Sticker design now has been popular in due to its ability to be used in a variety of contexts and its appealing appearance. They are widely used as a form of advertising for businesses, as well as for personal purposes. The custom sticker market is extremely large with many different types and niches. So which one is the most popular? Stay up to date with the latest changes in the stickers market that will help individuals become the most stylish sticker players or allow marketers come up with timely ideas to help promote their products.
Understanding the importance of this, in this article, we will identify the most favorite sticker style of 2022 based on the data from our website and from the market research, then make informed predictions about the most popular sticker trends of 2023.
5 most selling sticker types in 2022
Holographic stickers
The use of holographic stickers is on the rise because of the air of sophistication they lend to any given item. These days, everyone wants a holographic sticker. You can finally satisfy your craving for '90s throwbacks with them. When exposed to light, holographic stickers sparkle and shine like nothing else. Sometimes, your design will display a rainbow when the light is just right.
Photo stickers
One of the most hot sticker trends is using photo stickers to save your most recent memories permanently.
Stickers of images printed specifically for you are what you get with custom photo stickers. Images of people's faces and animals are always well-liked since people love their pets and find photos of their faces funny. In most cases, a white border is superimposed on top of the image, and the backdrop is completely eliminated to create a sticker.
In addition to being a terrific gag present, you can have a lot of interesting customizing your own photo stickers. We predict that the popularity of photo stickers, which has risen to the top of the trends list this year, will not fade away very soon.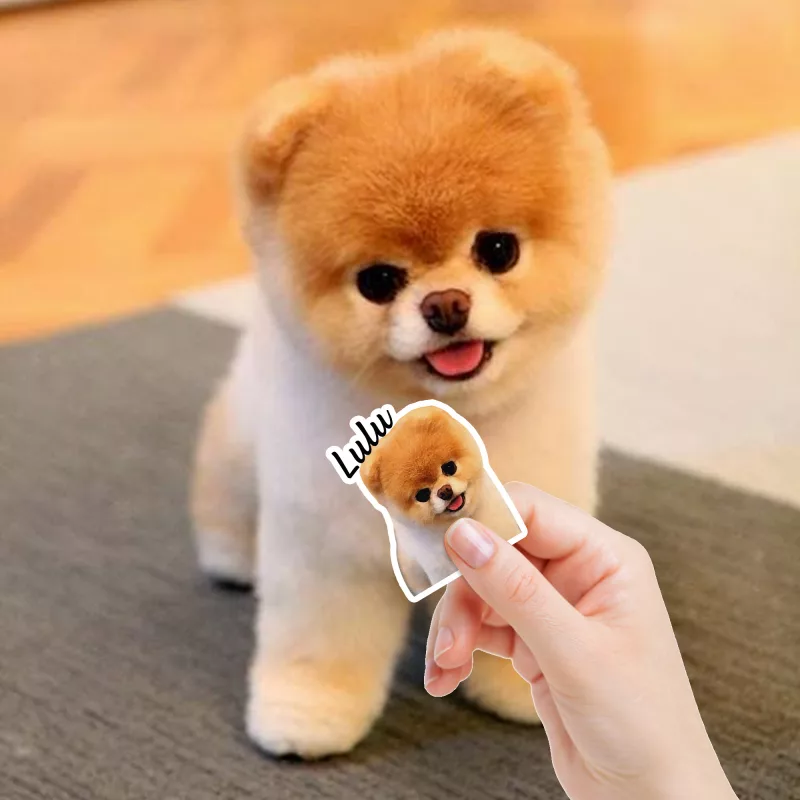 Die-cut stickers for car bumper
The most popular bumper sticker that has been "die cut" to meet your artwork's specific dimensions will have a more distinctive appearance than traditional stickers. Compared to a regular cut sticker or car decal, they offer a lot of design freedom and have a more polished appearance. People love die-cut car stickers because they can stick it wherever without worrying about it being too bulky.
Water bottle stickers
In the previous year, sharing videos of yourself applying stickers to an "Emotional Support Water Bottle" became a trend on the video-sharing platform Tik Tok. People enjoy filming themselves while they remove old stickers and apply new ones to their water bottles. Stickers on water bottles encourage them to increase their water intake, at the same time ditching disposable plastic water bottles.
As a result of these factors, custom water bottle stickers, funny water bottle stickers, cool water bottle stickers or any other bottle stickers have all become increasingly popular trending stickers.
Transfer stickers for wall decor
Transfer stickers are a modern, simple, and convenient way to beautify your home's interior. Wall stickers are a quick and cheap method to update the look of any room in your home, transforming plain walls, appliances, and furnishings into something modern and stylish. The beauty of using transfer stickers to create wall art is that their design will stand out against any background.
2023 sticker trends prediction
Thus, according to statistics from our website, the trending stickers of 2022 include holographic, photo, die-cut, water bottle, and transfer stickers. These trends may continue to be popular in 2023. Besides, we predict some other sticker designs that will be popular in the new year 2023 as follows:
Photo stickers of your pet
The sticker trends of using photo sticker prints of your pets has been growing. Stickers of any pets—like cats and dogs—are available for purchase.
Many people between twenty to thirty years old in 2022 said they'd rather have pets than kids. There has been a rise in the number of pets kept as household companions, which has been a corresponding increase in pet-owners. Having a custom photo sticker made of your beloved pet on everything from your phone case or laptop to your coffee mug or water bottle is an ideal way to express how you love them.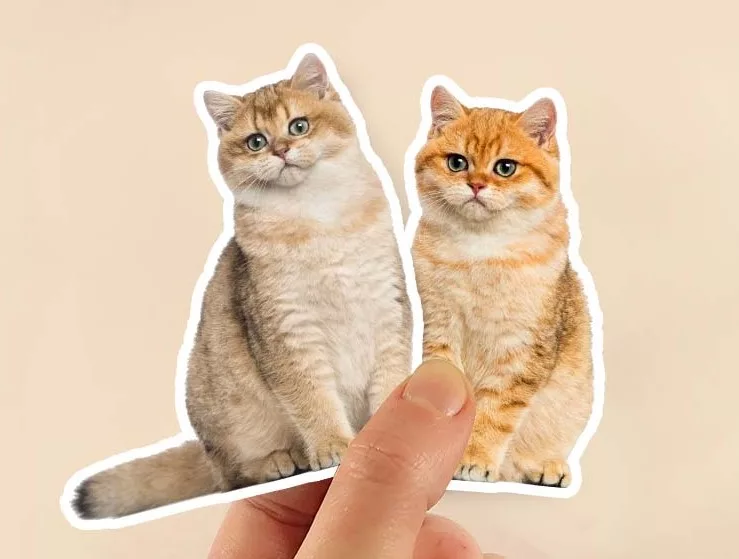 Holographic stickers
People love using personalized goods like holographic stickers to show their unique personalities. The rising need for unique goods has led to the development of customized holographic sticker trends.
In the business world, personalized holographic stickers have recently become popular. They serve to spruce up the workplace with a touch of personality. Holographic stickers come in a variety of hot 2023 sticker colors, shapes, and designs that you can change to your liking. High-quality holographic stickers are a breeze using digital printing technology.
Holographic stickers compliment your goods and packaging, offer your brand a luxury appeal, and are occasionally essential. They change their color and intensity when seen from various angles and are detectable from a distance. So they can assist publicize your goods and enhance sales.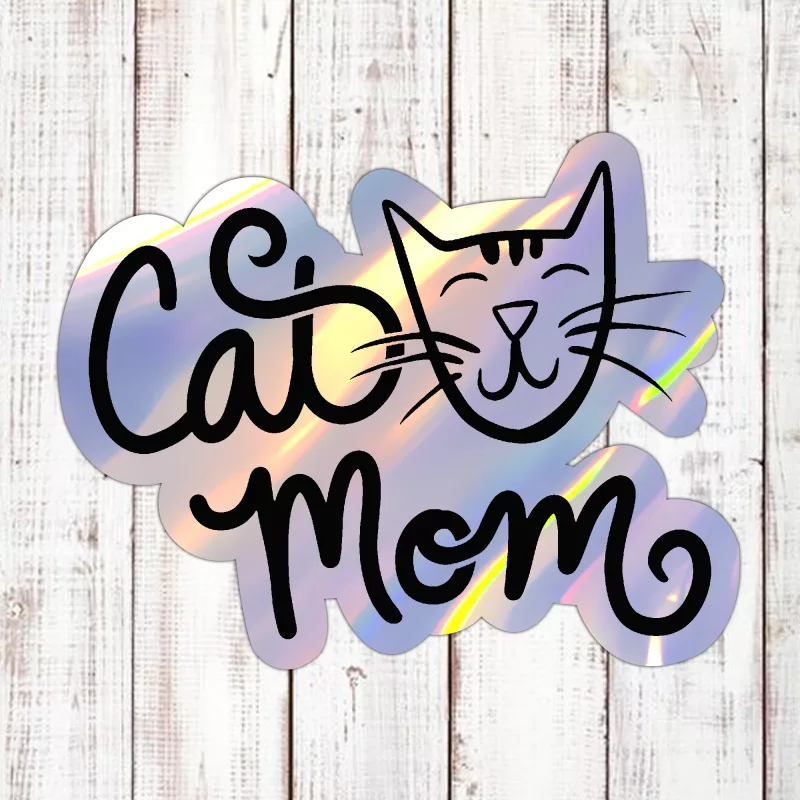 Artwork stickers
The beginning of a new decade typically heralds the rise of new ideas and methods, not least in the dynamic field of the art sticker design.
There are an outstanding variety of high-quality art stickers, perfect for art lovers who want to decorate with a sophisticated touch. With these stunning art decals, you can decorate your walls with masterpieces from Leonardo da Vinci or Vincent van Gogh. Stickers like this allow you to choose your preferred fine art mural from a wide variety of options, allowing you to spruce up your possessions or environment with some color and personality.
Metallic stickers
Metallic stickers are printed metallized self-adhesive polyester films. They come in a wide variety of colors to suit your needs, including gold, matte gold, champagne gold, silver, matte silver, platinum, blue chrome, and so on. The metallic stickers are weatherproof, so you don't have to worry about them peeling off because of rain or sweat.
Metallic stickers use reflective vinyl in silver or gold to draw attention to whatever they're applied on. They come in both a shiny gloss and a more understated matte finish. The matte and gold finishes are popular because they stand out more against dark backgrounds.
Popular uses for these shiny characters range from packages and invitations to technology equipment, corporate branding, custom packaging with popular sticker brands logos, and high-quality mail seals. Putting a metallic sticker on an envelope or package is a terrific approach to make the sender's name stand out and show the company's professionalism.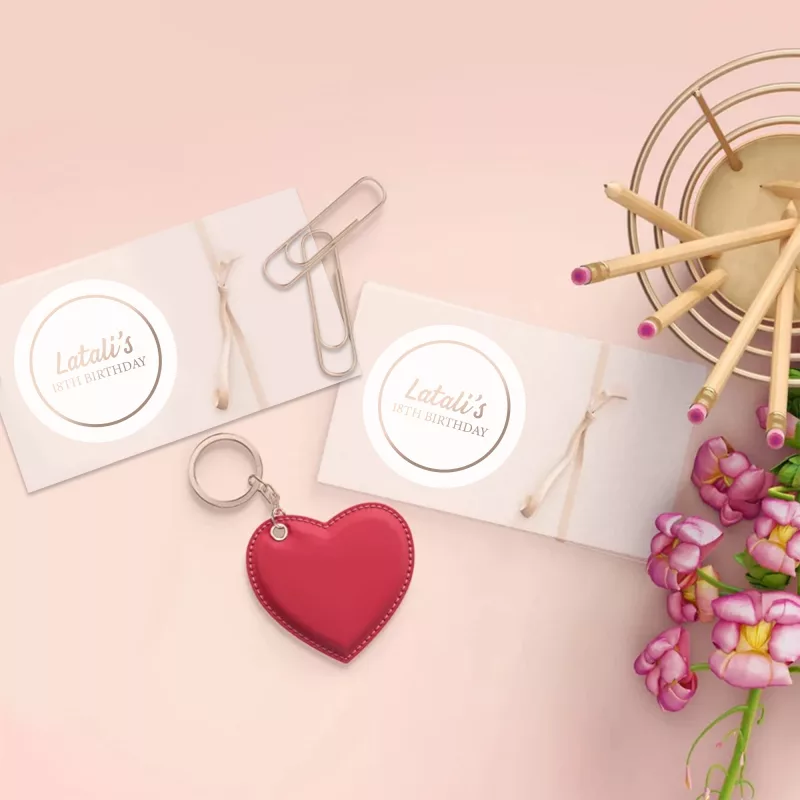 Glow in the dark stickers
The glow-in-the-dark stickers are made of vinyl, paper, or plastic, which are then coated with a photo-luminous compound. This compound takes in light during the day and then reflects it off of its surface when it becomes dark. These stickers have a daytime appearance of white or cream, yet at night they light quite brilliantly. When the lights go off, glow stickers automatically activate and glow from the internal charge. They are available in a variety of sizes and forms, and they provide brilliant light without using any power. The most popular kind is that of a star or moon, which numerous people buy to turn their normal bedroom into a wonderful paradise.
Conclusion
Stickers like car stickers, holographic stickers, photo stickers, and so on as mentioned above are currently popular sticker ideas and likely to remain so for the foreseeable future. Stickers can be used in a wide variety of contexts. And with new styles and materials appearing regularly, it's likely that their popularity will continue to rise in the years to come. It's impossible to go wrong when designing a sticker, so we hope these 2022 popular trending stickers and 2023 predictions for sticker trends will serve as inspiration as you try out different approaches.