Finding the best label printer for small business is a crucial decision that can significantly impact efficiency, productivity, and overall operations.
For small businesses, there are specific considerations that differ from those for large companies. They often have unique requirements and limitations that influence their decision-making process. Factors such as cost, ease of use, dimensions, and connectivity all play a vital role.
With a wide range of options available in the market, buyers should know what to look for and how to compare different small business label printer products. So, this guide aims to provide valuable insights and guidance to business owners who are seeking the best label printer for small business. Read on to find out!
1. Budget-Friendly is the first factor for the best Label Printer for Small Business
Cost of the label printer
As a small business, it is imperative that you manage your expenses wisely. So, opting for a budget-friendly label printer will bring various benefits, including:
Allows you to save money and allocate your resources to other essential areas of your business.
Provide basic label printing functions at a more affordable price, which can save money for small businesses in the long run.
Can be a good starting point for small businesses that are just starting out and need to determine their specific label printing needs before investing in a more advanced and expensive label printer.
If you are finding the best label printer for small business that is economical, you have to consider ones that have a reasonable upfront cost, from the cheapest label printer like:
Brother QL-800
Zebra GC420d
DYMO LabelWriter 450
…
These models offer reasonable performance and features at an affordable price point, meeting many small businesses' budget-friendly needs.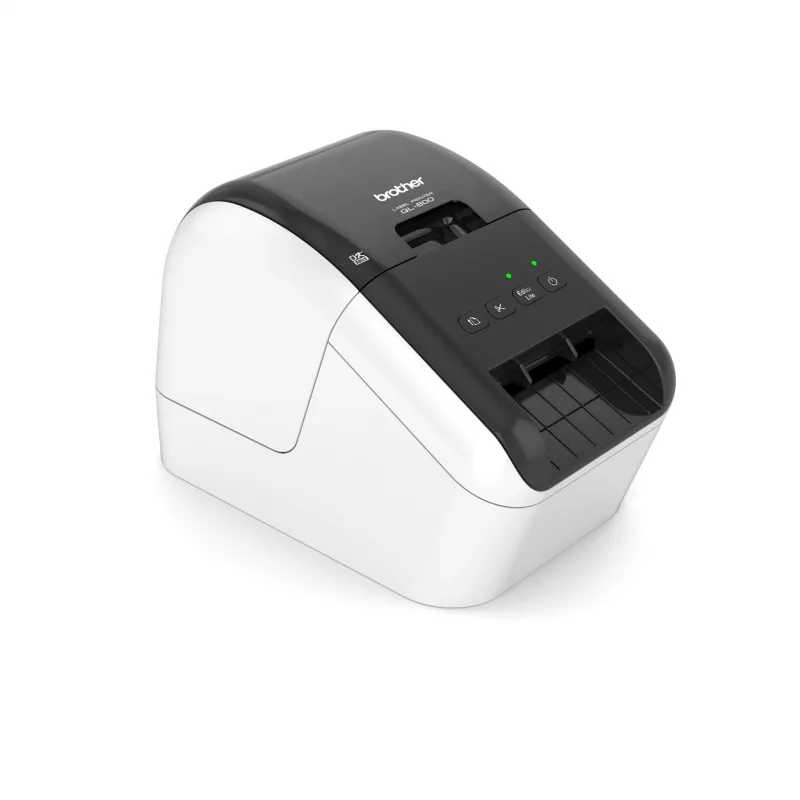 You might be insterested in related blog "Label Printer A-Z: Everything you should know before buying a label printer (or not)"
Cost of Consumables
Another essential consideration is the ongoing expenses of using the label printer, such as the cost of labels, ink cartridges, or thermal ribbons. A cost-effective option should have affordable consumables that won't significantly increase your operational costs. Wwe've mentioned necessary consumables for specific types of label printer in the previous blog: "What is the Best Printer for Label Printing? Exploring the 4 Main Types".
However, you should remember that the definition of "budget-friendly" can vary depending on your budget constraints and specific business requirements. It's important to evaluate multiple options, compare the cost of a label printer, and consider the overall value and ROI a label printer can provide for your small business.
2. Efficient printing specifications is a must
The best label printer for small business should come with efficient printing specifications such as:
High printing speed
High resolution
Large print volume capacity
These features can increase productivity and save time by printing a higher volume of labels in a shorter amount of time.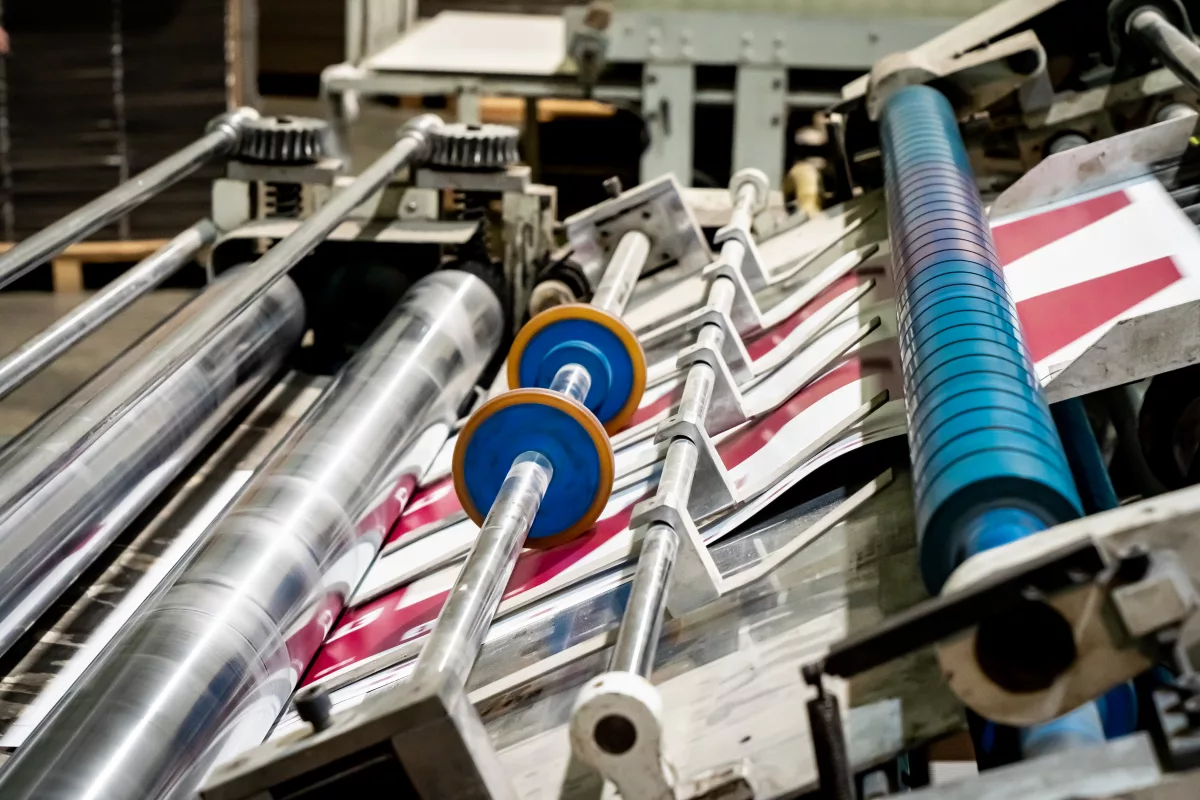 We recommend that you opt for label printers with the following specs:
Print speed: at least 4 inches per second (IPS)
Print volume capacity: 1,000 labels per day or more
Print resolution: 300 DPI or 600 DPI
An efficient label printer should have a high printing speed of at least 4 IPS to ensure quick label production. You should also consider the print volume capacity of the label printer to ensure it can handle your business's needs.
Moreover, labels printed with high resolution can help small businesses providing higher print quality and detailed images for the labels, which can enhance customer satisfaction and increase brand recognition. High resolutions are ideal for printing small text, barcodes, and intricate graphics with sharp detail.
Ultimately, you should note that the best label printer for small business with higher print resolution ensures clear and sharp labels but it often means slower printing speeds. So, evaluate the balance between resolution and speed based on the level of detail required for your labels to find the best one.
3. User-Friendly Features
Choosing the best product label printer for small business with user-friendly features will simplify the printing process, making it easier for users to operate the printer efficiently. The best label printer for small business must meet these below requirements:
Intuitive interfaces
Easy setup processes
Clear instructions
These features also save time and increase productivity by allowing quick access to commonly used functions and settings.
To start with, the best label printer for small business should come with clear instructions and guides that enable users to set it up quickly and without hassle. Also, along with user-friendly label design software or templates, your chosen printer should have a user-friendly interface that is straightforward, such as:
Clear icons
Simple labels
Straightforward menus
However, it's important to consider whether the user-friendly options can accommodate your future expansion. Will the printer be able to handle increased printing volumes or support additional features as your business grows? In this case, scalability should be taken into account to avoid the need for frequent upgrades.
4. Space Efficiency and Compact Design
Because small businesses often have limited office or workspace, space efficiency and compact design are vital considerations when finding the best label printer for small business. A portable label with a small physical footprint, takes up less room will make it easier to store and operate in cramped environments.
Additionally, a lightweight label printer (between 2 to 6 pounds is ideal) can be easily moved around to different locations within the business to suit different printing needs.
However, while space efficiency and compact design are important for the best label printer for small business, it's crucial to consider the expected print volume of your business.
Some compact label printers may have limitations in terms of the number of labels they can print per day or the size of label rolls they can accommodate. If your business requires high-volume printing, you may need to prioritize a printer that can handle larger label rolls or has a higher duty cycle.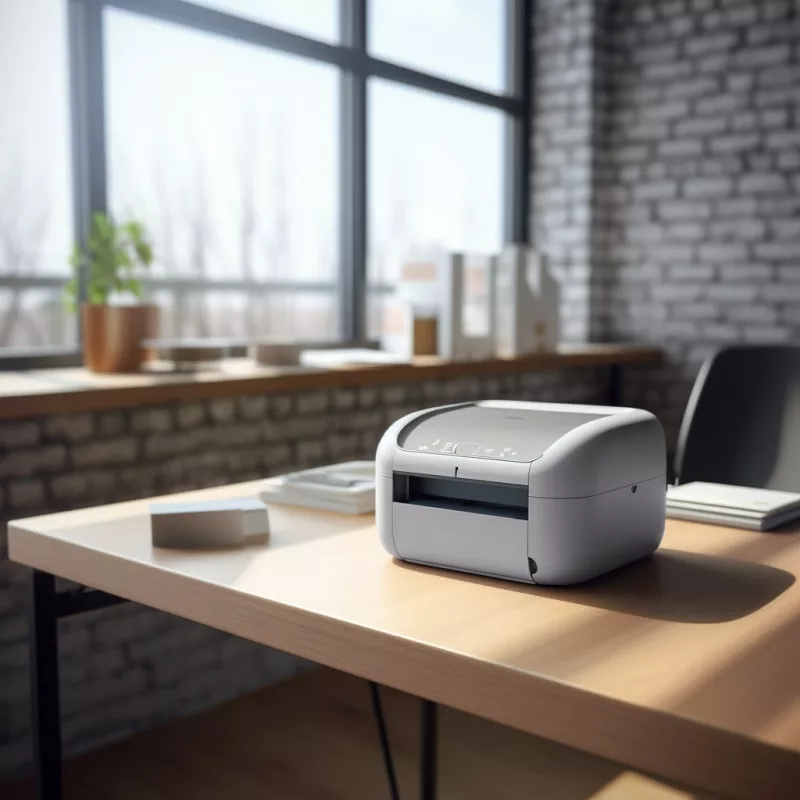 5. Versatility and Flexibility
Versatility and flexibility are crucial factors that allow small businesses to adapt to changing needs and maximize the printer's utility. The best printer for label printing should be one that can handle various label sizes and types (paper, vinyl, polyester,…), which eliminates the need for multiple printers, saving both space and costs.
Furthermore, flexibility in connectivity options is also vital, as it enables seamless integration with existing systems and software. Whether it's wireless, USB, or Ethernet connectivity, a flexible label printer ensures compatibility and ease of use.
By investing in a label printer that offers versatility and flexibility, small businesses can streamline their labeling processes, increase efficiency, and adapt to evolving demands, ultimately contributing to their overall success.
Nonetheless, the best label printer for small business with advanced versatility and flexibility options may have a steeper learning curve. So, it's recommended to invest in a printer that offers the right balance of features and ease of use that can save time and resources in training.
Conclusion
Selecting the best label printer for small business is a difficult decision to make and should not be made lightly.
This guide has provided valuable insights and guidance on what to look for and how to compare label printers for small businesses. Through this article, we hope you can pick out the best label printer for small business to enhance efficiency, productivity, and overall operations.
We also highly recommend you follow our website to read and update many other blogs. We have posted and will publish more useful articles that provide advice for businesses weekly.