At this time of the year, we are eager to find something to put in Christmas care packages and send it to our family and friends, especially those who are far away from home. This Christmas tradition is like sending a warm hug to your beloved when you can't be together during the Christmas season.
Preparing a gift for this event can be delightful but choosing something that fills with heartwarming surprises to the one you send it to can be a challenging task.
Don't worry, we're here to help. In this article, we've rounded up 15+ thoughtful items that are perfect to put in a Christmas care package. Ranging from cozy comforts to sweet treats, these items will make your beloved's holiday extra special.
Now, let's discover!
What is a Christmas care package?
A Christmas care package, just like its name, is a bundle of products wrapped with care and love. It's a thoughtful collection of goodies that not only spread the spirit of the holiday season, but also has the meaning of sharing and giving.
These packages come in various forms, from beautifully decorated boxes to charming baskets. They are commonly sent to those you hold dear but can't be with during this special time of the year, whether it's your family members, friends, or even those serving in the military.
The significance of Christmas holiday package ideas goes beyond the contents. They carry the warmth of your love and the spirit of togetherness, bridging the gap when you can't be near your loved ones.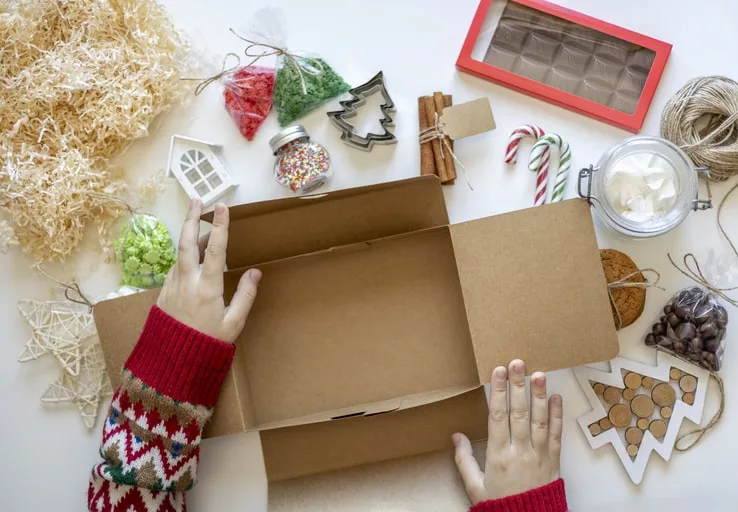 15 thoughtful things to put in a Christmas care package
When it comes to crafting a thoughtful Christmas package, funny says, the possibilities are as wide as Santa's sleigh. So, what to put in a care package? Try these ideas to create a bundle that reflects your love and makes the one you send it to feel cherished this holiday season.
1. Fuzzy socks, wool gloves, hat or scarf
This cozy combination is a wintery wearables that brings comfort, and will be perfect for anyone who loves wool and warmth. Your loved ones can use these to stay toasty on holiday outings, curling up with a cup of cocoa, or just lounging by the fire and feeling that you are there with them. This idea is great for a best friend care package or care package for family.
When choosing these wool items as the Christmas care package, be sure to select high-quality, soft materials, and consider the recipient's favorite colors or patterns. Also, double-check their size if you're gifting gloves or hats.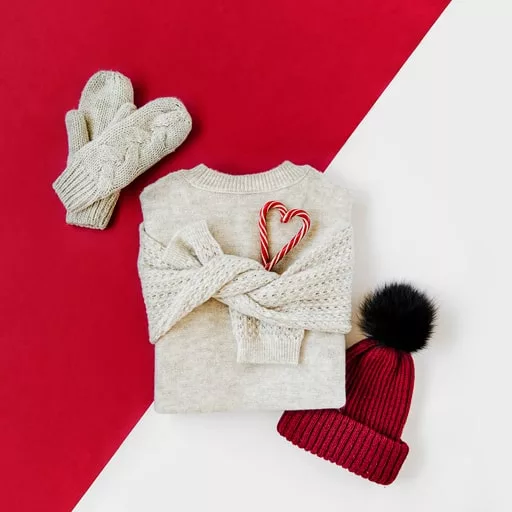 2. Blanket and adorable stuffed animals
Little ones and anyone who loves plush cuddles will appreciate these gift package ideas. The blanket can keep them warm during movie nights, and the stuffed animal adds a snuggly friend to the mix.
Quick tips: Choose a blanket that's soft and easy to clean and look for stuffed animals that match the recipient's interests or personality.
3. Christmas Storybooks
For kids and book lovers who appreciate the magic of Christmas tales, these stories bring joy and wonder during the holiday season. They can dive into these books on chilly evenings, creating heartwarming memories.
Remember to select stories that suit the age and interests of the one you'll give it to. When it comes to a Christmas care package for kids, we recommend you to buy special versions that have illustrated pages.
4. Hand cream and Body lotion
This body care bundle is ideal for anyone, for any age, who could use a little pampering and self care package ideas, especially in this dry and cold winter. It's a simple way to bring comfort to winter-worn skin, ensuring soft, hydrated skin, so use this combo to send a care package to a friend.
Tips for you: Look for scents and textures that your loved ones enjoy, and choose products that are safe for their sensitive skin if needed.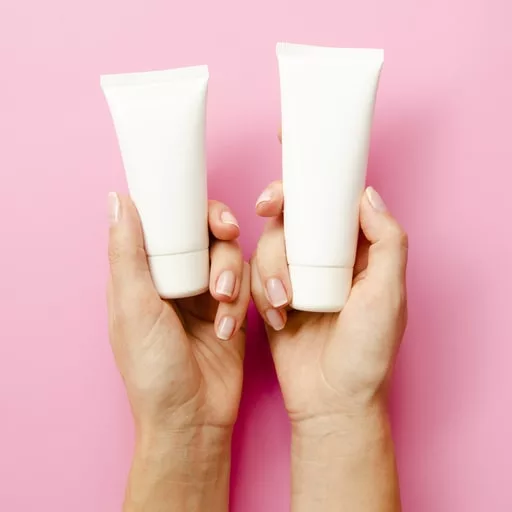 5. Face masks and lip balms
Just like hand cream and body lotion, this duo combination is also a great and caring gift this winter. This Christmas care package is suitable for teens, adults, and anyone who enjoys skincare. The face masks provide a spa-like experience, while lip balms keep lips soft and smooth in cold weather.
When choosing face masks, pay attention to skin types of whom you send them to.
6. Scented candles and matches
Scented candles are the gift that fills the home with warmth and holiday aromas, which totally enhance relaxation during this time of year. Paring candles with matches is the Christmas care package ideal for friends or family who enjoy getting a cozy atmosphere.
If you're new to scented candles, start with some popular fragrances like Vanilla or Peppermint. For a Christmassy vibe, go for Gingerbread. If you're giving one to someone who struggles with sleep, consider Lavender and Spiced Apple scented candles.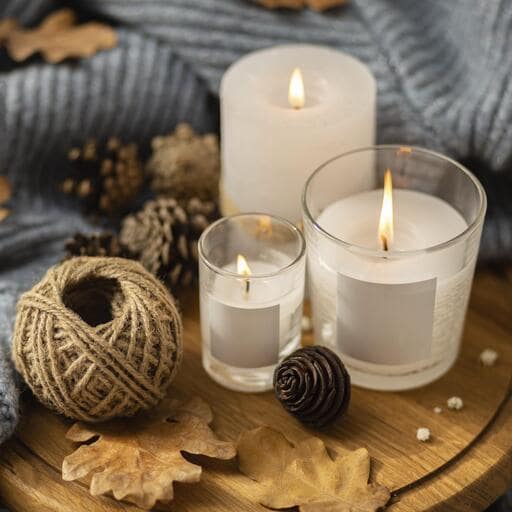 7. Cheese and wine
This classic combination is perfect for adults who appreciate a good evening chill. High-quality cheese and wine complement each other beautifully, making them an ideal addition to any holiday celebration.
Selecting tips: When choosing cheese and wine as Christmas care packages for boyfriend or care package for brother, start with a bottle of their favorite wine, then look for cheeses that pair well. Don't forget a cheese knife and some crackers to complete your Christmas care package.
8. Chocolate bars, marshmallow and baked cookies
This is the common sweet treat of this festive season. These goodies are perfect for anyone with a sweet tooth, from kids to adults, especially for the family members that are far away from home.
To level up your care package, add a variety of chocolates and cookies that reminds the family recipe. Don't forget some gourmet marshmallows for hot cocoa.
9. Dried fruit and Mixed nuts
Dried fruit and mixed nuts are the combo of crunchy, nutritious snacks. This healthy yet tasty Christmas care package is suitable for your health-conscious friends and family.
When selecting dried fruits, choose a mix that contains recipient's favorites, and combine them with various nuts to create a balanced taste.
10. Coffee bean bags and a mug
How to delight a coffee lover with a Christmas care package? Fill the package with coffee bean bags to fuel their mornings, and add a festive mug for sipping.
For your Christmas mug, you can make it more unique with two options: opt for printed designs or customize it with stickers. We recommend using transfer stickers for mugs. The dishwashers-safe transfer stickers available on our website can transform your gift mug into a one-of-a-kind one and withstand long periods of use without fading or tearing.
Vinyl die-cut stickers are also great choices. You have your freedom to print anything: from festive holiday images, funny quotes as Christmas stickers, or custom face stickers to make each mug a truly unique thing to complete the Christmas care packages you're gifting to your beloved ones.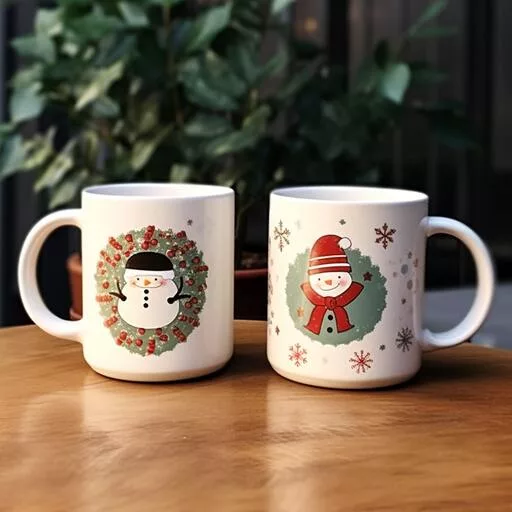 11. Coffee and Donuts
Coffee and Donuts package is for those who find comfort in coffee and crave something sweet to accompany it. A hot cup of coffee and a fresh donut is a great Christmas morning ritual.
12. Tea and honey
This Christmas care package idea is perfect for tea enthusiasts or those who seek a warm drink during the winter season. Show your sincerity by including a selection of their preferred tea and a jar of quality honey to sweeten their cup of tea.
13. Popcorn Tin and Customized Christmas Movie list
Someone who is far away from their family and friends may not have accompanies to go to the movie with for Christmas time. So consider putting popcorn tin and a movie list in your package.
Tips for you: To get the best out of these unique care packages, your popcorn tin should be filled with a mix of savory and sweet popcorn flavors.
14. Succulent and ceramic pot
A ceramic pot with a live succulent (or any other kind of plants) will be a lovely gift for plant lovers. In winter, you should choose little plants that can thrive indoors with minimal care.
15. Journal and pen
How about a journal and a beautiful pen? This is an excellent combo for creative writers, or those who enjoy jotting down their daily thoughts.
Quick tips: To make this gift more unique, consider adding custom lettering stickers that say the recipient's name on the pen.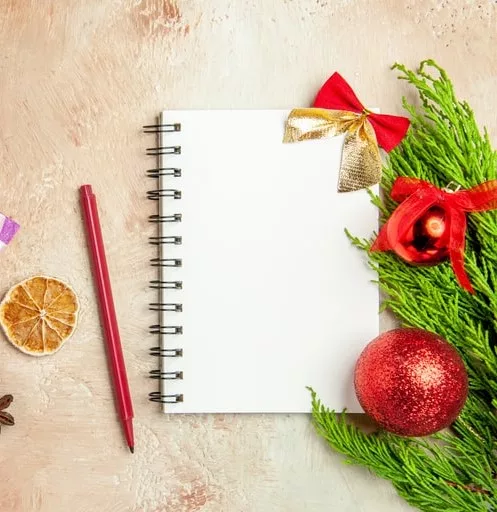 16. Card game set or mini puzzle
A set of card games or a mini puzzle are ideal things to put into a Christmas list for a care package for college student. This combo provides them hours of entertainment during the holiday season, making it a perfect game to play with their friends or roommates.
3 things that make up a Heartwarming Christmas care package
Each of the ideas that together we've explored above adds a touch of thoughtfulness to your Christmas care package. However, a few more steps can transfer them into truly special boxes that bring surprise and heartwarming feelings to the recipient. We've rounded up 3 subtle but delicate details you can try here:
1. Something scented
Adding to your Christmas care package a delightful fragrance that can make it even more special. You can do it by placing a few drops of perfume or essential oil on a decorative cotton ball or fabric. Besides, you can consider adding dried flowers to the package.
2. Something sentimental
To make your care package truly heartwarming, why not include something sentimental? You can use handwritten notes, greeting cards, or a letter expressing your love and holiday wishes to the package. Sharing cherished memories, inside jokes, or special messages are also great ideas to make your gift more meaningful.
3. Something personalized
A touch of personalization can make your Christmas care package one of a kind.
Consider adding custom stickers with the recipient's name on the package or place sweet custom photo stickers featuring you and the recipient's faces within the box. These tiny yet thoughtful elements show you've taken the time to make the package uniquely theirs and show how much they meant to you.
So, choosing one of these ideas and tips, or combining them together to create your care package, and making them a loving and memorable gift for the holiday season.
Last thoughts
As you plan to create heartwarming Christmas care packages for friends, your beloved family members, or lover, we hope that you find our article truly helpful. So, choose an idea, grab your things and put your love and care into the thoughtful care package.
If you're looking for an extra special touch to include in your Christmas care packages, consider custom stickers from our website. They can add a personalized and festive element to your gifts, making them even more unique and memorable.
Plus, we're also publishing new articles about tips and ideas for Christmas events every day throughout this festive season, so, access our blog page here to not miss a single one.