'Tis the season for merriment, and what better way to spread the joy than through thoughtful Office Christmas Party Favors? In this festive guide, we've curated over 20 heartwarming Office Christmas Party Favor ideas to make your office celebration unforgettable.
From tokens of appreciation for your employees to delightful surprises for your colleagues, discover a world of small gestures that bring big smiles. And that's not all – we'll also share tips on how to elevate your Office Christmas Party Favors, making them even more memorable and cherished.
So, let's dive into the spirit of giving.
11 Office Christmas Party Favor Ideas for employees
If you are the Boss hosting the office Christmas party, you know it's not just about celebrating; it's about expressing your gratitude to the dedicated team that keeps the company running smoothly. Here are 11 thoughtful ideas that will make your employees feel truly appreciated:
1. A Paid Day Off or Extra Vacation Day
Give the gift of time – a day off or an extra vacation day. This office Christmas party favor idea is a gesture that allows your employees to relax, spend time with their loved ones, or simply recharge for the year ahead. This thoughtful present acknowledges their hard work and commitment to the company.
2. Gift cards or vouchers
Consider gifting Spa Treatments or Local Restaurant experiences. After a year of challenges and accomplishments, your employees deserve a little pampering and the chance to savor delicious meals. These vouchers provide them with memorable experiences they can enjoy at their leisure.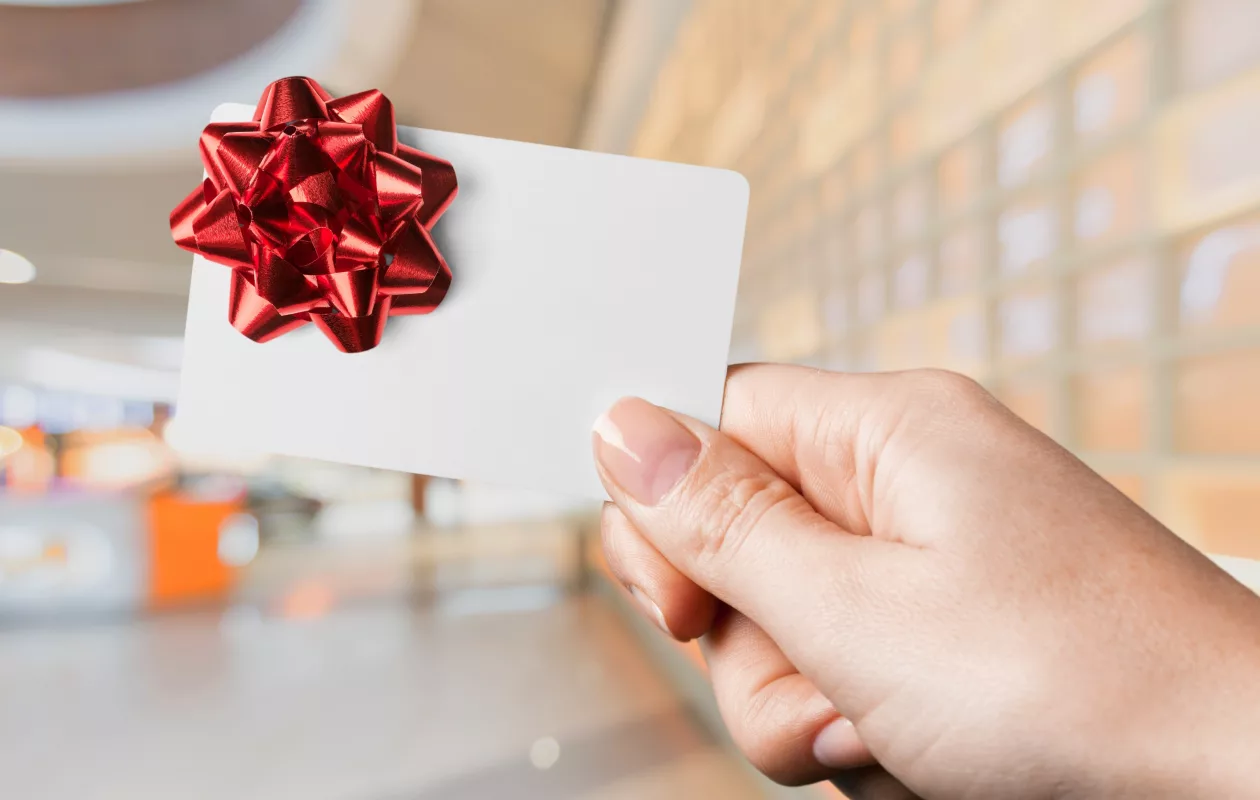 3. Premium Coffee or Tea Gift Baskets
For the coffee or tea aficionados on your team, premium gift baskets filled with a selection of gourmet coffees or fine teas will warm their hearts. This office Christmas party favor is a daily reminder of your appreciation as they start their mornings with a delightful cup.
4. Office Desk Plant Kits
Bring a touch of nature to their workspaces with easy-to-maintain office desk plant kits. Not only do these plants enhance the aesthetics of their desks, but they also improve air quality and promote a sense of tranquility, fostering a healthier and happier work environment.
5. Embroidered Company Logo Scarves
Wrap your employees in warmth and style with scarves featuring your company's logo. This kind of office Christmas party favors keeps them cozy during the winter months and instills a sense of unity and pride in being part of the team.
6. Engraved Crystal Paperweights
Personalize these elegant crystal paperweights with a motivational quote, a heartfelt message, or the recipient's name. These exquisite items serve as both desk decor and sources of inspiration, reminding your employees of their achievements and contributions.
7. Personalized Company Branded Calendars for the New Year
Help your team start the year on the right foot with personalized company-branded calendars. Include important company events, milestones, and holidays to keep everyone organized and aligned with company goals. You can also include your company's branded stickers for them to mark the important days.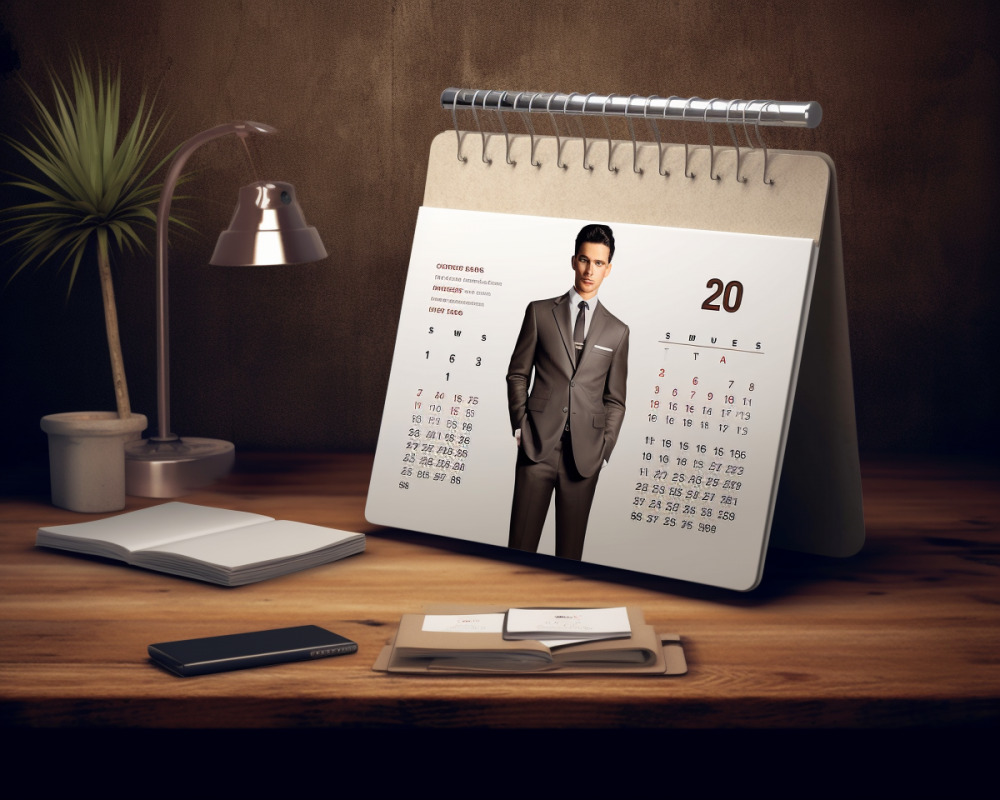 8. Customized Leather-bound Notebooks or Journals
Foster creativity and organization with customized leather-bound notebooks or journals. Personalize each one with the recipient's name or initials, making it a unique and cherished tool for jotting down ideas, notes, and goals.
9. Premium Pen Sets with Names
Elevate the traditional gift of pens by including employees' names through engraving or transfer stickers. Using transfer stickers for customizing pens offers durable personalization with a professional appearance as well as cost-effective ideas for office Christmas party favors.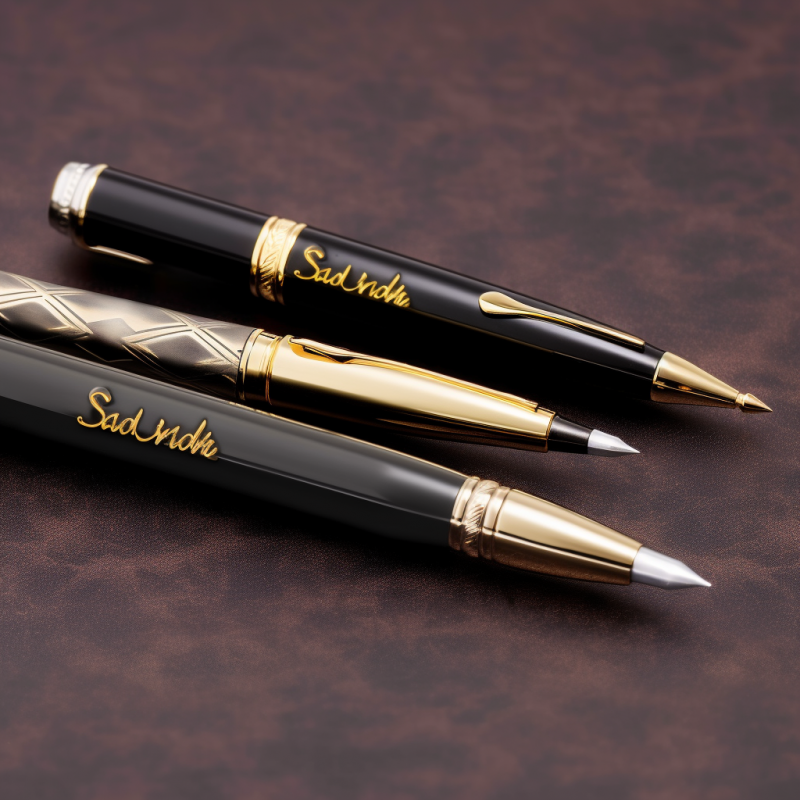 10. Personalized Tumblers
One of the best personalized Christmas party favors is custom tumblers. Use vibrant and waterproof stickers to add the recipient's name, or showcase a heartfelt message on each tumbler, making it a cherished keepsake.
11. Gourmet Chocolate Boxes with Personalized Wrappers
Elevate the sweet treat with gourmet chocolates presented in boxes. A cool idea for you: adorn the box with personalized wrappers. Try photo stickers or custom thank you note labels. This way, you add a personal touch to each bite by including the recipient's name or a festive message. These delectable delights will satisfy their sweet tooth and leave a lasting impression.
These office Christmas party favor ideas go beyond the holiday season, reminding your employees that their hard work and dedication are valued and celebrated year-round. Each gift reflects your heartfelt gratitude, fostering a sense of pride and motivation among your team.
11 Office Christmas Party Favor Ideas for your colleagues
In case you celebrate a Christmas party and invite your colleagues?
There's something magical about celebrating the holidays with the people you work alongside every day. It's an opportunity to foster camaraderie and express gratitude. So choosing thoughtful corporate party favors for your colleagues is one way to make your office Christmas celebration extra special.
We're highly recommended you to try these office Christmas party favor ideas:
1. Festive Baked Goods
Delight your colleagues' taste buds with the joy of homemade holiday treats. Bake batches of cookies, brownies, or gingerbread, and wrap them in festive packaging. These Christmas party favors bring the flavors of the holiday season right to their desks, spreading smiles and happiness.
2. Handmade Holiday Ornaments
Giving craft ornaments is old but gold. Whether it's intricate paper snowflakes, hand-painted baubles, or even personalized ornaments, these homemade treasures will adorn their homes with the magic of the holidays.
3. Homemade Candles or Soaps
If you are a hobbyist, try making scented candles or handmade soaps infused with seasonal fragrances. These thoughtful and personalized Christmas party favors add warmth and luxury to your colleagues' daily routines. Every time they light a candle or use a bar of soap, they'll be reminded of you.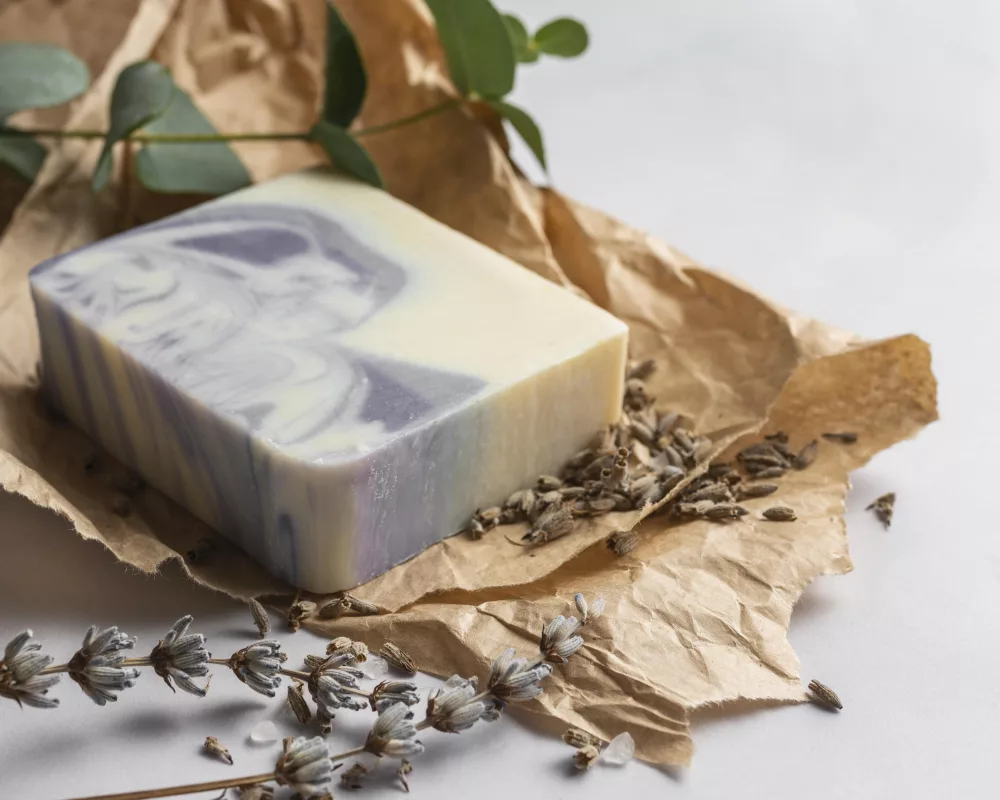 You may want to add customized labels with the scent's name or recipient's name to create unique gifts.
4. DIY Gift Baskets (Snacks, Coffee, Tea)
Assemble DIY gift baskets filled with an assortment of snacks, gourmet coffee, or fine tea. Customize each basket based on your colleagues' preferences, ensuring a delightful surprise tailored just for them. It's a delicious way to show that you've been paying attention to their likes and dislikes.
5. Personalized Photo Frames
Share cherished memories with personalized photo frames. Include a special photo or leave space for your colleagues to add their own. These frames add a personal touch to their workspaces or homes, making them feel connected to the moments that matter most.
6. Holiday-Themed Stress Balls
Help your colleagues tackle workplace stress with quirky stress-relief toys shaped like snowmen, reindeer, or ornaments. Not only are they entertaining, but they also provide moments of relaxation, keeping the holiday rush at bay.
7. Cozy Socks
Give your colleagues soft and warm holiday-patterned or colored socks. These cozy accessories add a touch of comfort to their days, especially during the colder months. It's like sending a warm hug to their feet.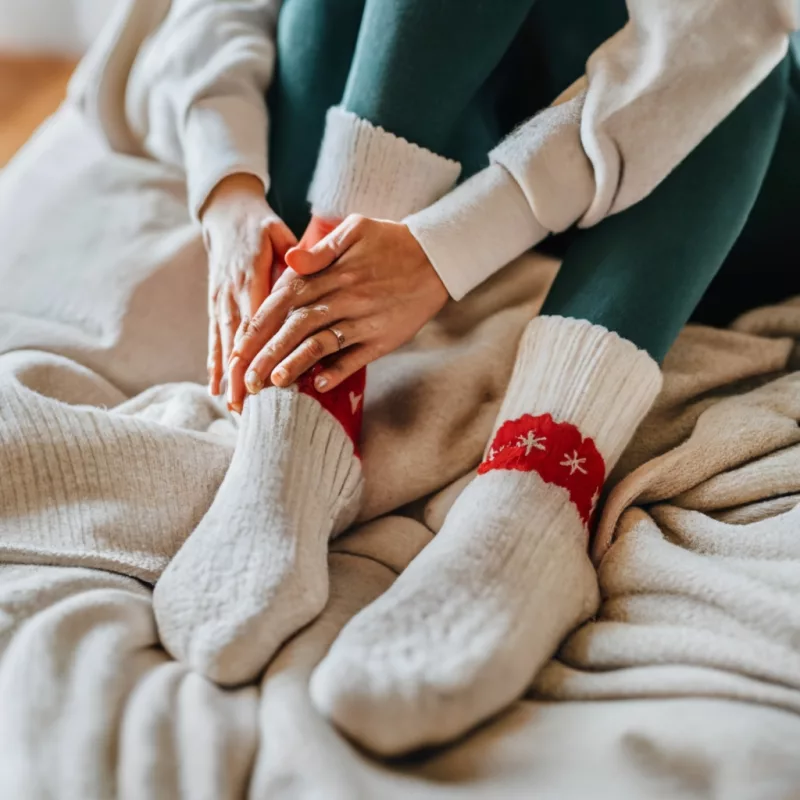 8. Scented Hand Creams
A practical idea for office Christmas party favor is moisturizing hand creams in delightful holiday scents. These creams keep your colleagues' hands soft and smooth, even in the harshest winter weather.
9. Aromatherapy Diffusers
Mini aromatherapy diffusers with calming essential oils create a serene atmosphere in their workspace. Perfect for enhancing focus and relaxation during busy workdays. However, the price may be a bit expensive so this idea will be difficult to implement if you have many colleagues guests.
10. Wireless Charging Pads
Simplify your lovely colleagues' workspace with wireless charging pads compatible with smartphones and devices. These practical gifts keep their gadgets powered up without the hassle of cords, adding convenience to their daily routines.
11. A Secret Santa Gift Exchange
To add an element of surprise and build camaraderie, organize a Secret Santa gift exchange among your colleagues. Set a budget and encourage them to select thoughtful gifts for each other. The excitement of unwrapping surprise presents foster a sense of togetherness and festive cheer.
These office Christmas party favors showcase your thoughtfulness and appreciation strengthen the bonds between you and the people you work with, making the festive season at the office even more enjoyable and memorable.
How to make Office Christmas Party Favors more memorable?
Elevate your office Christmas party to a new level of warmth and appreciation by making the party favors more memorable. Beyond the typical holiday festivities, these personalized touches will leave a lasting impression on your employees or colleagues.
1. Themed Party
Elevate your office Christmas party by embracing a specific theme. Whether it's a "Winter Wonderland," "Ugly Sweater Extravaganza," or "Santa's Workshop," align your decorations, activities, and winter party favors with the chosen theme.
For instance, a "Winter Wonderland" theme could feature snowflake-shaped party favors and glistening decorations, immersing your colleagues in a magical holiday experience.
2. Customized Wrappers
Presentation matters, and personalized packaging can take your holiday party favors to the next level.
Consider wrapping each gift in festive and customized packaging that includes your colleagues' names or a special holiday message.
Utilize custom stickers, labels, or decorative tape to add that extra touch of personalization.
These little touches not only enhance the visual appeal but also show that you've put thought and effort into making each favor unique.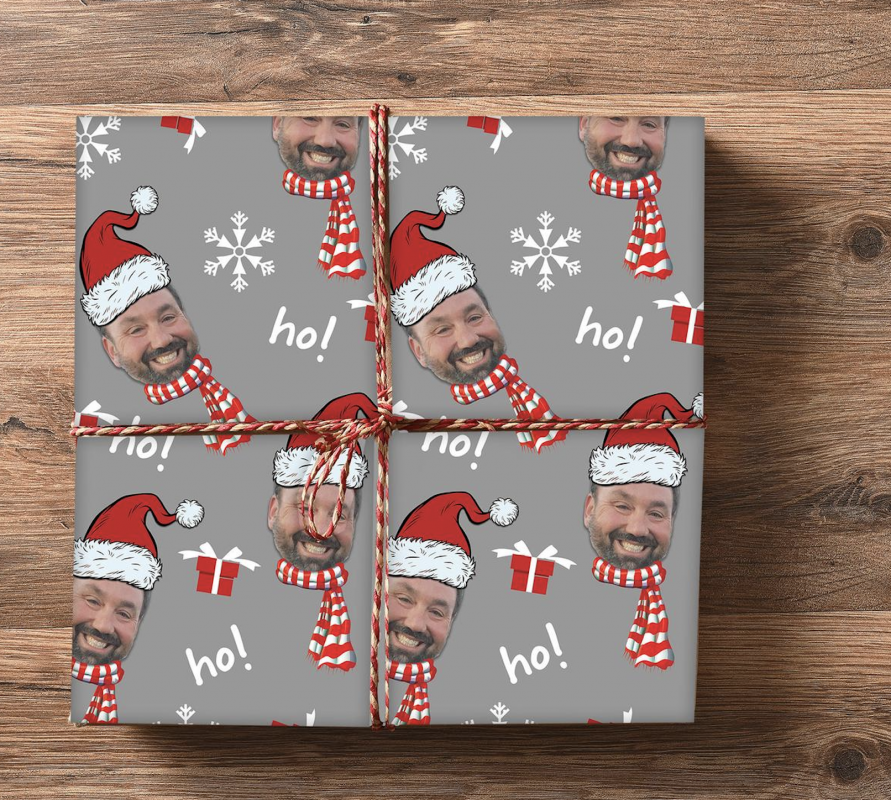 3. Handwritten Notes
A heartfelt touch goes a long way. Include handwritten notes or thank-you cards with each party favor, or opt for custom stickers with handwritten fonts.
Express your genuine appreciation for your colleagues' hard work and contributions throughout the year. Put these personal notes on Christmas goodie bags for adults, they will remind them of the positive impact they've had on the team and create a warm, sentimental connection.
4. Holiday Games
Infuse your office Christmas party with laughter and friendly competition by organizing holiday-themed games or activities. From festive trivia to "Secret Santa" gift exchanges, these interactive elements not only spread holiday cheer but also provide opportunities to win special prizes or additional party favors.
By incorporating these suggestions, you can transform your office Christmas party favors into lasting tokens of appreciation and joy. It makes your employees or colleagues feel valued and cherished during the holiday season.
Conclusion
In the spirit of the holiday season, sharing tokens of appreciation with your employees or colleagues is a wonderful way to strengthen bonds and create lasting memories.
These thoughtful office Christmas party favor ideas are just the beginning of the joy you can spread during this special time of year. For more inspiration and tips on planning unforgettable events, be sure to explore our other blogs on our website.