When deciding where to buy packaging tape, it could seem like a basic choice. However, keeping your product safe and secure is the most crucial component of the ideal tape. The wrong packaging tape or improper application might result in product loss, theft, or damage. It is imperative that you thoroughly examine the many types and qualities of adhesive tape that are available before selecting the best one for your box. Here are some things to consider while purchasing packaging tape that might guide you in your choice.
Types of packaging tape
Among all types of tape, the most popular and commonly utilized packaging tape type are:
1. Hot/warm melt tape
One of the strongest tapes on the market, hot/ warm melt tape has extraordinary holding strength. Hot melt tape, a common kind of packing tape, is ideal for shipping boxes because of its higher strength. In order to reduce time and effort, hot melt tapes are designed to maximize throughput.
Hot/warm melt tapes perform well in the temperatures ranging from 45 degrees F to 120 degrees F. When utilizing hot melt adhesives on materials with a high heat sink capacity (such as connection backshells), preheat the material until it is warm to the touch, then apply the adhesive tape, and shrink the molded part into place.
Additionally resilient under strain, this tape is simple to unwind. Strong degrees of adhesion between the tape and numerous boxes made of recycled materials.
2. Acrylic packaging tape
On corrugated boxes, this pressure-sensitive tape performs admirably. Instant adhesion, UV resistance, resistance to high temperatures, and low cost are all characteristics of this type of tape.
Acrylic adhesive functions better in high humidity environments and have a larger temperature range than hot melts (32 degrees F to 150 degrees F). They work well in applications in demanding settings like cold-storage facilities for packaged foods. It is one of the most well-liked, affordable, and long-lasting tapes for your packaging needs and is frequently referred to as "Box Tape" or "Carton Sealing Tape".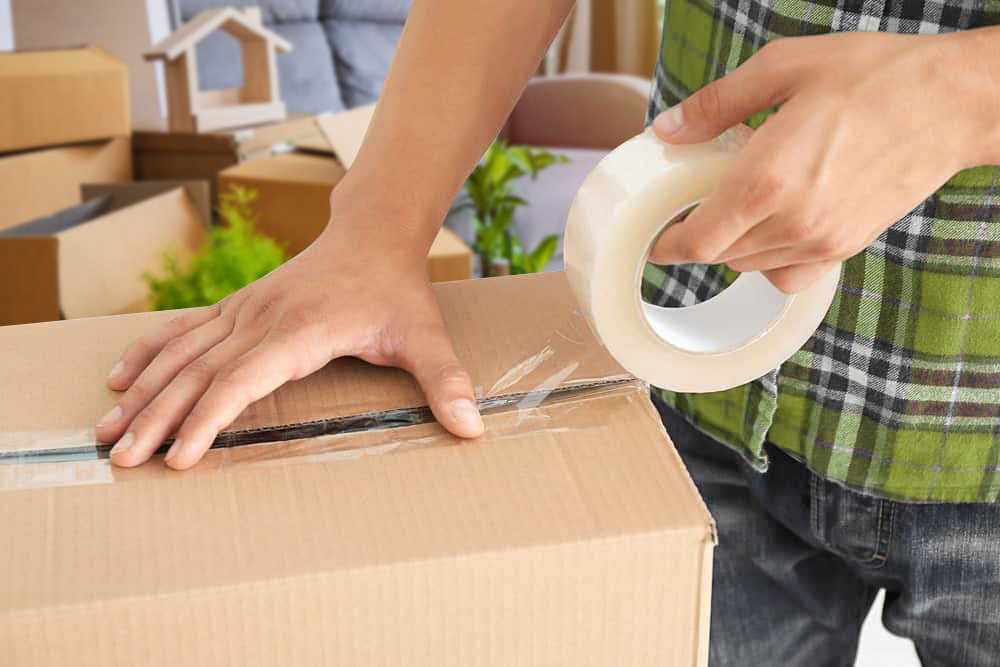 3. Easy tear packaging tape
The tape needs to be used within a year of the date of shipment and kept in its original packaging in a cool, dry location away from direct sunlight. The surfaces to which tape is applied should be spotless, dry, and free of any contaminants such as grease or oil. This tape is specially created for practical and simple use. Tear off manual packing tape is simple and requires no scissors. The cost of this type of tape is also quite cheap compared to other types of tape.
4. White packaging tape
For a buyer who is concerned about the environment, white paper tape is a great option. Standard white paper tape has a "rustic" appearance and is "ivory" white in color. Premium white paper tape has a hotmelt adhesive made of natural rubber, and a "bright" white, tearable backing so it can be easily recycled. This type of tape is highly compatible with corrugated boxes.
5. Water activated tape
The adhesive on this paper-based tape is dry to the touch before being activated by water. The dry glue is transformed by water into a sticky, fluidic adhesive with a corrugated box-adhesive purpose. Water activated tape, in contrast to certain other tapes on the market for packaging, specializes in the secure closure of corrugated boxes.
There are versions of water activated tape that are both reinforced and unreinforced. Reinforcement fibers, which are often comprised of polyester or fiberglass, are used to strengthen the reinforced product. It improves the tape closure's longevity and is perfect for boxes intended for transportation. The reinforcement is completely encapsulated by being sandwiched between two sheets of kraft paper and a laminate glue.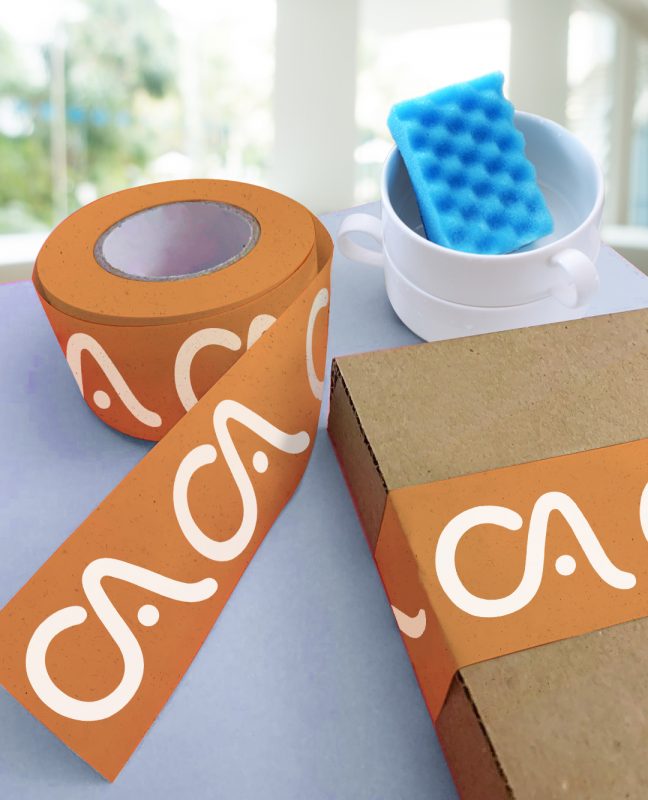 Read more: Water Activated Gum Tape: 5 big benefits you must know
5 points to consider about while selecting packaging tape
1. Packaging tape quality
In terms of packaging tape structure, there are many ranges of holding power and tensile strength, which are referred to as tape quality. It gives details on the adhesive strength and tape backing thickness. For instance, a high-grade tape with maximum thickness and high amounts of adhesive should be used if you need to close your package with a lot of force in order to protect the contents. Lower-grade tapes can be used to wrap the contents within for greater protection because they have a thin backing and less stickiness.
2. Size of the box and the packaging tape
The box's height, weight, and length dictate the tape's size, length, and width. Stronger and broader packing tape is advised for heavy loads. Most packing tapes measure between two and three inches. Two-inch tapes will work for small to medium-sized boxes, but for larger boxes, three-inch tape may be preferable for further protection.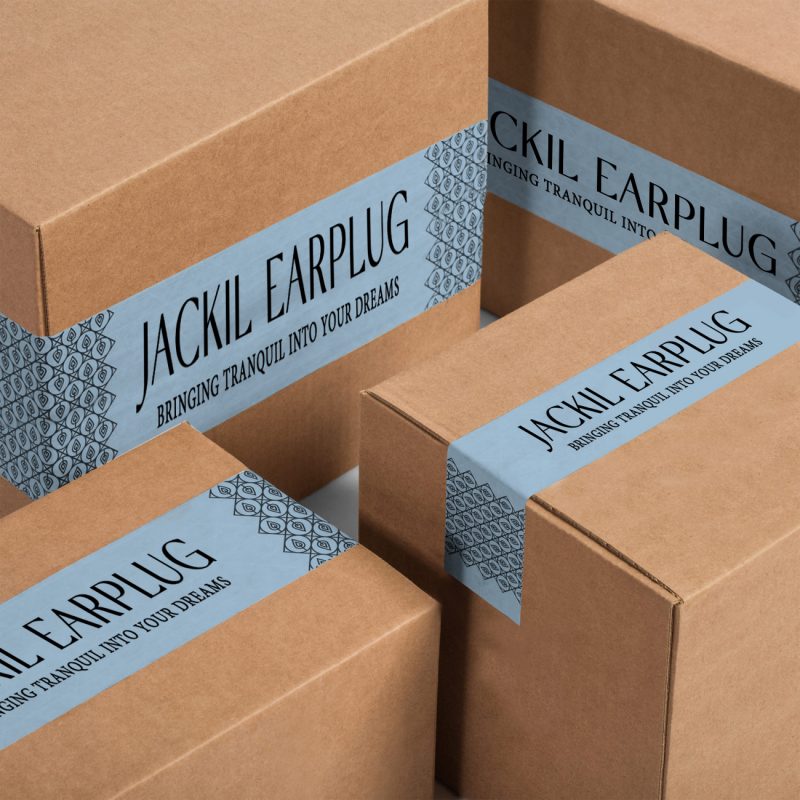 3. Surface material for packages
The sort of surface material of the box that you'll use to seal it is a crucial factor to take into account. Each of them demands a particular kind of tape, whether it be corrugated, recycled, printed, or waxed. For instance, robust and waterproof packing tapes are advised for use with corrugated cardboard boxes. Extreme temperatures won't harm it, and it will survive longer in storage settings.
Particularly if significant volumes of recycled materials are utilized in carton boxes, different types of carton boxes have various adhesion properties. In that situation, a stronger packaging tape is needed to protect the box's contents and bulk packaging tape or reinforced packing tape is the best recommendation.
4. Application
When it comes to proper packaging, how you tape your boxes is also a crucial component. Packaging tape can be applied using either an automatic case sealer or a handheld tape dispenser. Easy unwinding, offers quick tack for secure adhesion and strong film backing your tape will be more resistant to breaking and durable thanks to these qualities. Whether you run a large business or a small moving company, automatic case sealers provide a seal that is considerably higher quality and more robust.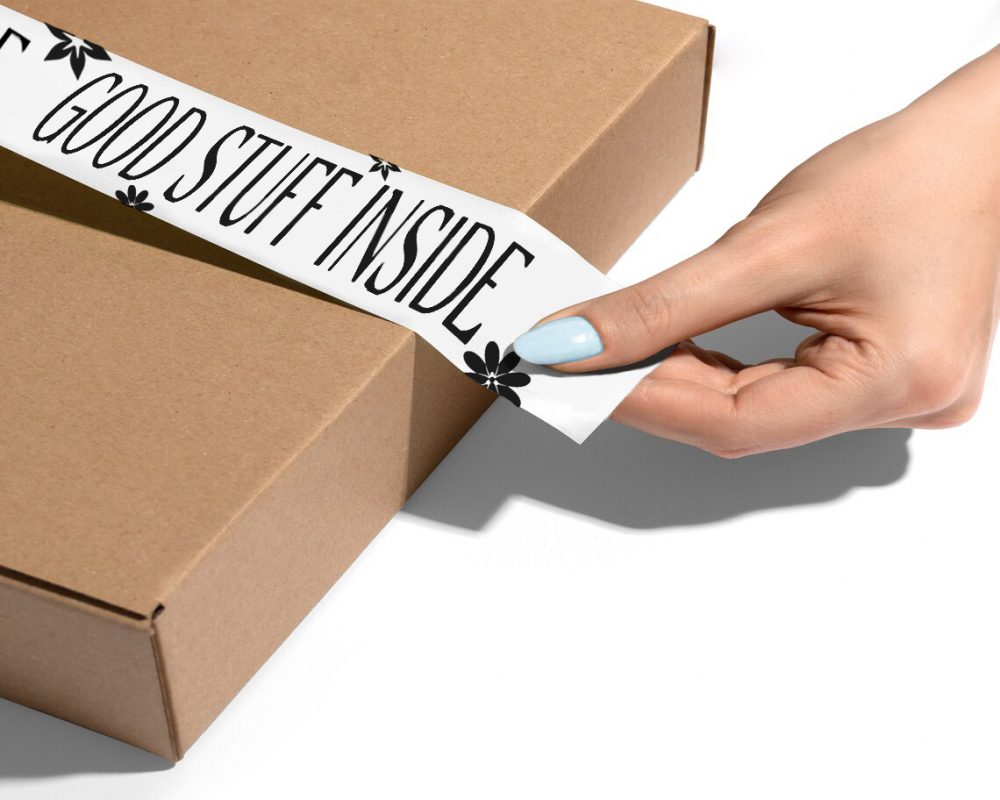 5. Storage and shipping environments
It's crucial to think about the storage and outdoor circumstances while selecting a packaging tape. Dust, humidity, and temperature are just a few variables that may affect how well your seal will adhere. As a result, you should think about investing in tape that can securely hold your products throughout reinforced shipping tape while also preventing the glue from drying up during storage.
What kind of packing tape should be used?
Finally, even if you only need to seal a shipping carton, there are numerous types of packing tape to choose from, including brown packaging tape, BOPP packaging tape, fiberglass packing tape, security tape for packaging and so on. However, there is a unique type of packaging tape that is increasing in popularity: custom paper gummed tape, also known as custom water activated tape.
Water activated tape from CustomAny can be the ideal packaging tape type to use for a variety of reasons. With a backing made with reinforcement fibers, this tape has the strength to withstand heavy products and long shipping times. Its adhesive which is activated by water allows you quickly create a strong bond with your packages once applied. Its kraft paper backing allows to us to print any design such as brand logo, text or images on it which not only help you deters theft but also increase your brand awareness.
We believe you now have all of the information you need to find what you're looking for. Visit our site for custom packaging tape to print the best sealing tape for your projects.