Custom tape is an excellent choice for branding your packaging due to its adaptability and versatility. You can personalize it with any design and stick it straight down, from securing boxes to taping up tissue. It's both personal and useful! But what if you could get all of that from a tape that was stronger, more secure, and far more long-lasting than standard tape? This is where water activated gum tape comes into play! When it comes to ticking all of these boxes, it's the real deal, and we can't help but be excited about its contribution to packaging. What is gummed tape and how does it work? Here's some information about water-activated tape.
What is water activated tape?
Water Activated Tape is a paper-based tape with a dry adhesive that is activated by water. Water transforms the dried adhesive into a tacky, fluidic adhesive that adheres to corrugated boxes. If a lot of tape needs to be packed, you can use an electronic water activated tape dispenser to help or you can do it manually by activating the adhesive layer with water before applying it to the box.
Gummed tape, another name for water-activated tape, create an instant, powerful bond that produces a superior seal on corrugated cartons. Reinforced paper stripping is coated with starch-based adhesives, which activate when wet. For sizing, wetting, and cutting water-activated tape to close corrugated cartons, a water-activated tape dispenser offers a quick and easy solution.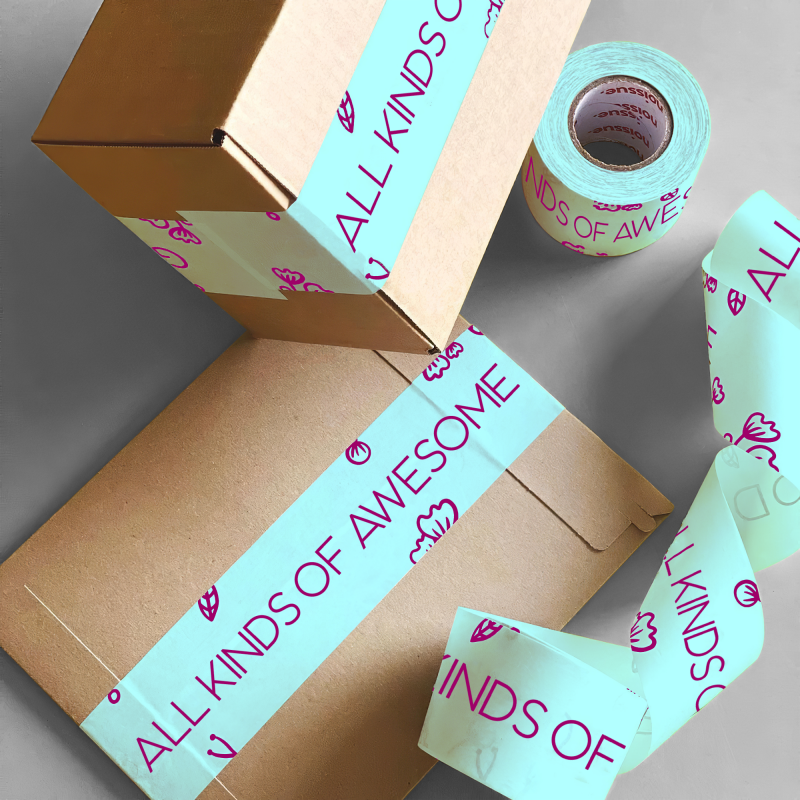 5 big benefits of water activated gum tape
There are numerous reasons why water activated tape is gaining popularity. Due to its many advantages, the growing demand for parcel shipping is driving the popularity and is the best option for all types of online sellers, including both big and small companies. There are numerous advantages to using water-activated tape for businesses, and these can vary depending on your organization and the type of tape you require:
1. It's extremely powerful and withstands harsh environments
The bonding process incorporates the tape into the carton, adding strength and stability. The inclusion of fiberglass in reinforced water-activated tape amplifies strength and stability, protecting and supporting shipments containing heavy or bulky items. Gum tape is one of the most durable adhesive options on the market because of its durability.
Because of its durability, water activated gum tape is one of the most durable glue options, being two times stronger than other tapes on the market. You can use water activate because it can withstand temperatures of up to 150 degrees Celsius without losing its stickiness.
2. It is a green solution
Water-activated tape is packing tape waterproof and made of kraft paper. When you're done with it, water activated gum tape, like boxes, is recyclable.  Water activated gum tape could be 100% recycled and trustworthy, it is tape biodegradable. Furthermore, because it provides a strong seal, you will use much less tape, which is another advantage of this eco-friendly tape. It's an eco-friendly packaging tape!
3. It reduces theft
When the bonding process incorporates the tape into the carton, it becomes impossible to remove without visible evidence. WAT acts as a tamper-evident feature on your shipments, allowing you to easily determine if anyone has attempted to compromise their contents.
4. It is ideal for printing
Water-activated tape is made of kraft paper, making it suitable for custom branded packaging. All you need is your logo, a shipping warning, or a promotional message to make a significant difference in the appearance of your packaging. Consider the colors you'll be using. Full color is nice, but white tape works best. While black is eye-catching, white can be modern and unexpected. Experiment!
5. It is a cost-effective choice
Although water activated tape may cost a little more than other types of tape, the benefits it offers will help businesses drive down costs. First, paper gummed tapes are stonger and last longer than other types, you need less tape for sealing a box. Overall, you have to buy fewer rolls thus lower your packaging expense. With a packaging tape with logo, you turn a plain box to be a branded package so the cost of printing a branded box is reduced. Moreover, when purchasing a plain box, it is simple for businesses to buy fewer, which lowers your storage expenses.
Water activated gum tape – FAQs
How strong is water-activated tape?
Water activated tape is surprisingly strong! A single strip of non-reinforced paper tape is sufficient for sealing packages weighing up to 15kg. The addition of fiberglass strands in water activated tape increases the maximum parcel weight to up to 25kgs if you're looking for an even stronger and more secure option.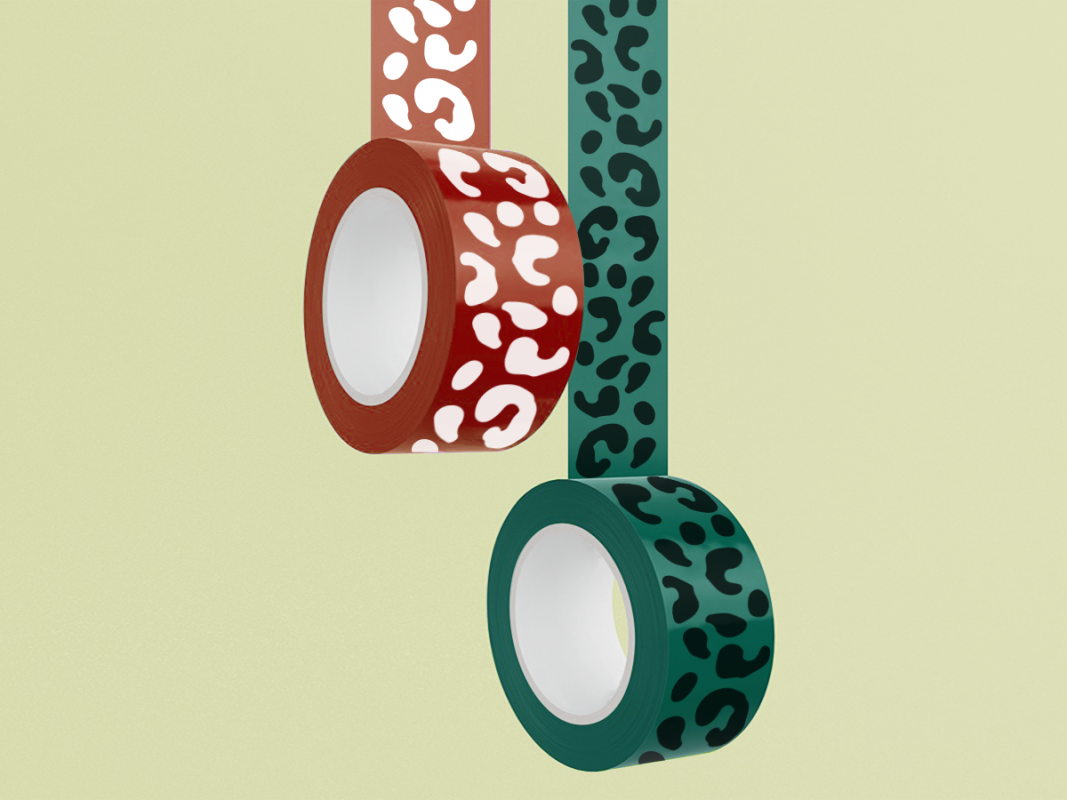 How many degrees can WAT withstand?
Extremely good heat resistance: At 150 °C, the tape still provides excellent adhesion. The tape loosens the pack as it becomes thinner as it gets colder. This may cause the tape to slip, fold, or cinch. Temperature variations do have an impact on the tape's length and width, even if thickness is the main vector for expansion and contraction.
How long does waterproof tape last?
Before the glue in waterproof tapes starts to degrade, they typically endure for five years. However, factors related to outdoor use, such as abrupt temperature changes, exposure to strong sunshine, and physical strain, can shorten its life.
How to print on water activated tape?
Custom printing on water activated tape can take your packaging to the next level. We can print a variety of styles on any of our tape grades, from simple one-color prints to high definition, multi-color process printing.
Where to buy water activated tape?
CustomAny is the most convenient online store for purchasing water activated tape and other printing tape. We'll turn your designs and illustrations into custom tape in the days after you order in 60 seconds. We provide free online proofs, free worldwide shipping, and quick turnaround. We design and optimize technology, tape products, and have extremely competitive pricing.
Finally, as consumers become more accustomed to shopping online, avoiding stores, and relying on delivery services, their expectations of these services grow. Businesses expanding in this space must stay current on what will provide customer confidence, as well as how you can use your deliveries to boost your brand perception. Water-activated tape is the next step in increasing productivity, reducing waste, improving security, and promoting your brand. We hope that this information will be useful in educating users about water activated tape.