You've probably heard the a meaningful statement, "don't judge a book by its cover", but sadly it doesn't actually apply to the work of labeling your products. In fact, at least a third of customers' decision-making on whether purchase a product or not is based on its label. Customers judge products of all sorts based on their outlook, how clearly the information it provides and how professsional and attractive it looks. That's why it's so important to get your product label design right. To support you in making your own labels, let us walk you through 5 steps that cover the process and guarantee a perfect result.
Step 1: Do research
1. Know your customer insight
Before starting your work, you need to know exactly who are your customers? The more you know about your target demographic, the easier you create your labels. Actually, research on key customers should have done even before you decide the product or service your company will offer. However, there will be more specific criteria for each stage so make sure to ask yourself these following questions before labeling:
How you defines your customers? It includes age, gender, ethnicity, location, education level, occupation, relationship status, hobbies, lifestyle, etc,…
What is the needs that would be met if they buy your product?
What are the colors they drawn to?
What is the aspect they dislike about competitors' product labels?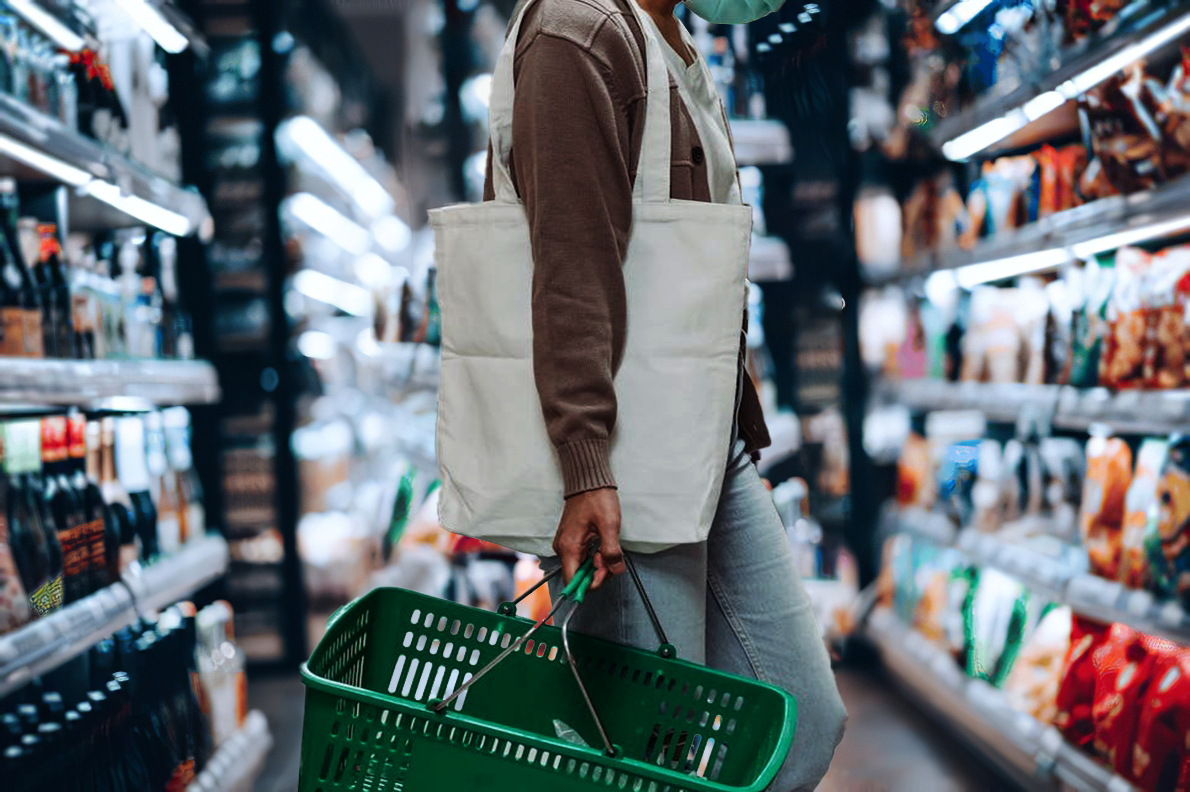 2. Know your competitors
If the product you are selling is marketed by one or more other vendors, spend time researching their product labels. How these similar brands are doing? You need to know what they do well and find out their gap to create a more outstanding, attractive design which increases the competitive advantage for your products when they are on the shelf with many other choices.
3. Know your strengths
What makes your product label a "pick me" one? It is all about what is the superiority you can offer your customers compared to other merchandise. Knowing your superiority and showing them right on the label will help you convince customers as soon as they see your products. Ask yourself:
What are the unique benefits of your product?
What are the benefits for customers when they buy from your company?
Is there any promotion or additional values that make your product a better deal?
Step 2: Generating ideas
Brainstorming for your product label design is the next step.
In fact, there are some legally required information on its labels such as:
Product Name
Net Weight
Contact Information
Ingredients
Instructions
You can check the full list here to make sure all of them are listed on your product labels. These details are parts that we cannot be creative on. However, other parts are shown on the label through words and images needed to be roughly conceptualized. A smart way to do it is using consistent content and telling your brand stories through what you display on the label. You need to precisely answer these questions:
What is your brand personality?
What are the values that your company wants to bring to your customers and what are the goals that you aiming for?
What is the massage you want to send to your customers through these product?
Step 3: Create design
After these 2 steps above, you have formed a clear idea of ​​what information will be printed on your product labels. The question is, how you want them to look like? Let's start designing them.
1. Determine shape and size
Before deciding your label's shape and size, figure out the following:
Is there any standard that applied in your industry?
How much space is enough to print all the information you want to provide on your labels?
Do you want a large labels cover almost your prodcut or a small, minimalist but classy one?
If you already have a unique shape for your labels, give die-cut labels a try. If not, start with popular label shapes and sizes such as rectangle labels for bottles and lipsticks, square labels for zip bags, oval labels for soap box, or circle labels for cans and jars, etc… At CustomAny, you can choose any size for your labels, just make sure that it is big enough to present all the information and easily readable for your customers.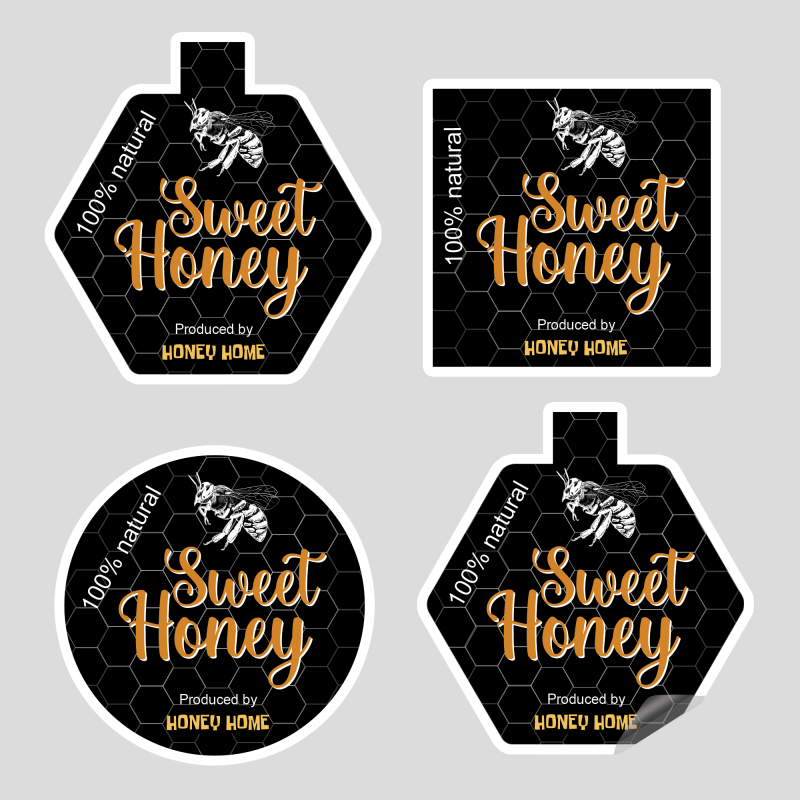 2. Choose the suitable material
Here are some suggestions from CustomAny when it comes to choosing material for your product labels:
If your products will be placed in normal conditions, you can use brown kraft labels to give a hand in protecting the environment.
If your products are often exposed to moisture or water, try

BOPP

which is water-resistant and weather proof.
If you're aiming for the high-end class, you can give a metallic foil labels a try.
If you use unique clear container, clear label will be the perfect choice.
3. Choose fonts and colors
Product label is not just about information. Choosing the right font and color makes it a big statement. Right fonts and right colors are what makes your product labels unique and match the style of your brand. It will help you evokes the right feelings in your shoppers which leads to purchasing decisions and even brand loyalty. Read more about How to choose the right fonts and How to choose right colors for your labels, or check out the guide below:
Incorporate your brand's colors into your product label and use same colors to maintain brand consistency
Use a color scheme for a effective color combination
Choose font styles that can express a mood and establish a style for your brand, couple them carefully and make them readable
4. Add imagery and graphic
A picture is worth a thousand words. Add graphics and images to your labels is a effective way to convey characteristics of the product. This help your shoppers make a quick associations between what you are selling and what they are looking for. Ask yourself:
Should you use a close-up image that shows texture of the product, a picture of the main ingredients or an illustrative symbol?
Your main image will perfectly suits with a plain, texture or a photography background?
What types of additional patterns or brush strokes will complete your product label design?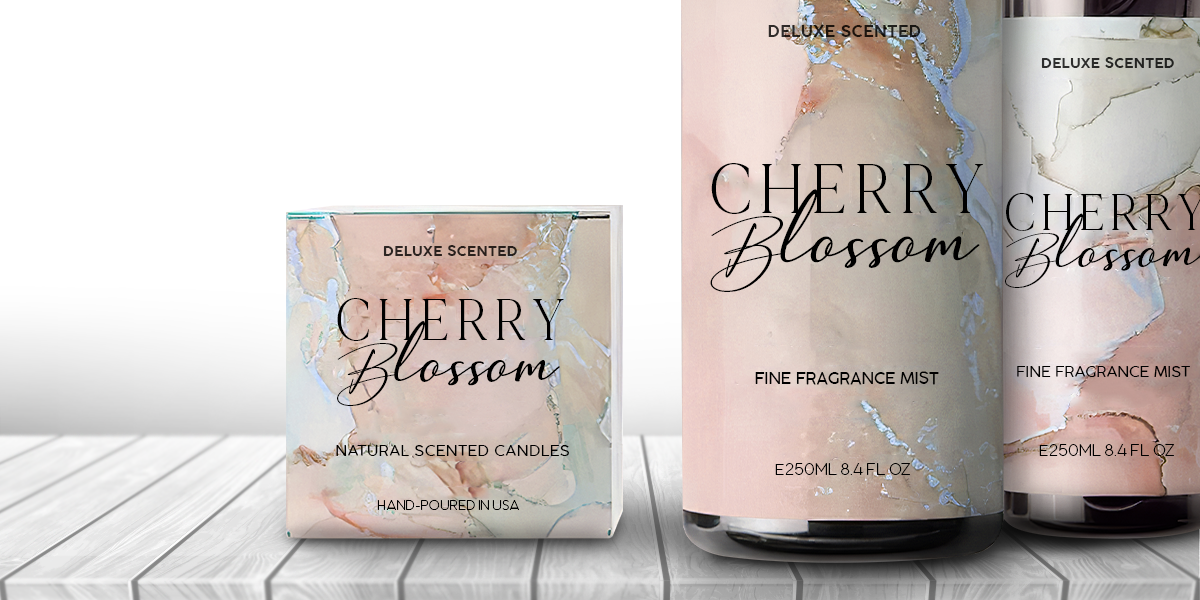 Step 4: Print it
Custom product labels need to be crisply printed and stacks on an easy-to-split spot for your labeling process. Thus, choose a reliable label manufacturer who offer you all sorts of label shapes, sizes and quantities you need. At CustomAny, we are so proud to offer you any kinds of prodcut label printing service with no minimum quantity, fast and secure shipping. Go to our site and complete easy and user friendly step to make your labels designs come true.
1. Select sheet or roll
On CustomAny's webiste for custom labels, you can select any types (including special types such as die-cut, rounded corner or clear labels) and decide to make them into 2 forms of sheet or roll. These sheets and rolls prevent your labels from being lost, easier for you to peel the label off and easier for storage.
2. Upload your artwork
On the next site, lelect shape and size that is suitable for your design, upload your artwork and checkout.
3. Double check the proof and print it
Your artwork will be turned into the proof that is sent to you within 4 hours after time of checkout. We always put our customers' satisfaction first so you can request for any changes on proof (for free, of course) until the product labels are exactly what you want.
Step 5: Evaluate results
You now have your finished product in hand. Before actually bringing it to market, spend time for finalizing. There's a fine line between including too much of your brand's character and not enough information and including too little character and too much information. Ask yourself:
Is there a healthy balance of design and content?
Are you conveying your desired first impression?
Are the text size and font legible?
Did you accurately work around any overlapping sections?
Do the colors look the way you wanted them?
Is your packaging purely for initial impact or does it have a use after purchase?
Once you are sure that your labels are enough to grab their attention and at the same time hold their interest, what are you waiting for? Lauch your products and wait to see how's they gonna pop!