Christmas is all about spreading joy, best wishes and festive parties. This year, you are going to host a Christmas party for your family, friends and many lovely children, but you still don't know how to delight the little ones with the after-party goodie bags? You're in the right place!
In this blog post, we've got you covered with over 25 ideas, from delicious, fun to festive, to put in Christmas goodie bags for kids. These goodie bags fillers, including candy to toys, and everything in between, are sure to be a hit.
So, if you haven't got any idea yet, let's dive into these jolly Christmas goodie bags for kids with us and make your party treats unforgettable for the little ones!
Christmas goodie bags of Sweet treats for Kids
Sweet treats never go wrong when it comes to Christmas goodie bags for kids. When you're preparing Christmas these delightful and delicious surprises for the little ones at your party, take our christmas favors for kids suggestions into account:
1. Candy Canes
These classic candy canes are a must in all Christmas candy bags for kids. The festive red and white stripes represent the Christmas cheer, and the sweet, minty flavor of these special candies is loved by kids of all ages.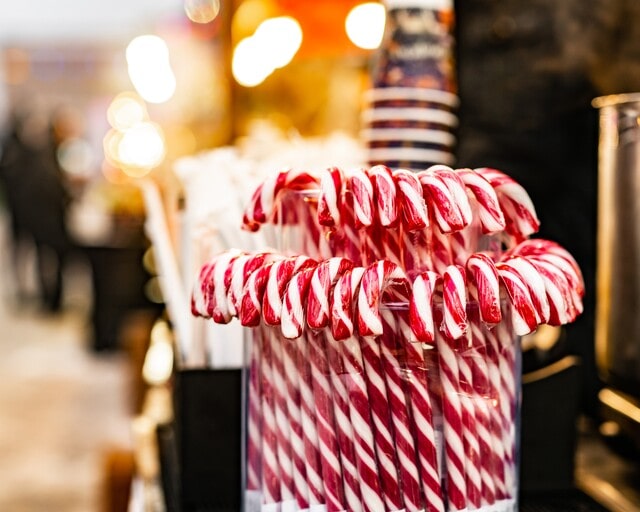 2. Lollipops Wrapped
It's true that kids adore lollipops, especially when these lollipops are covered in festive foil wrappers. Choose lollipops in various flavors and colors to put in colorful Christmas goodie bags for kids who attend your party.
3. Chocolate Coins
Chocolate coins are wrapped in gleaming gold paper, which mimics the shine of real treasure. Just imagine how exciting the kids will be when they open Christmas goodie bags you just gave them and found a vault of gold coins.
4. Chocolate Bars in holiday wrappers
Chocolate bars are something that kids are hard to resist. So why not wrap up some chocolate bars in holiday-themed wrappers to turn them into delicious and festive fillers for your Chirsmtas goodie bags for kids?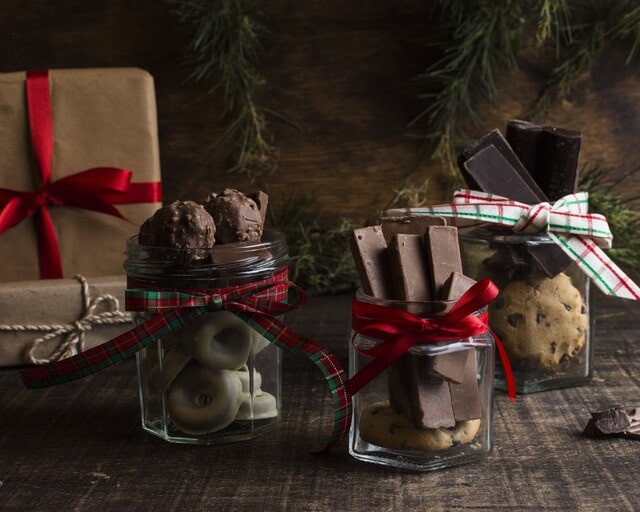 5. Chocolate Truffles
Buy chocolate truffles in different flavors and put them into Christmas treat bags. The creamy centers and rich coatings of these sweets make them a 'luxurious' kids christmas favors for your party.
6. Holiday-Themed Cookies
Nothing can spread Christmas spirits more than a batch of holiday-themed cookies. So, put some in the Christmas goodie bags for kids. You can bake them on your own, creating delicious cookies in the shape of gingerbread men, red nose reindeers, or festive snow drops.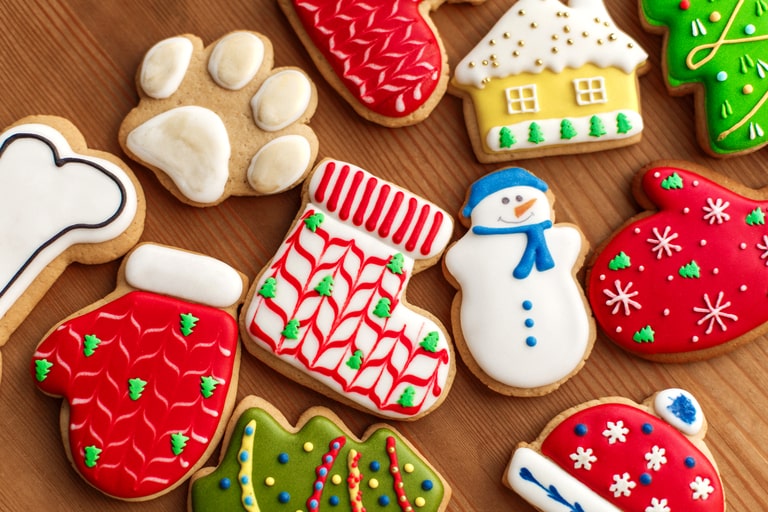 7. Mini Cupcakes
Mini cupcakes are easy to make and can be made in a large quantity, so they are great ideas for your treat bags. Tips for you: Decorating them in holiday colors will be an instant hit.
8. Marshmallow Snowmen
Another idea for your Christmas goodie bags is to create adorable snowmen out of marshmallows. Kids will love these fluffy, sweet, and delightful snowmen in their goodie bags. Also, this kind of sweet is easy to make even for the amateurs.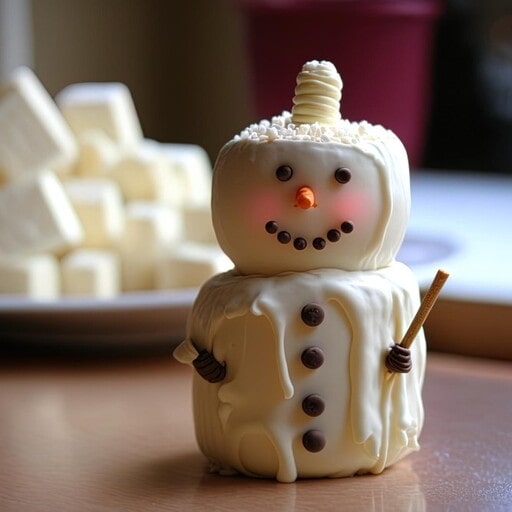 9. Chocolate-Dipped Fruit
It can be said that few children like to eat fruits. However, fruits covered in chocolate are a different story. You can make chocolate-dipped fruits with strawberries, banana or apple, or even apricot slices, let them dry and put them into festive bags for the little guests.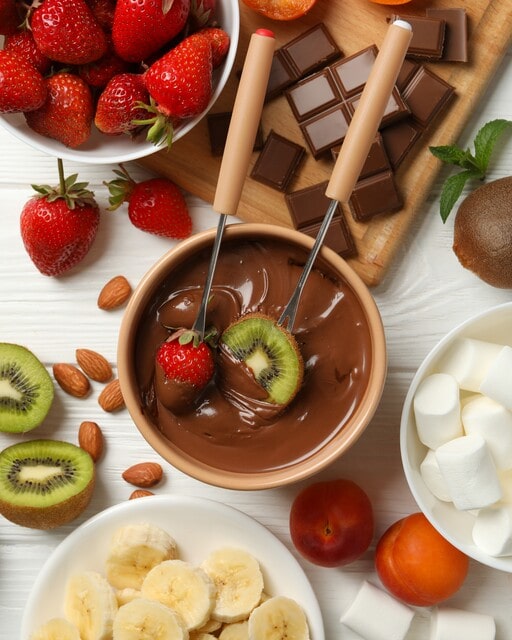 10. Gummy Bears
Mini packs of gummy bears in holiday colors, such as red, green, and white, will be a good choice for kids' goodie bags. You just need to buy 'em, bag 'em, and you're all set!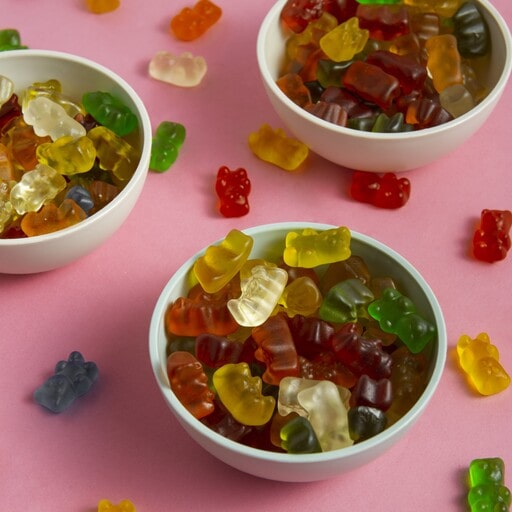 The sweet treat ideas above are sure to make your goodie bags a hit. However, when gathering candies, cakes, or cookies for your Christmas treat bags, always check the food safety and their expiration date.
Christmas goodie bags of Toys
Toys are a wonderful way to impress children when they attend your holiday party. They not only make up the exciting Christmas goodie bags for kids but also are the perfect gifts for the little ones.
11. Miniature Toys
Kids always love creating their imaginative worlds, so giving them small action figures, toy cars, dolls, or figurines will make their Christmas goodie bags a favorite. You can also pick miniature toys of Christmas symbols and characters such as Santa Claus, snowman or the reindeers.
12. Play-Dough
Interactive and creative play-dough sets, especially in holiday colors, will allow kids to shape their imagined Christmas world right at home, by sculpting, molding, and crafting.
13. Mini Puzzles
Small jigsaw puzzles featuring holiday scenes offer kids both entertaining playtime and a touch of holiday spirit. These puzzles are great for creating kids' quiet time and concentration.
14. Bubbles
Fill your Christmas goodie bags with small bubble bottles. For a festive touch, decorate these bottles with custom festive stickers, such as Santa Claus stickers, reindeer stickers, candy cane stickers.
Moreover, you can place Chrismtas stickers that say the kids' name on these bottles to make personalized Christmas gift bag ideas. We recommend purchasing clear stickers or transfer stickers at our website to enhance this unique goodie bags idea.
15. Rubber Ducks
Christmas rubber ducks are a cute addition for your Christmas goodie bags for kids. This idea is most suitable for kids ages 2-5. They are a fun collector's item and make their bath time a blast.
16. Mini Plush Toys
Tiny stuffed animals bring warmth to the goodie bags, especially for children. You can dress these plushies in holiday outfits to create adorable companions for kids during this holiday season.
These toys provide kids something fun to enjoy and a friend to play with even after the party ends. With these ideas in your Christmas goodie bags for kids, don't be surprised if your little guests can't contain their excitement when they discover what's inside!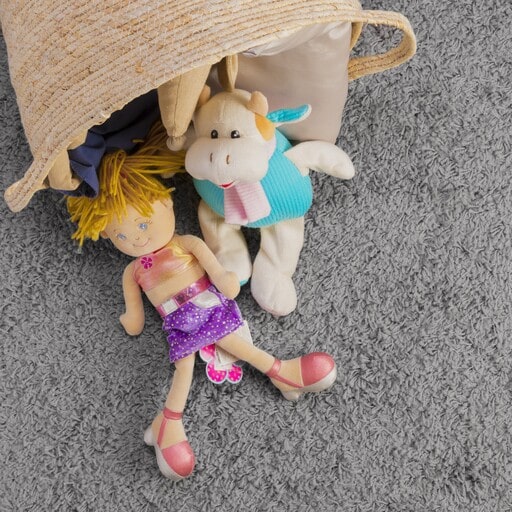 Incorporating Interactive games in Christmas goodie bags for Kids
Christmas goodie bags for kids are not only about what to eat. How about including a bit of interactive fun to keep the kids engaged even after the holiday season? Our interactive games and entertainment will help when you are preparing candy bags for kids, Christmas treat bags for school don't know what to put in goodie bags for students.
17. Stickers
Christmas-themed custom stickers are excellent for decorating the kids' belongings, such as water bottles, lunchboxes, backpacks or study books. They also can use these vinyl stickers or die cut stickers to make their very own holiday-themed projects as they allow kids to express their creativity.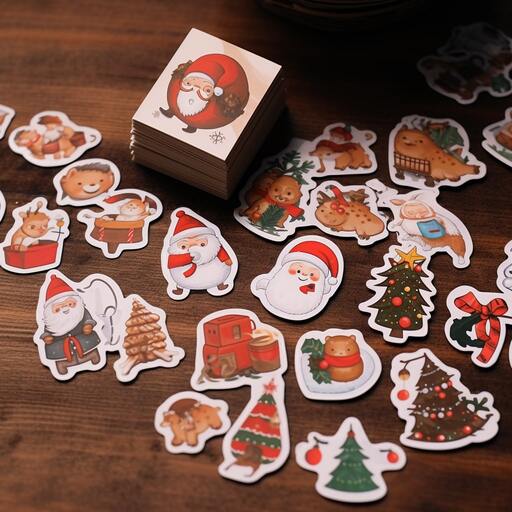 18. Mini Coloring Books
Christmas-themed coloring books paired with crayons or colored pencils make an ideal choice for Christmas goodie bags for kids. We suggest choosing coloring books that have holiday scenes and designs and in a small size.
19. Glow Sticks
Festive glow sticks can be used to create various shapes, or even attached to kids' bodies. Light them up, your kids will turn into funny and vibrant stick figures dancing on Christmas night.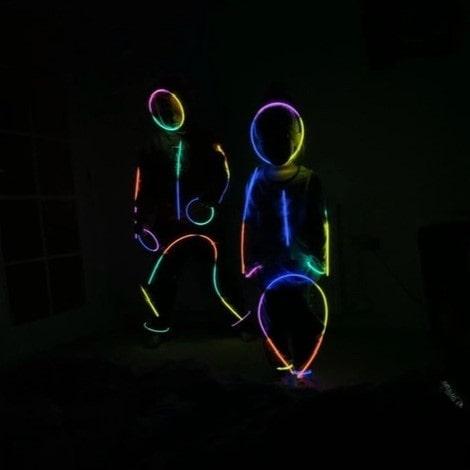 20. Mini Board Games
Mini board games, which are perfect for travel, is also an idea for you to put in the goodie bags. The games offer kids a way to enjoy some friendly competition with their friends or family, not just in this holiday season.
21. Ornament Craft Kits
If your party is held before Christmas, you can include DIY ornament kits in the treat bags for your little guests. These kits allow for creative holiday crafting, so kids can make some personalized ornaments themselves, providing them with both a fun activity and a festive keepsake.
The goodie bags ideas we've just talked about not only bring children joy and laughter but also can keep them entertained and engaged throughout the holiday season.
Festive things for a to put in Christmas goodie bags for Kids
Because this is The Time of the year, why not add a touch of holiday spirit to your Christmas goodie bags for kids? You can try some fun and festive small items for gift bags that we've rounded up below:
22. Holiday Socks
Cozy, thick and soft socks in Christmas colors and designs will be the great idea to put in a goodie bag. These socks not only keep little feet cozy but also make for a highlight in their holiday outfits.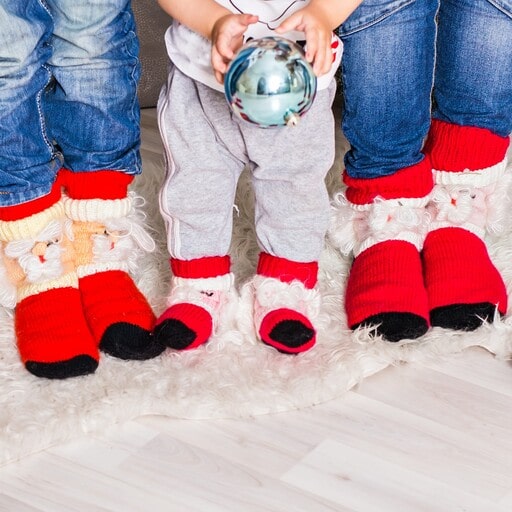 23. Christmas Jewelry
Bracelets, necklaces, or rings will make tinkling Christmas goodie bags for kids. Choose the jewelry that features holiday symbols, such as snowflakes, candy canes, or Santa Claus.
24. Christmas Ornaments
A collection of mini ornaments that kids can hang on the tree make a meaningful and memorable Christmas goodie bag. Each year, they can decorate the tree with their own ornaments and this will bring back the memories of who gave them these lovely ornaments.
25. Keychains
How about holiday-themed keychains? They can be attached to kids' backpacks or school bags, serving as a daily reminder of the magical party that you hosted.
26. Stationery
Pens, pencils, erasers, and mini notebooks with holiday-themed covers also can be put in Christmas bags. These items encourage kids to get creative or jot down their holiday wishes this year.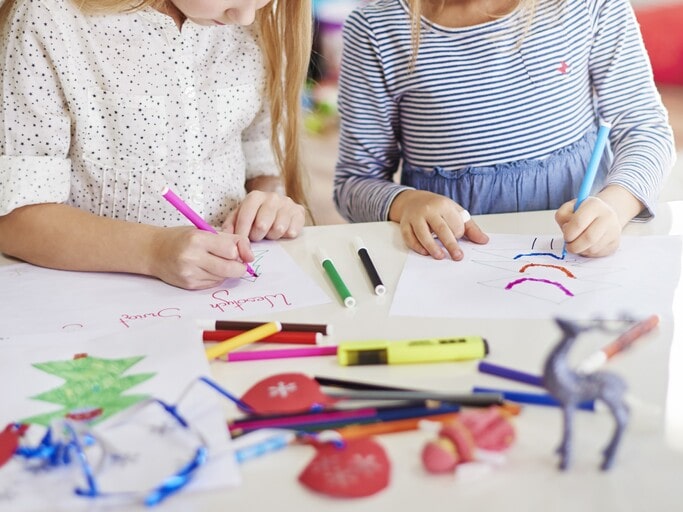 Giving these festive fillers to the kids, you'll make sure your Christmas goodie bags will bring the spirit of the season to the little ones.
Last thoughts
Creating Christmas goodie bags for kids is a traditional way to spread holiday spirit and make the party memorable for the little ones. This year, filling your bags with a little more creative ideas, try our suggestions, from sweet treats, toys, to interactive games, and festive embellishments. This way, you're not only giving them the item but also unforgettable memories of this holiday season.
As you start your Christmas decorating and gift giving, remember that we at CustomAny publish new more ideas and inspiration for this festive season on our blog page, every week. Checkout these posts and discover ways to make not only Christmas but every holiday and event special with us.