A vinyl monogram sticker is a great way to put your own personal mark on all of your belongings. Vinyl's long life, adaptability, and simplicity of usage allow for a wide variety of uses that are sure to brighten even the dullest of days.
You may choose a vinyl monogram sticker to match any of your belongings, whether you're looking for a strong font, a basic font, a feminine font, or a classic font. A vinyl monogram sticker is also a fantastic option for personalizing correspondences, envelopes, school items, kitchen utensils, and many other things. Here, we'll explain to you the basics of monogramming, including what it is, the many forms it comes in, and some neat ways to put it to use on various items.
What is a vinyl monogram sticker?
Vinyl monogram sticker definition and purposes
As a kind of typography, a monogram involves the joining of letters, most often in a cursive style but increasingly in cool, strong, and graphic fonts. Often, a set of initials will be connected or wrapped in a border, and this will make them into a piece of art in and of themselves. A monogram may be used as a means of quick and easy identification, or for decoration which conveys a statement about the owner's taste and personality.
You can uterlize your own unique and exquisite vinyl monogram in your jewelry, apparel, use as favicon pictures, watermarks, or turn it into badges, pins, mailing labels, custom stickers, and so on. Among them, stickers are one of the easiest things to customize and apply to objects.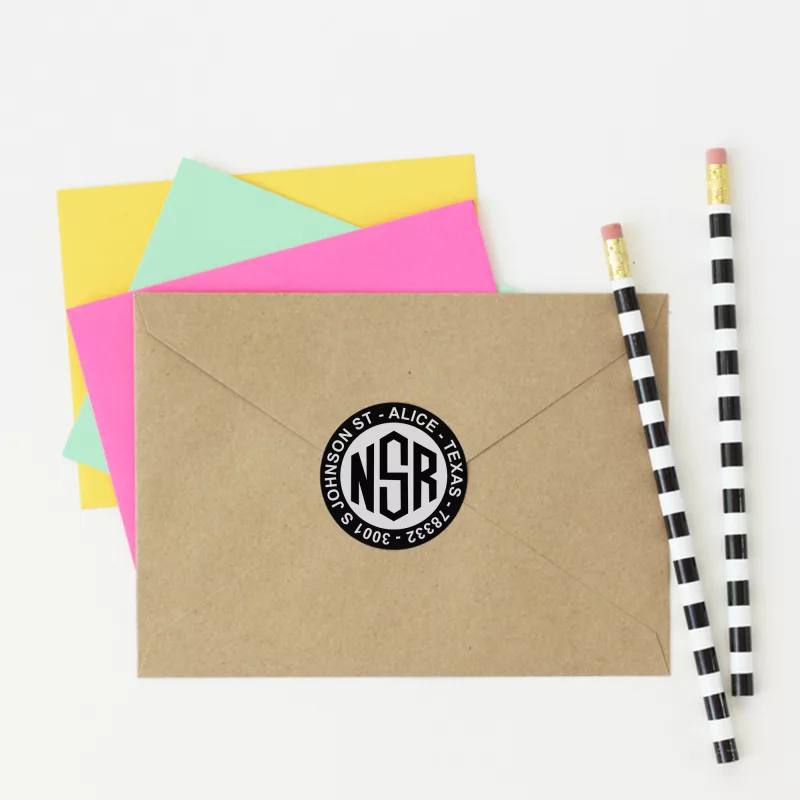 Common types of vinyl monogram sticker
In terms of character's quantity:
3 letter monograms: A standard 3-letter monogram usually stands for 3 initial in an individual's name.
2 letter monograms: Formerly stood in for both first name and family name.
1 letter monograms: A single letter may stand for anything, whether it is your first name or your company name.
In terms of content:
Personal monogram: A person use single monogram or 3-letter monogram to express their name.
Couple monogram: A couple's monogram commonly include their innitial and special characters like "&" or a heart shape in the middle.
In terms of organization:
Same-sized letters or block monograms
Middle letter is larger
Where to use vinyl monogram sticker?
For yeti tumbler
Yeti tumblers are a popular belongings now because of its advantages in maintaining the liquid's temperature for several hours. So, applying a yeti monogram sticker with your initials is a great way to make it uniquely yours. With so many water bottle vinyl sticker to choose from, you're sure to find a monogram sticker that matches your tumblers perfectly.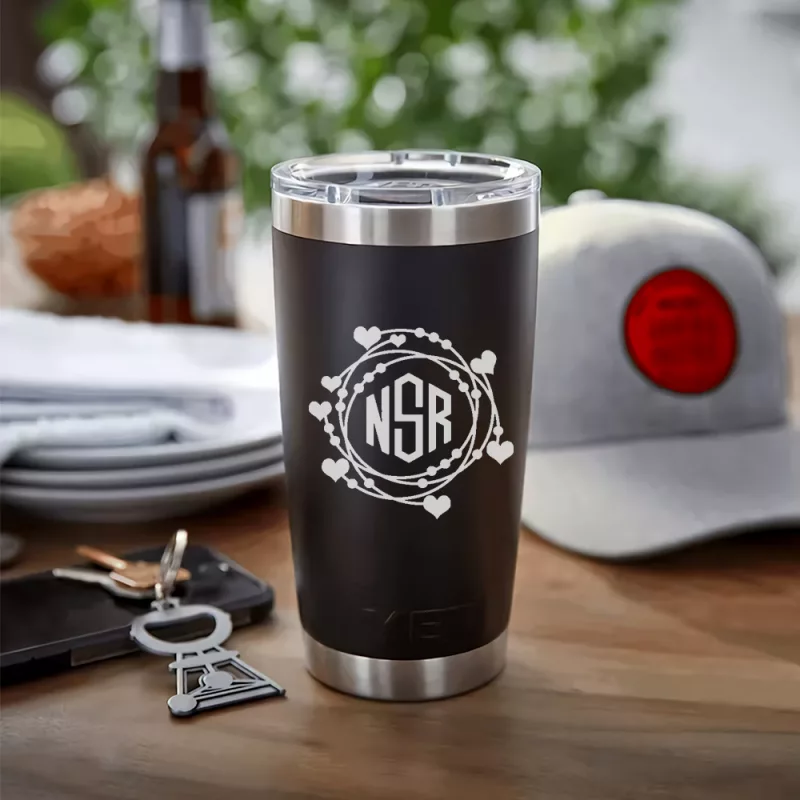 For laptop
Stickers adds a touch of your individuality and makes your laptop easier to spot in a crowd. A one-of-a-kind personalized vinyl monogram sticker for laptop is a great way to put your mark on. You have hundreds of possible combinations with many color variants, text, and monogram fonts.
For phone case
You may easily choose from the numerous adorable and interesting monogram phone sticker available. However, if you want a really unique phone cover, this is what you need to do:
Look for a case that has a basic layout. Assure a perfectly smooth and flat back.
Make a vinyl monogram decal to reflect your unique style and complement your phone cover.
Put that sticker on your new case and display it!
For wall
A vinyl monogram sticker is a great way to personalize a boring blank wall. Your walls may be given instant visual appeal with the help of vinyl decals, which can be stuck on with ease. However, before putting a monogram sticker for wall on, ensure you've got it all measured out and in the appropriate place.
For suitcase
We always bring our luggage along on our travels. As a result, our suitcases of belongings have become the ideal platform for self-expression. Using luggage vinyl monogram sticker makes your suitcase easily identifiable and helps prevent the mistaken selection of another traveler's suitcases.
For car
A monogram car sticker is an excellent tool for making your vehicle stand out in the parking lot. Choose a rainbow monogram car decal sticker or dozens of different monogram options to help you find your car easily among crowds.
For wedding
Weddings using monograms are more commonplace than ever before. They are a great way to make your special day even more memorable. Here are some ways to include a vinyl monogram sticker in your wedding:
For invitations: One memorable detail of your wedding invitations is the vinyl monogram sticker of the happy couple. It's a beautiful touch without detracting from the overall design.
Wđing stationary: Using vinyl monogram sticker for card box, wine glasses or champagne flutes at your wedding will make them look great. This way, when your friends and family raise their glasses to cheer for your happiness and future together, they may do so while holding vessels with your own mark of affection.
Menus: A small vinyl monogram sticker is a great way to personalize the printed wedding menus you give to each guest. Establish a consistent aesthetic for your wedding by using the same monogram on all of your stationery.
Balloons: The balloons are common decoration, and you can add vinyl stickers with your initials. This is a fantastical setting, like a dreamy world.
For company logo
The business's name may be condensed into a single letter to serve as the basis for a monogram logo. In other words, the logo is not written in a casual style but rather employs careful and expert typography to produce a mark that will stick in the minds of its intended audience. A monogram logo design can be great in clear or transfer sticker.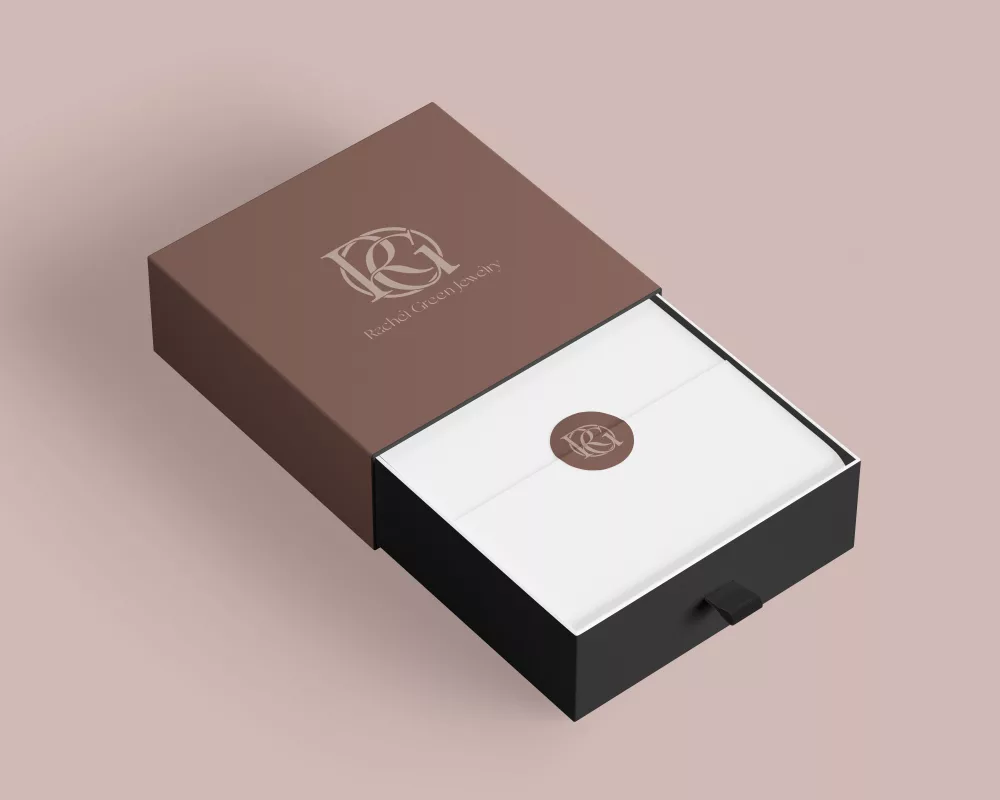 Personalized vinyl monogram sticker design tips
Following are some tips that will be helpful if you want to create your own monogram sticker:
1. Search for ideas
Simply type in the word or set of keywords you're searching for. Then, it will pop up many ideas and other design elements that come in handy when creating monograms. You will get a wide range of results, some of which may even have clipart.
2. For what purpose does it serve?
The purpose of a DIY monogram sticker is yet another significant aspect that must be taken into consideration. Is this layout being used to celebrate a special event (such as a birthday, a wedding, or a business event)? Does this serve a business purpose? You may decide whether to use a free type or a paid one by considering its intended use.
3. Identify your font based on style
The multitude of font types available online might be challenging. Don't let yourself feel overwhelmed; instead, approach the fundamentals. Fonts may be selected based on your favorite style. You can ask yourself some questions, such as:
In terms of aesthetics, which time period do you prefer?
Which informality or art nouveau letter do you prefer?
Keep in mind the specific formatting requirements of distinct websites in order to get the desired format.
4. A preview is essential
Because you have already done some research on font styles for your monogram designs, it is recommended that you preview the fonts before downloading them. You can often even use the site's text input field to experiment with different fonts and see how they appear. Once you have seen the preview and are pleased with the results, you may proceed to download the file.
5. Be creative
After you've settled on a monogram design, it's time to think about color. Now is the moment to let your creativity flow and fill your creations with beautiful hues. To what extent you want the typeface to seem like a gradient is up to you, as is the degree to which you want it to be simple, monochromatic, or neither. Some websites even allow you to view a number of different designs that may be used in design software. The internet provides a wealth of resources for learning how to make monogram designs, including tools and tutorials.
Conclusion
The above-mentioned ideas are just a sampling of the numerous unique and entertaining vinyl projects that may be created. You may make them for a wide variety of uses, from notebooks and planners to water bottles and mirrors . Putting your initials on anything makes it your own. And certainly, adding a personal touch is always a good idea. We hope that you will be able to design a vinyl monogram sticker that is uniquely yours.
We also offer helpful tips for DIY project of custom stickers, labels and more in other articles. For more information, you may want to acces our Blog category: Tip & Advice.