There's a thing in the wine industry: you don't need to own a vineyard to enter this prosper market. You just have to partner with wineries to offer premium, cost-effective wines to your target customers under your brand name, which is known as private label wine.
In this way of starting your own wine brand, a unique label for your private label wine is a very important element, which helps you create an identity that stands out in the wine market.
So, CustomAny is here to guide you in a journey of exploring what makes awesome wine labels, as well as where and how to produce those that elevate your wine brand.
What is private label wine?
When wine is made by a company but marketed under a different brand label, it is called private label wine. In this arrangement, you – an individual business, a restaurant, or a retailer can sell and develop a distinctive product with your own brand name. This is how to have your own wine label without owning a winery.
Here's how it typically works:
Customization: You, as the business, get to research, select, or specify what goes into your wine. This includes decisions on red, white, or other variations; the types of grapes, even where the grapes are grown, which impact the wine flavors; other specific characteristics such as unique features, such as whether wine is organic, is it aged in barrels, or select a particular aroma.
Label design: After having all the necessary information about your product, it's come to label designing. Besides product information, you need to put your brand's personality right on the bottle.
Production: The wine producer gets to work, providing you with wine produced as you two agreed. In this step, make sure your wine is exactly how you want it.
Bottling and labeling: The winery bottles up your custom wine, and then you put on your custom labels.
Distribution and sale: With the bottles ready, it's time for distributing and putting your private label wine on sale under your brand name.
So, whether you're a local business, distributor, importer, restaurant, retail chain, private club, or airline and cruise ship looking to sell or serve your own wine under your brand name, it all starts with a private label wine.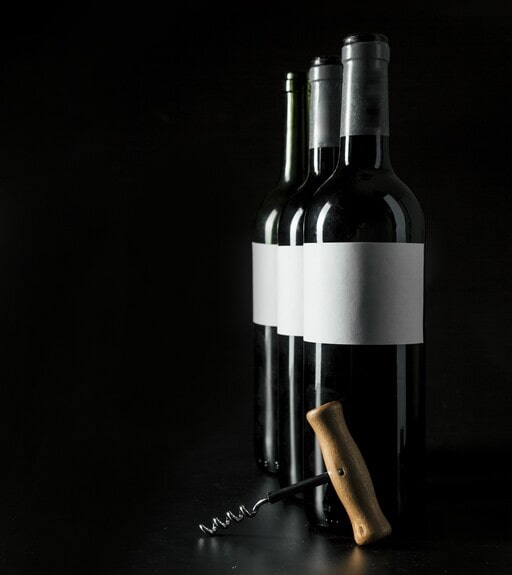 Why Choose Private Label Wine
Having private label wine offers you the possibility to distribute your own wine products without the complication of producing. Here's are some reasons why businesses are getting excited about this unique way to join the winery world:
You own products without going through the entire winemaking process
Private label wines are the quick and easy way to have your own wine label without needing to own a vineyard or deal with winemaking.
Have complete control over the branding of the product
When you are in charge of making your own pre printed labels, you are the one who controls the wine branding. With private label wines, you're not just selling wine; you're creating a story of what you are serving.
Can offer a product that is not available elsewhere
If you ever wanted to provide something truly yours, private label wine is your answer. Your wine with your name on it can't be found anywhere else and you'll be proud of it.
All these reasons can help you make up your mind about private label wine? If so, let's get to the next section to find out how you can do it.
CustomAny – Where you can print professional labels for your private label wine
So, where can you print professional labels for your private label wine? We can say that CustomAny is your go-to choice for turning your design into real-life masterpieces of labels.
Here's why choosing CustomAny to print out custom labels is the perfect choice for private label wine.
1. Customized to suit any label needs
Your private label wine deserves more than an ordinary sticker attached on a glass bottle. At CustomAny, we offer customization for all sides: from materials to the finish, size, and shape to match the unique personality of your wine product and your brand.
2. Print quality that pops
CustomAny understands that your private label wine is often the first thing a customer sees on your wine bottles. That's why we utilized the most modern printing technology to ensure your labels come in with vibrant colors, sharp details, and a finish of perfection.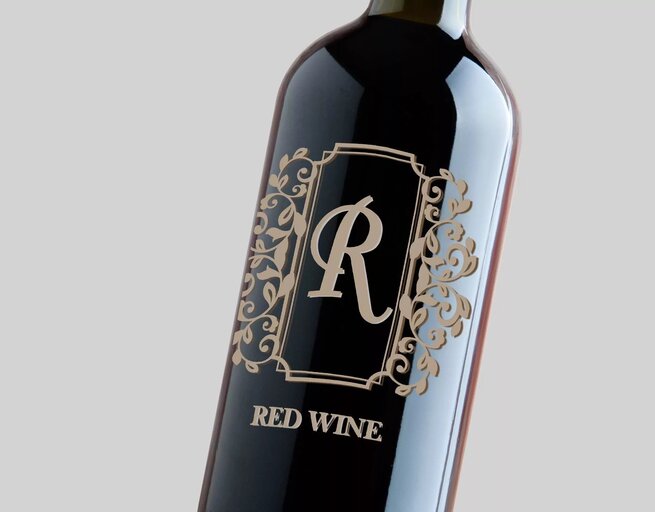 3. Durability for long-lasting labels
Your bottle of wine may go through a long journey before it's enjoyed, so the durability of labels on private label wine are the significant aspect we took into account. With waterproof base material, high-quality printing techniques, strong bond adhesive, our labels are customized and printed to endure.
4. Hassle-free ordering process
Ordering from customany.com is a straightforward process. We offer over 25 different types of stickers and labels, however, all the product pages have the same user-friendly interface. Just select the shape of the label you want to make, select your desired size, quantity, upload your design to our website, we will instantly get it to work to bring your perfect private label wine into life.
You may want to read: How to order custom stickers from CustomAny.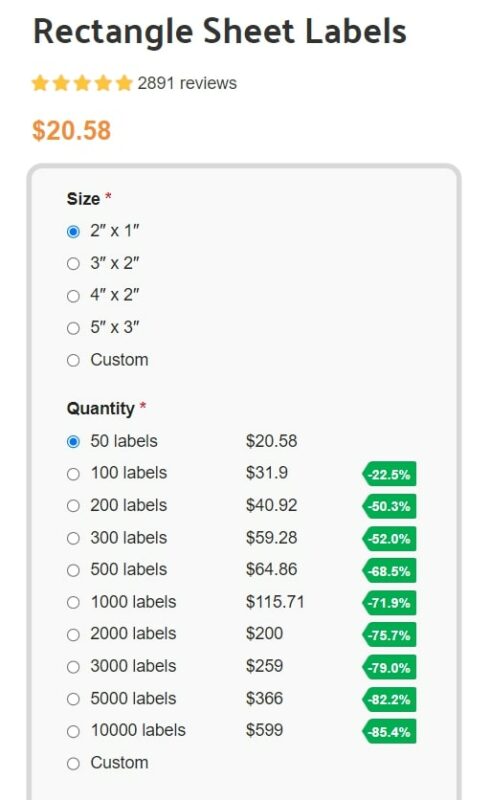 5. Experts in branding through custom labels
Beside offering custom printing service, our CustomAny team consists of experts in branding and design, ready to help you out in any stage of bringing your labels to life. You can explore more in our article about printing and designing for additional ideas and tips, or you can reach out to us at [email protected] for any instant assistance.
Design tips for create wine label
Aside from choosing a reliable printer for printing out your custom labels for private label wine, make sure you have an awesome design.
How to make a wine label? How to start a wine label? Beyond the usual suspects like being consistent to your brand image or using eye-catching elements (everyone knows that), we're here to offer you delicate changes that can bring your design to the next level.
1. First of all, get serious about the size
Before diving into the design, always start with the basics of shape and wine label dimensions. The shape and size of your label depends on the bottles'. Meticulously measure the shape and size of your wine bottle and then come up with the shape and size of the label. A design that fits seamlessly onto the bottle not only looks professional but also avoids any awkward overlaps or misalignments.
2. Readability is key
The most important thing when it comes to product labels is information. So, ensure all the essential details, including wine variety, alcohol content, brand name, etc, are presented in a font and size that is easily readable. You need to remember: if a label is hard to read, the product is often overlooked.
3. Don't forget neck labels
Besides the main label, neck labels are what elevate the entire look of the bottle. Spending extra money to incorporate design elements here to make your private label wine a version of sophistication.
Conclusion
So, whether you are a local business, a retailer, or a restaurant who is looking to offer your target customer with unique wine under your own name, spending time creating custom labels. They are the thing that brings your products distinct identity and give you branding opportunities.
To ensure the labels come in with impeccable appearance and exceptional durability, opt for CustomAny's professional printing services. We always do our best to provide our beloved customers with the best custom stickers and labels.