When it comes to removing stickers from walls, the last thing you want is unsightly marks or damage left behind. Understanding that preserving the paint is of utmost importance, in this article, we will introduce you to 3 ways to remove stickers with 3-no: no cost, no scratches, and no residue.
These methods utilize readily available tools and materials found in your home and prove to be highly effective to remove wall stickers while keeping things intact. So, it's time to dive in!
1. Remove stickers from wall using a flat knife
As wall stickers and decals are very thin sticky pieces, using a flat knife can be an effective method to remove sticker from wall.
This method is ideal for situations where the stickers or decals are relatively large and have been securely adhered to the wall. The flat knife technique works well for vinyl stickers or decals commonly found on walls in a medium size. Also, this method is generally suitable for walls made of durable materials such as painted drywall, wood, or metal. You need to exercise caution when dealing with delicate or porous surfaces like wallpaper or freshly painted walls.
The only tool you need for this technique is just a flat knife to gently lift the sticker without damaging the wall surface.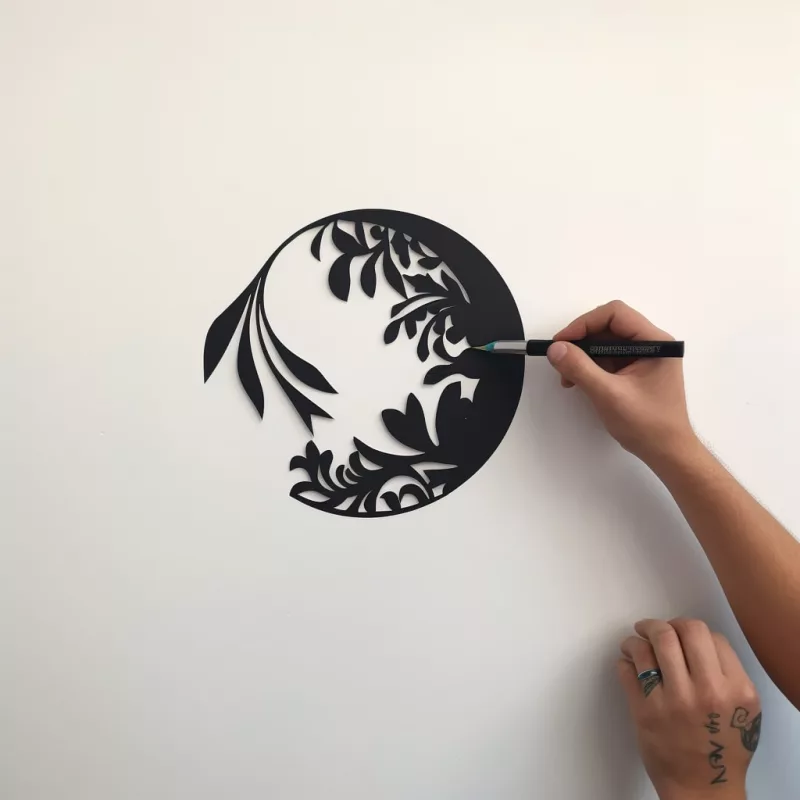 Steps to Remove Stickers:
Prepare: Clear the surrounding space and lay a drop cloth or newspaper on the floor to catch any sticker debris.
Test a small area: Before proceeding, test the flat knife on a small, inconspicuous part of the sticker to ensure it doesn't damage the wall or leave visible marks.
Start at a corner: Insert the edge of the flat knife under one corner of the sticker, applying gentle pressure to lift it away from the wall. Avoid using excessive force to prevent wall damage.
Work slowly and steadily: Gradually move the knife along the sticker, using a peeling motion to lift the adhesive from the wall. Take your time to prevent any tearing or residue left behind.
Clean the wall: Once the sticker is removed, clean the wall surface using mild soap and water or a gentle adhesive remover to eliminate any remaining residue.
It's essential to be cautious while using the flat knife to avoid gouging or scratching the wall surface. We recommend applying even pressure and taking breaks if necessary.
However, if your wall stickers or decals are too stubborn to be removed by a flat knife, give the next technique a try.
2. Remove stickers from wall using a hair dryer
"How to get wall stickers off? how to get stickers off wall without peeling paint?" are the common questions. Removing more stubborn stickers from walls can be accomplished using heat technique: a hair dryer.
The hair dryer technique works well for most types of wall stickers or decals like vinyl, paper, or plastic. This method is suitable for stickers or decals that are relatively large or firmly stuck. This method is generally safe to use on most walls, including painted drywall, smooth plaster, or tile surfaces.
To begin, ensure you have a hair dryer with adjustable heat settings to avoid overheating or damaging the walls. Then, there are steps to remove stickers from wall using a hair dryer:
Prepare the area: Clear the sticker area and the space around.
Test the heat: Turn the hair dryer on, using the lightest level and on a small part of the sticker to check the sticker adhesive.
Apply heat to the sticker: Set the hair dryer to a more suitable heat level and hold it several inches away from the sticker. Direct the hot air toward the edges or corners of the sticker to warm the adhesive.
Peel the sticker: Once the adhesive has been warmed, use your fingers or a plastic scraper to gently lift the edges of the sticker. Slowly peel it off the wall, applying more heat if necessary to loosen stubborn areas.
Clean the wall: After removing the sticker, clean the remaining residue just like the first method.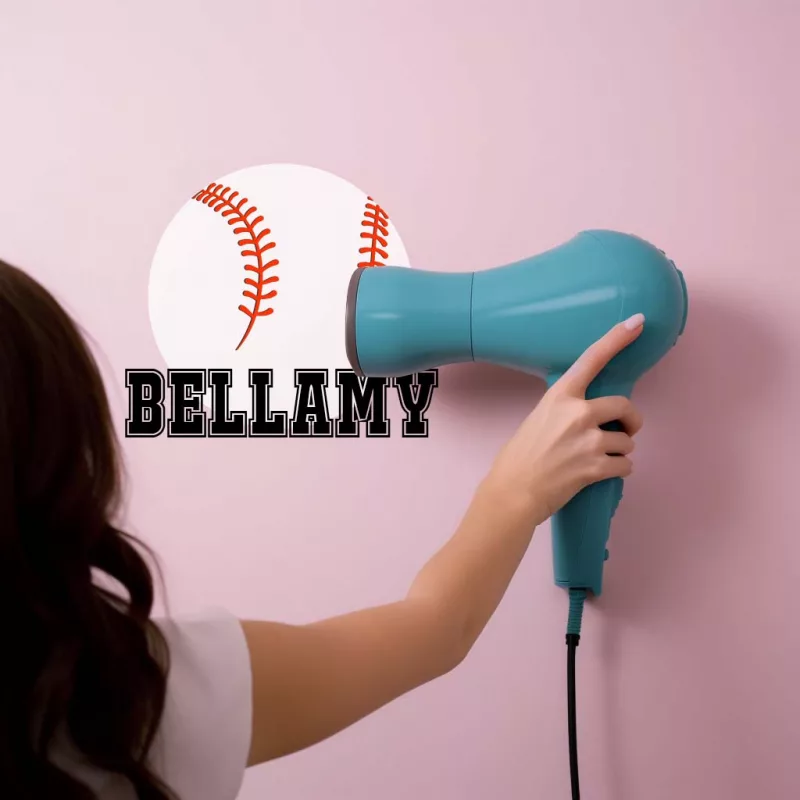 Note:
In this method, although the heat from the hair dryer has made the wall stickers or decals easier to peel off than the previous method, you still have to be careful to peel them off slowly to avoid causing the paint to peel off on the wall. Besides, you should maintain a safe distance between the hair dryer and the wall to prevent overheating or scorching the surface.
3. Remove stickers from wall using an iron
Also, as a heat-based method, you can attempt to remove stickers from wall using an iron.
This method is best suited for walls with more robust surfaces, such as painted drywall or smooth plaster. It provides direct and concentrated heat, which is effective for stickers with stronger adhesive bonds.
To remove stickers from wall using an iron, make sure that you have an iron with adjustable heat settings and a steam function for optimal results. Besides, you can use a clean cloth or towel as a protective barrier between the iron and the sticker.
In general, the steps in this method are similar to those of a hair dryer. Remember that when dampening the cloth or towel over the sticker, ensuring a complete coverage.
First, gently press the heated iron onto the cloth/towel-covered sticker. Move the iron in circular motions for approximately 10-15 seconds to warm the adhesive.
After applying heat, remove the iron and immediately peel off the sticker using your fingers or a plastic scraper. Start from one edge and slowly lift it away from the wall.
Finally, clean the wall surface using mild soap and water or a gentle adhesive remover to remove remaining residue.
In case the sticker does not peel off easily, repeat the process, applying more heat as necessary. You can also combines the heat method with a flat blade to make the sticker removal process easier.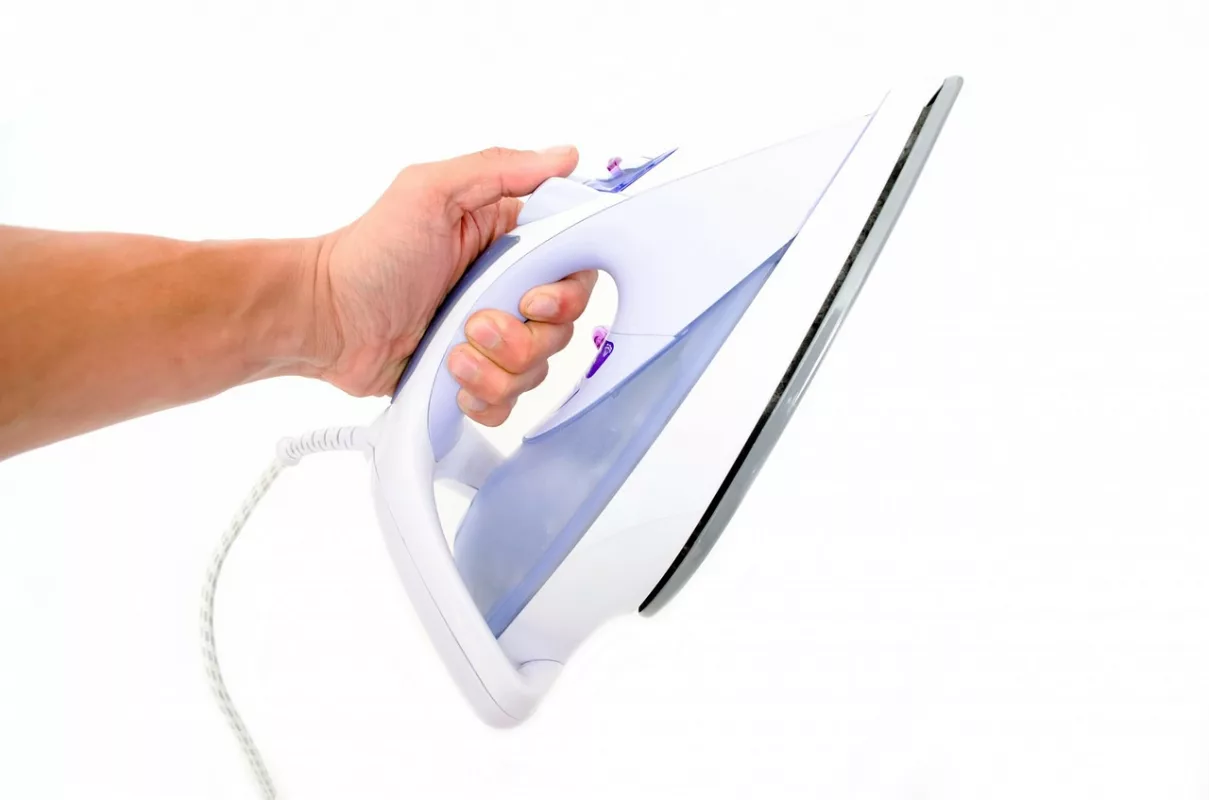 Tips for choosing and using stickers/decals on walls
In fact, the process of removing stickers from walls greatly depends on how we choose and use them in the first place. With that in mind, to ensure a smooth removal process (no matter which technique you choose), it's essential to consider a few tips.
Opt for high-quality wall stickers/decals, such as products from our website, made of durable materials that won't leave residue upon removal. You'll never have to wonder "do wall decals damage paint?"
Ensure the stickers/decals are suitable for the wall surface, such as painted drywall, smooth plaster, or tiles.
Prepare the wall surface by cleaning it thoroughly before applying stickers. Remove any dust, dirt, or grease for better adhesion.
Lastly, before fully applying the sticker, test it on a small inconspicuous area to ensure it adheres well and can be easily removed without causing damage.
These tips will give you a different experience when decorating walls with stickers enhancing the aesthetics of your space while ensuring an easier removal process when desired.
Conclusion
Removing stickers from walls without damaging the paint is a task that requires careful consideration and the right techniques. By following the methods outlined in our article, you will absolutely remove stickers from your walls with ease.
After that, if you're in need of new stickers to re-decorate your walls, look no further than our website. We offer a wide range of high-quality, durable wall stickers and decals that are designed to adhere well to various surfaces and leave no residue upon removal. Whether you're looking for word stickers for walls, themed baby name wall decals or office logo wall stickers, it's sure that our collection has something for everyone. You can access our website here to explore now, or share this article to easily find it again when needed.