Decorating a nursery room is an exciting and joyous task for parents who are waiting to meet their newborns. Most of them would choose the easiest and most affordable ways – using nursery wall decals. Not only do they add a touch of personality to the room, but they are also practical and easy to apply. In 2023, it's time to explore the hottest trends in nursery wall decals. In this article, we will take a closer look at what's hot and what's not for this year, as well as answer some frequently asked questions about nursery wall decals.
Why should you use nursery wall decals for decorating
Wall decals are a practical and affordable way to decorate a nursery. From easy application to versatility in design, nursery wall decals offer a multitude of benefits that make them a popular choice among parents. These are six reasons why you should use wall decals for a nursery room.
Easy to apply
Nursery wall decals are very easy to apply, requiring no special tools or expertise. They can be easily removed and repositioned if needed, making them a great option for those who like to change things up frequently.
Affordable
Wall decals are generally more affordable (they cost a few dollars) than other types of wall decor, such as wallpaper or murals. They are a great option for those who want to decorate their nursery on a budget.
Customizable
Nursery wall decals come in a wide range of designs, colors, and sizes, and can be customized to suit your specific preferences. You can choose from a variety of themes, such as cute animals, wild and adventurous nature, or family quotes, and even create your own custom designs for your babies.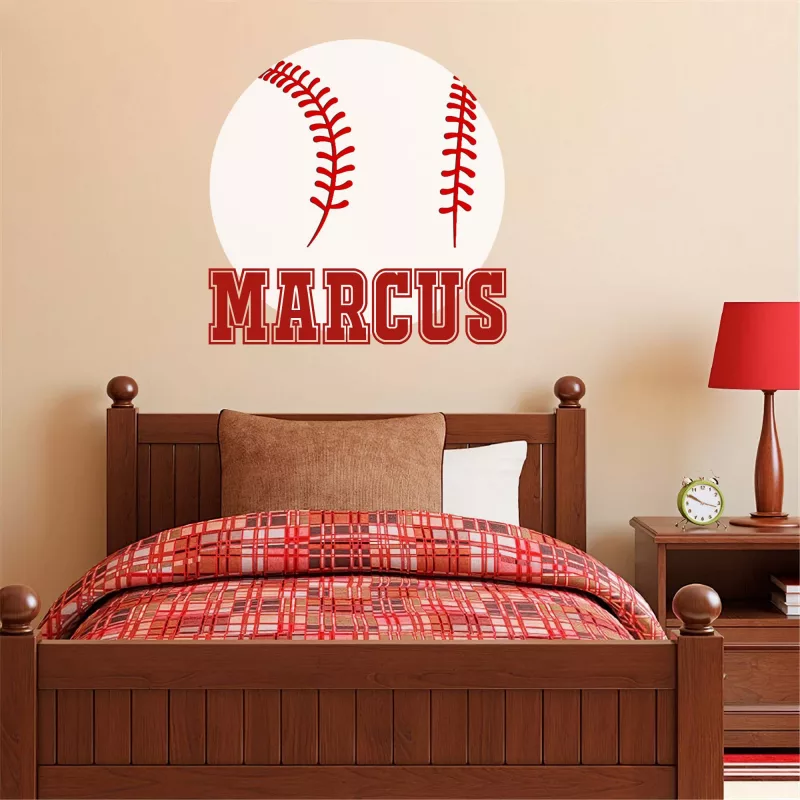 Non-permanent
Wall decals are a non-permanent option for decorating a nursery. Unlike a painted nursery wall, they do not require any permanent changes to the walls of the room. You can easily change the wall decal when your children are a older or when you want to change the purpose of the nursery room.
Safe
Nursery wall decals from our website do not contain harmful chemicals or VOCs, making them a great option for those concerned about indoor air quality. They are made from non-toxic vinyl materials, and are safe for use in a nursery or child's room.
Versatile
Nursery room decals can be used in a variety of ways to decorate a nursery room. They can be used to create an accent wall, to highlight specific design elements of the room, or to add a touch of whimsy to the space. These custom stickers for babies rooms can even be used to label items in the room, such as toy bins or drawers.
Nursery Wall Decals Trends for 2023
If you are in the process of decorating your baby's nursery, we highly recommend you look for the latest trends in nursery wall decals. We'll explore the hottest nursery wall decals trends for 2023, as well as what to avoid to ensure your baby's room is both stylish and functional.
What's Hot
1. Bold colors and graphic shapes
One of the hottest trends for nursery wall decals in 2023 is the use of bright and bold colors, paired with graphic shapes. Think mustard yellow, emerald green, and deep navy blue, combined with abstract geometric designs. These types of decals can add a playful and modern touch to your baby's room.
2. Nature-inspired designs
Nature-inspired designs are always popular for nurseries, but in 2023, we expect to see even more of them. From cute woodland creatures like foxes and owls to delicate floral patterns, there are so many options for bringing the outdoors inside with nursery wall decals. Look for decals with realistic textures and details, like tree bark or flower petals.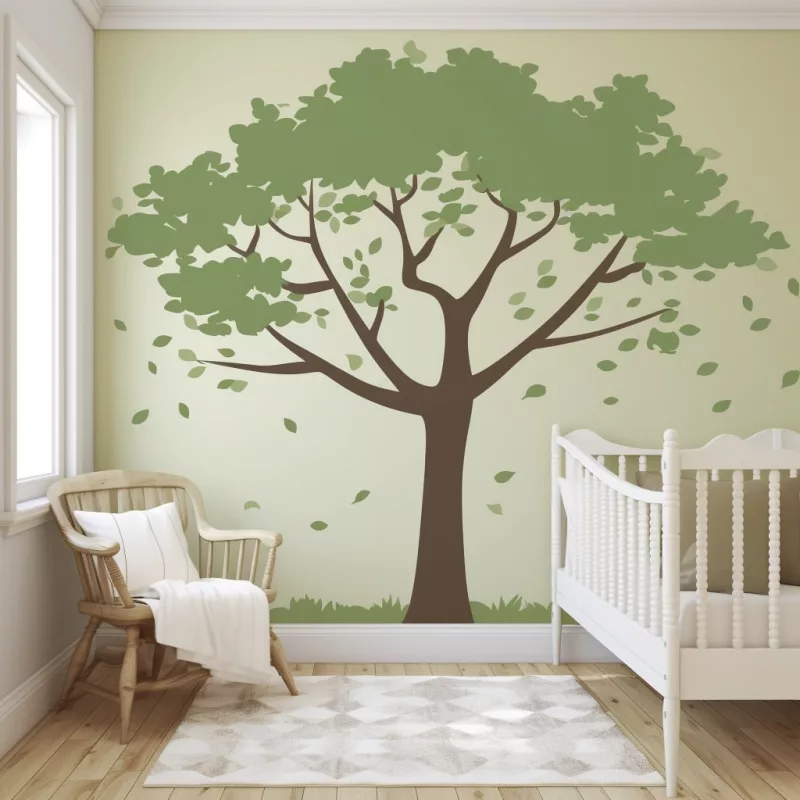 3. Personalized decals
Personalized nursery wall decals have been popular for a few years now, and we don't see this trend slowing down anytime soon. Consider getting a decal with your baby's name, birthdate, or a special quote that holds meaning for your family. These types of decals can make your baby's room feel more personalized and unique.
4. Metallic Accents
Another trend that we expect to see more of in 2023 is the use of metallic accents in wall decals. Think gold, silver, or copper details, which can add a touch of glamor and sophistication to your baby's room. Look for decals with metallic lettering or designs, or consider adding metallic accents to a graphic shape or animal decal.
What's Not
1. Cliché themes
While some nursery themes like safari animals or princesses never go out of style, some can feel overdone or cliché. For example, avoid using generic decals that say "dream big" or "be brave" if you want a more unique look. Instead, opt for nursery wall decals with more specific designs or quotes that reflect your family's interests and values.
2. Gendered baby room decals
In 2023, we expect to see a shift away from traditional gendered decor for nurseries. This means avoiding pink and blue color schemes or decals with gendered images like princesses or trucks. Instead, consider using more gender-neutral colors like green, yellow, or gray, and look for decals with designs that can be enjoyed by any child, regardless of their gender.
Nursery wall decals FAQs
While wall decals are an easy and affordable way to decorate a nursery, many parents still have questions about their use. Some of the most frequently asked questions about nursery wall decals and their answers are all here.
1. Are baby room wall decals safe to use in a nursery room?
Yes, wall decals are generally safe to use in a nursery room as long as they are made from non-toxic materials. When to decorate nursery, be sure to read the product label carefully before purchasing and follow the manufacturer's instructions for installation and removal.
2. How do I choose the right size of wall decals for nursery?
The size of the wall decal will depend on the size of your wall and the design you want to create. Measure the wall space where you plan to put the decal and consider the proportions of the design. We recommend using masking tape or a paper template to visualize the size and placement of the decal before applying it to the wall.
3. Can I remove nursery wall decals without damaging the wall or leaving behind residue?
Yes, wall decals are designed to be easily removable without damaging the wall or leaving any residue. However, if the decal has been on the wall for an extended period or if the wall is textured, removal may require more effort and could potentially damage the wall.
4. How do I apply a wall decal to the wall? Is it easy to do?
Nursery wall decals are generally easy to apply. First, clean the wall surface thoroughly and let it dry completely. Then, peel the backing off the decal and carefully place it on the wall, smoothing out any bubbles or wrinkles with a squeegee or credit card.
5. Can I use nursery wall decals on textured or painted walls?
Wall decals are designed to work best on smooth surfaces. While they may adhere to some textured or painted walls, the finish and adhesion may not be as smooth or long-lasting.
6. How do I clean wall decals for baby room? Will they come off if I clean them too aggressively?
To clean wall decals, simply wipe them down with a damp cloth or sponge. Avoid using harsh chemicals or abrasive cleaners, as these can damage the decal or cause it to peel off the wall.
7. How long do nursery wall decals last? Will they fade or lose their stickiness over time?
The lifespan of a wall decal will depend on the quality of the decal, the surface it is applied to, and the environmental conditions of the room. WEBSITE's wall decals can last several years and should not fade or lose their stickiness over time.
8. How many wall decals should I use in my nursery?
The number and size of wall decals you use in your nursery will depend on your personal preference and the size of the room. Consider using one large decal as a focal point or several smaller decals to create a cohesive design. Be sure not to overdo it, as too many decals can make the room look cluttered or busy.
9. Can I customize my own wall decal design for my nursery?
Yes, many companies offer custom wall decal designs that allow you to create a unique design for your nursery. At CustomAny, we offer you a wide range of kid's wall decal, such as Baseball Wall Decal, Dinosaur Wall Decal with Custom Name or Personalized Cartoon Minnie Mouse Name Wall Decal.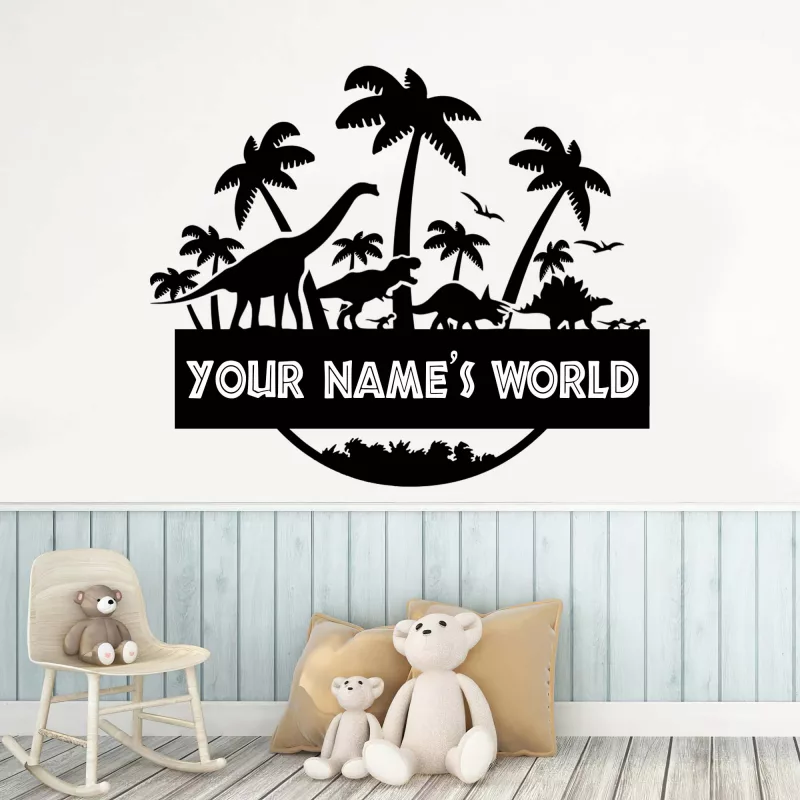 10. Where to order custom nursery wall decal?
Looking to order custom nursery wall decals? Look no further than our website! We offer a wide selection of customizable designs that will add a unique and personal touch to your baby's room. With easy online ordering and quick shipping, you can have your custom nursery wall decals in no time. Shop now and make your nursery dreams a reality!
Conclusion
Nursery wall decals are a fun and practical way to add personality to your baby's room. With the latest trends for 2023, parents can transform their nurseries into a modern and stylish space. Whether you choose bold colors and graphic shapes or nature-inspired designs, wall decals offer endless possibilities for customization. By understanding the benefits of nursery wall decals and answering frequently asked questions, parents can feel confident in their choice to decorate their nursery with wall decals.