When it comes to making stickers, the common debate is on the materials used. Vinyl stickers vs paper stickers – two materials, altogether similar, but basically useful in different ways. Is there a clear winner? Actually, the choice you make depends on what your requirements are. We make a descriptive comparison of the two including their features, differences and where you can use them for their key advantages.
Features of Paper Based Stickers
Printable paper stickers, as mentioned, are made of paper so they are an eco-friendly choice and the least expensive. Custom paper stickers and labels are usually printed and supplied in sheets. Depending on different needs, they can be processed glossy or matte. You can even choose to have them in a permanent or removable adhesive, depending on how you intend to use them. Sticker papers are not only highly cost-effective but also easy to make. You can print them by yourself using a printer (laser or inkjet) and a sticker paper. Then, if you want to create die-cut paper stickers, try a cutting machine or scissors will do.
There are 3 common finishes of paper based stickers:
Uncoated or matte paper stickers – Stickers printed on uncoated paper have a rougher surface compares to those printed on other materials. They are easier to print on and absorb ink, pens or pencils, allowing any writing or note on. Uncoated or matte paper stickers can be used for any business events, studying material or even

food packaging

.
Glossy paper stickers – Custom glossy paper stickers are shinier and sturdier than the type above. Despite of not being waterproof, they can handle light wiping and occasional outdoor exposure without fading. The extra shining effect works well if you are planning to design your sticker with a lot of colors and or make it big graphics.
Fluorescent paper stickers – These eye-catching colored paper stickers give you higher visibility. They are made of glow-in-the-dark paper so they are best used for drawing customers' attention or for important warnings and instructions.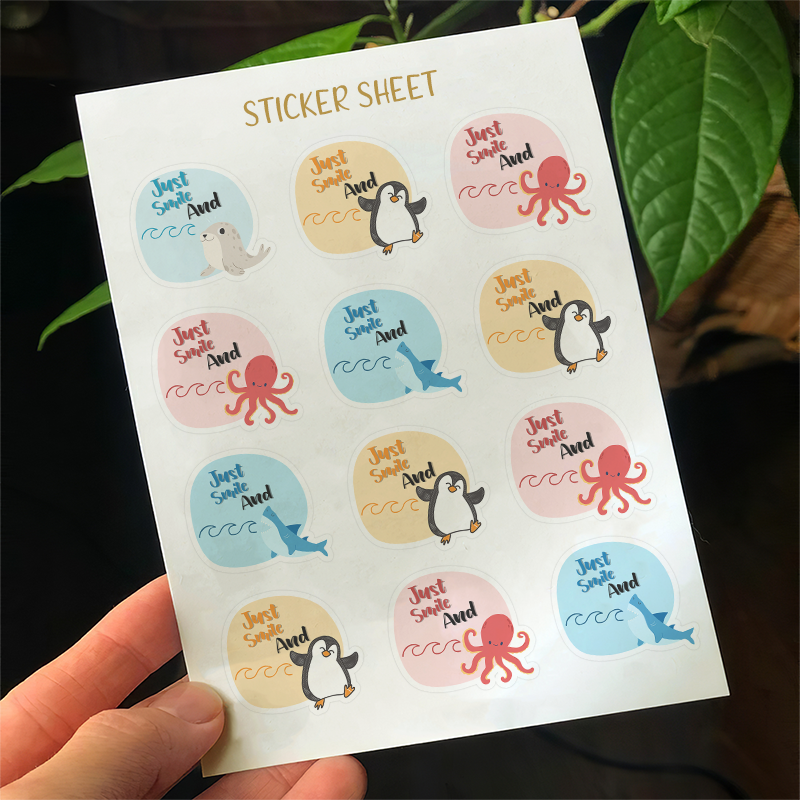 With 3 different outlooks, paper stickers serve many different purposes, such as stamps, product labels, brand logos or decorative gifts for children.
Paper stickers and labels are your best choice if you are on a tight budget, however, the major concern is their vulnerability to the elements like weather, seasonal temperature changes or moisture. Sticker papers are likely to fade and tear under extreme outdoor temperatures or too much sunlight. On the other hand, they are perfect for indoor use and temporary outdoor applications.
Features of Waterproof Vinyl Stickers
What is a vinyl sticker? Custom vinyl stickers are stickers that made of vinyl polymer and methacrylic polymer, which is highly durable and mimics a plastic-like material. In a nutshell, vinyl is much stronger, more durable than paper and cannot be torn off easily. These stickers can be used for both indoor and outdoor because they are waterproof, weather-proof and thus long-lasting. Design options when you use vinyl material are limitless.
How to tell if a sticker is vinyl?
No matter what you have is a matte or glossy one, vinyl stickers always have a slightly more shiny appearance compared to a paper one.
Not like paper based stickers, vinyl stickers are harder to mark on and the design will last longer even if water or oil touches the sticker.
Vinyl stickers are easily peeled off in one try while paper stickers may break apart when peeled.
Vinyl stickers are slightly thicker and usually more 'smooth' to the touch than paper stickers are.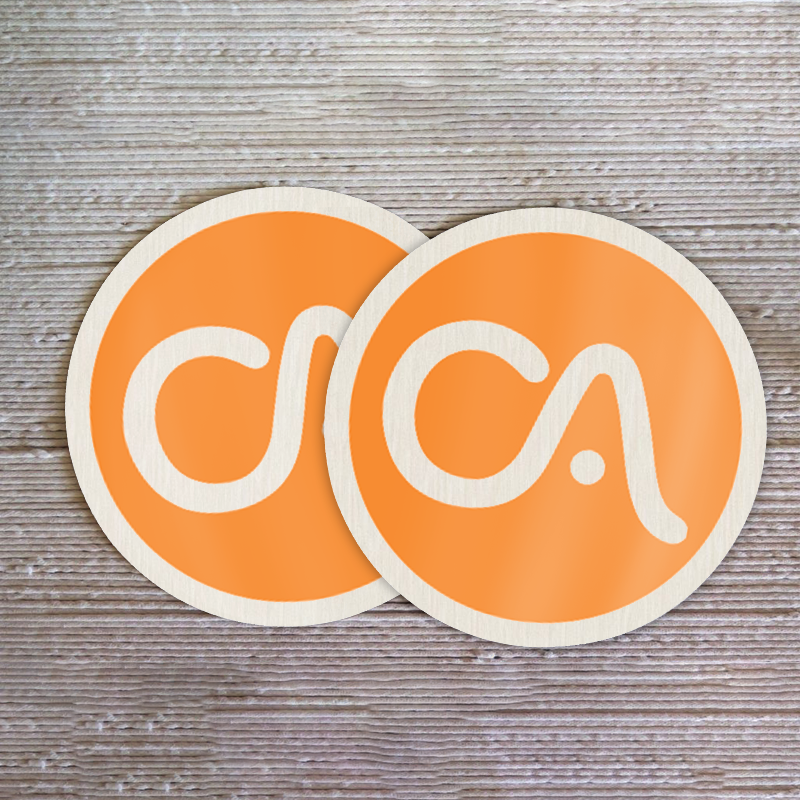 Custom vinyl stickers are available in 3 finishes:
White or solid stickers and labels – Solid vinyl stickers have a white backing and a white extra erea surrounding the design so no light can be transmitted through. They are a nomally used on fridges, plastic or wine bottles, for toiletries or personal care products, and other products that can get wet in the shower or bathroom.
Clear vinyl stickers or labels – Also known as transparent sticky labels, clear stickers have no backing so they grab all the attention to the modern look of your design. Clear vinyl stickers are often applied to glassware, aluminium products or vehicle and restaurant doors.
Metallic vinyl stickers – A trick to make your designs look upper class. You can choose from 2 color: gold or silver metallic vinyl, and from 3 style: classic metallic vinyl, mirrored vinyl or brushed aluminium vinyl. Metallic stickers are usually use for

products logo

, stationery or

invitations

.
If you are after high-class appeal for your brand, choosing vinyl stickers and labels for your products and promotional project will work better than paper stickers. Vinyl stickers promise long-lasting durability, no-fade colour-quality, are waterproof and oil proof that can be used in extremely wet conditions.
Vinyl stickers vs Paper stickers
Eventhough both paper stickers and vinyl stickers add an excellent finished quality to packages, takeout & shipping boxes, bottles, jars, and other product containers, these two have key differences that can make major changes to your project.
| | | |
| --- | --- | --- |
| Features | Paper Stickers | Vinyl Stickers |
| Based material | Thin and low based material. | Laminated, thick material. Pressure-sensitive adhesive. |
| Printing process | Printed quickly at high volume quanitites | Print high quality, full-color graphics. |
| Outcome product | Usually comes in sheets or rolls | Single stickers. Available in variety cuts & styles |
| Weather-proof | Vulnerable to fading, moisture, and seasonal temperatures. | Protected against UV fading, water, oil and weather-proof |
| Costing | Cheaper printing and cutting cost | Higher price |
| Best used for | No laminate – indoor use is advised. | Perfect for outdoor lifestyles and harsh weather situations. |
Paper stickers vs. Vinyl stickers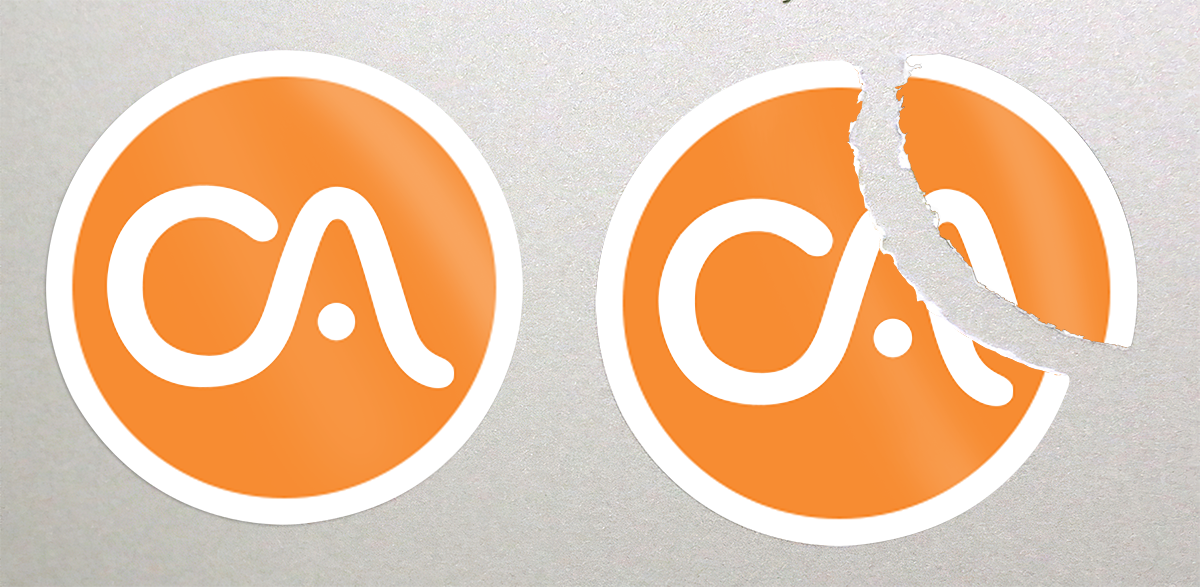 Which is the best – paper or vinyl stickers?
As mentioned above, the choice between paper stickers and vinyl stickers all depends on how you are going to use them.
When it comes to durability, vinyl is the clear winner as they do not fade or get damaged by weather elements such as occasionally sunlight or moisture. If you need a long lasting sticker that can be used outdoors, then vinyl is your best suit. Vinyl stickers have an eye-catching look and a much more smooth feel. They are creatively limitless as you can design them in various shapes, graphics and sizes. Paper stickers on the other hand are thinner and are generally cheaper so choosing them will save your extra bucks. If you need indoor custom stickers and labels to place on packaging, or something that can easily note on, paper stickers are exactly what you are looking for.
In short, there's just no contest at all. Your purpose already tells you which type of sticker materials is the best to use.