When it comes to picking the top sticker cutting machine, there are an overwhelming number of options to consider. Should you buy a model that is compatible with a computer or mobile device or combined with heat press machines to make things like t-shirts, stickers, and even wallpaper?
In this article, we'll show you the finest sticker cutters to use, whether you're a business owner searching for a sticker cutting machine or a hobbyist seeking to have some sticker-cutting fun at home. Let's explore!
What Supplies Do You Need to Print Stickers?
Before you pick the finest sticker cutting machine, you need to make sure that you have the essential equipment to print stickers on your own. They are:
1. Stickers printer
If you're choosing the best sticker maker machine, go with one that can effectively reproduce your artwork.
For sticker printing, there are 2 main types of printers: Inkjet vs Laser printer. Inkjet printers are devices that print by spraying very small droplets of ink onto a sheet of paper. Meanwhile, laser printers are devices that use heat to fuse toner powder onto paper.
Check out our post What is the best printer for stickers? Top 5 in 2023 (Voted by experts) if you need help in selecting the best options.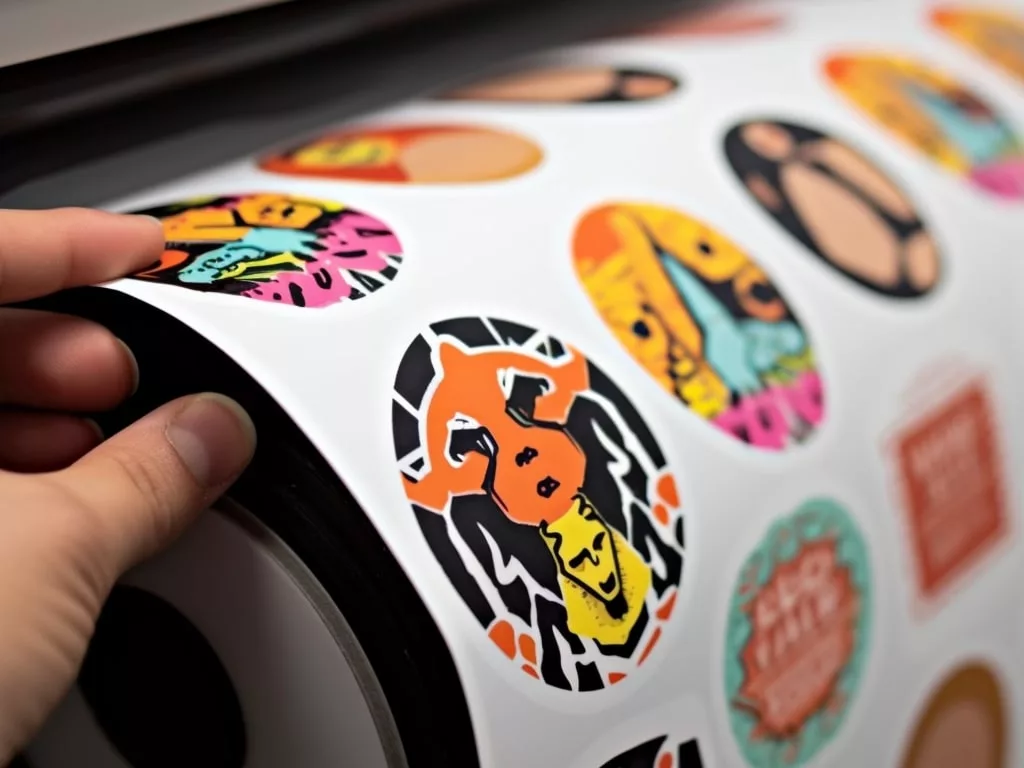 2. Sticker Paper
Sticker paper is a kind of paper with an adhesive covering on one side. Sticker paper comes in many finishes, textures, colors, and transparency levels. Compare these sticker sheets' ink retention, cost efficiency, and durability to determine which one is ideal for your needs.
For more information, please refer to our post on previous blog Best types of printable vinyl for inkjet printers.
3. A Cutting Machine
A sticker cutting machine is a device that is capable of cutting numerous materials, including paper, vinyl, BOPP, leather, and many more. It also allows you to make stickers in various sizes and shapes from a variety of sticker papers, with patterns and pictures of your own choosing. Because numerous products are available, finding out what cutting machine is the most suitable for your needs is challenging. So, in the next part, we recommend you some of the most crucial factors to evaluate and make the right decision.
Factors to consider when choosing a sticker cutting machine
When searching for a low-cost sticker cutting machine, you shouldn't settle for low-quality vinyl cutters just because they're within your price range. Here are certain factors that you should evaluate before making a purchase. They are also criteria for us to pick out our top 3 outstanding products in the next section.
1. Cutting speed and power
You will want to invest in a top-tier sticker cutting machine that is both powerful and efficient. Inches per second (IPS) is the standard for measuring a cutter's efficiency. The quicker the cutting speed of the machine, the more effective it will be. Also, the more power a machine has, the more robust and sturdy materials it can slice through. Pick a machine with adequate power for cutting through the materials you want to employ.
2. Cutting size
You should also think about the dimension of the print paper you want to use. If you want to use a sticker cutting machine that accepts flat media, you'll need to measure the size of your sheet to make sure it fits. The cutting size of a machine is often expressed in inches.
3. Accuracy
In order to cut stickers precisely without wasting any of your time, money, or supplies, you will need a sticker cutting machine that has high accuracy. Besides, if you want to be able to work on projects with a high level of detail, a cutter with high tracking accuracy is a must.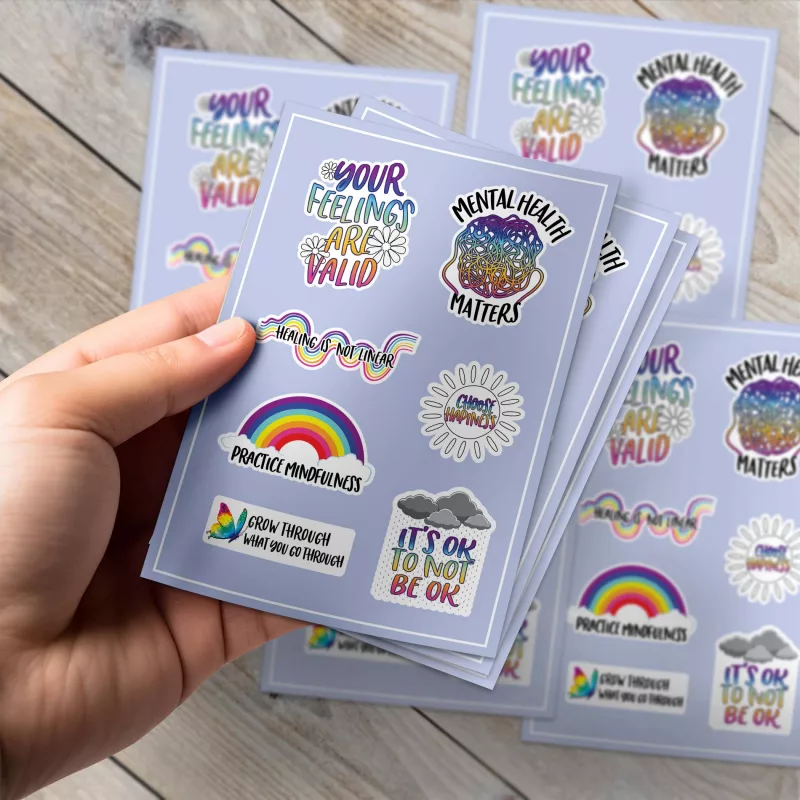 4. Durability
We all want to spend money on a high-quality sticker cutting machine that would last longer than a few times. This necessitates that only premium components be used in the construction of the cutter. In addition, choose a machine from a reliable manufacturer and look for a sticker cutting machine with a guarantee attached.
5. Connectivity and software compatibility
You must choose between a wireless setup and a hardwired one. The most popular choice is a Bluetooth receiver. You can use them to link the cutter to online design tools, cloud-based storage, or online design marketplaces.
On the other hand, if you just plan on using your sticker maker in one location, a device with a wired connection is your best option.
6. Cost
When deciding whether or not to purchase a cutting sticker machine, the most important factor is usually the price. The price of a more advanced type of cutter, which can cut as well as sketch, will be greater than that of a basic cutter.
However, the typical price range is $100 to $1,000. So, depending on your budget, choose the most suitable one.
3 Best Sticker Cutting Machine for tight budget
After knowing some most important considerations to pick out the best sticker cutting machine, below are our top 3 recommended products. We make this list based on the comparison of 4 factors: outstanding features, pros, cons, and price.
| | | | |
| --- | --- | --- | --- |
| | Cricut Maker 3 | Silhouette CAMEO 4 | Cricut Explore Air 2 |
| Outstanding features | Cuts over 300 materialsBluetooth connection is availableSmart material compatibility | Bluetooth connectivityCutting is quite easy thanks to the touch panelA tool detector that works with sensor technology | More than 100,000 fonts and images are availableWireless connectivity |
| Price | $399 | $300 | $165-$250 |
| Pros | Laser and blade cutter includedEasy-to-use designThere are 50 pre-made projects and 4 colors availableFree SVG importingClean and smart design | Backlit touch panelCompatible with Silhouette StudioIntegrated crosscutters | It works with 100 different materialsLightweightIncluded is a fast mode (2x fast mode for cutting)Double tool holder |
| Cons | Expensive | Quite expensiveNot for beginners | Works only with Cricut software |
Top 3 Sticker Cutting Machines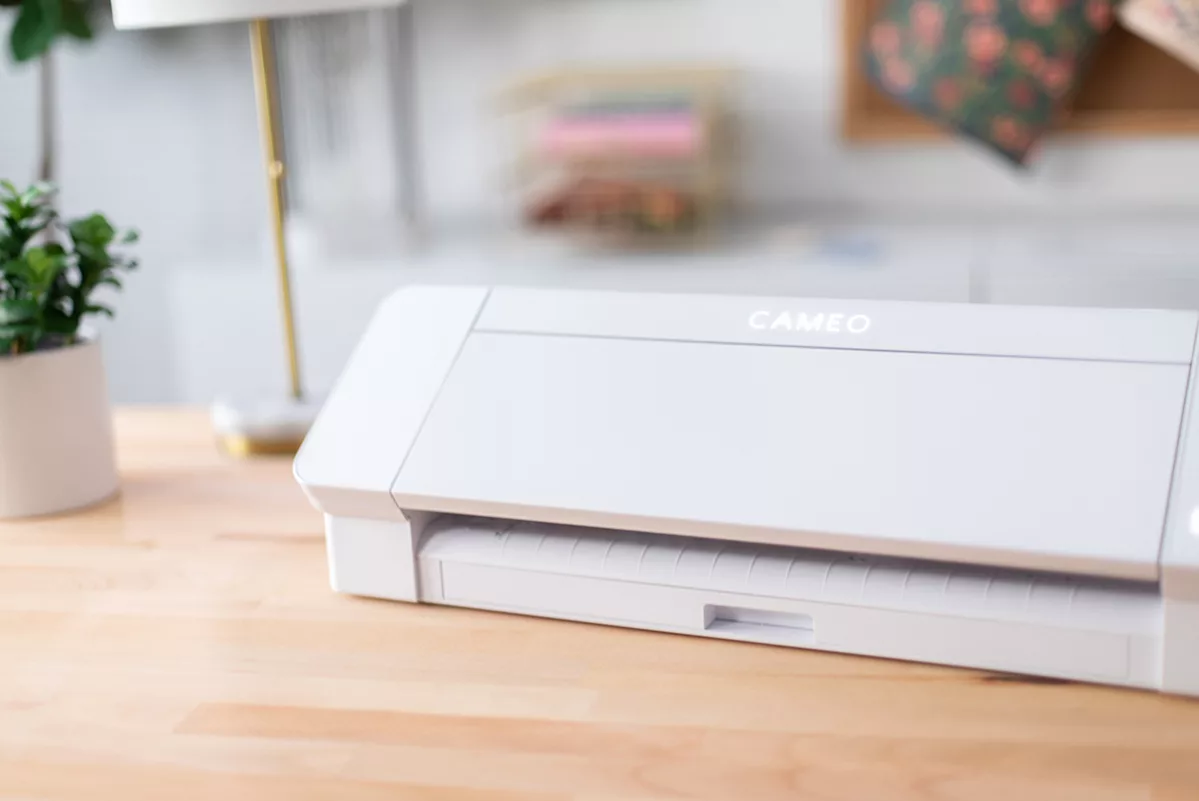 Using our purchasing recommendations, we settled on the aforementioned top 3 sticker cutting machines with a quick summary of their best features. With this information, we are sure that now you can confidently weigh the advantages and disadvantages of each device and choose the one that best meets your needs.
Conclusion
To summarize, each type of sticker cutter offers the most effective options within their respective categories. You should locate what you're looking for by selecting one category from among those that suit your requirements. We are hopeful that our shopping advice and top recommendations will be of assistance to you in finding the finest sticker cutting machine.