Transfer stickers are made of vinyl cutouts, some artwork specifications must be met. Learning what is a transfer sticker and how to use it can make the processing of your stickers much faster and easier. So, what is a transfer sticker? We'll answer this and other important questions about transfer stickers in the coming minutes. Here we go…
What are transfer stickers?
What is a transfer sticker? Transfer sticker is a sticker with numerous individual pieces that must remain together when "transferred" onto the surface.
Custom sticker transfer, also known as transfer decal, this type of sticker will have 3 layers:
The first is the non-glued base underneath. The bottom layer is made of paper and serves as the backing of the sticker.
The second layer is the sticker layer which is made of high-quality vinyl. This layer is printed sharp or precisely machine-cut and has glue on the back. We can print oil ink on a milky white sticker background or cut by machine from a plain white decal roll with this type of transfer stickers. Furthermore, this sticker layer is laminated with a protective film to ensure double the water resistance and color fastness in the event of a collision compared to normal stickers.
Finally, the "Shaping Transfer" layer to help protect and shape the graphic. This is a clear piece of plastic with little glue to hold the figure parts in place. Also known as transfer tape, this layer keeps the individual components of your sticker design from moving once you've removed it from the paper backing.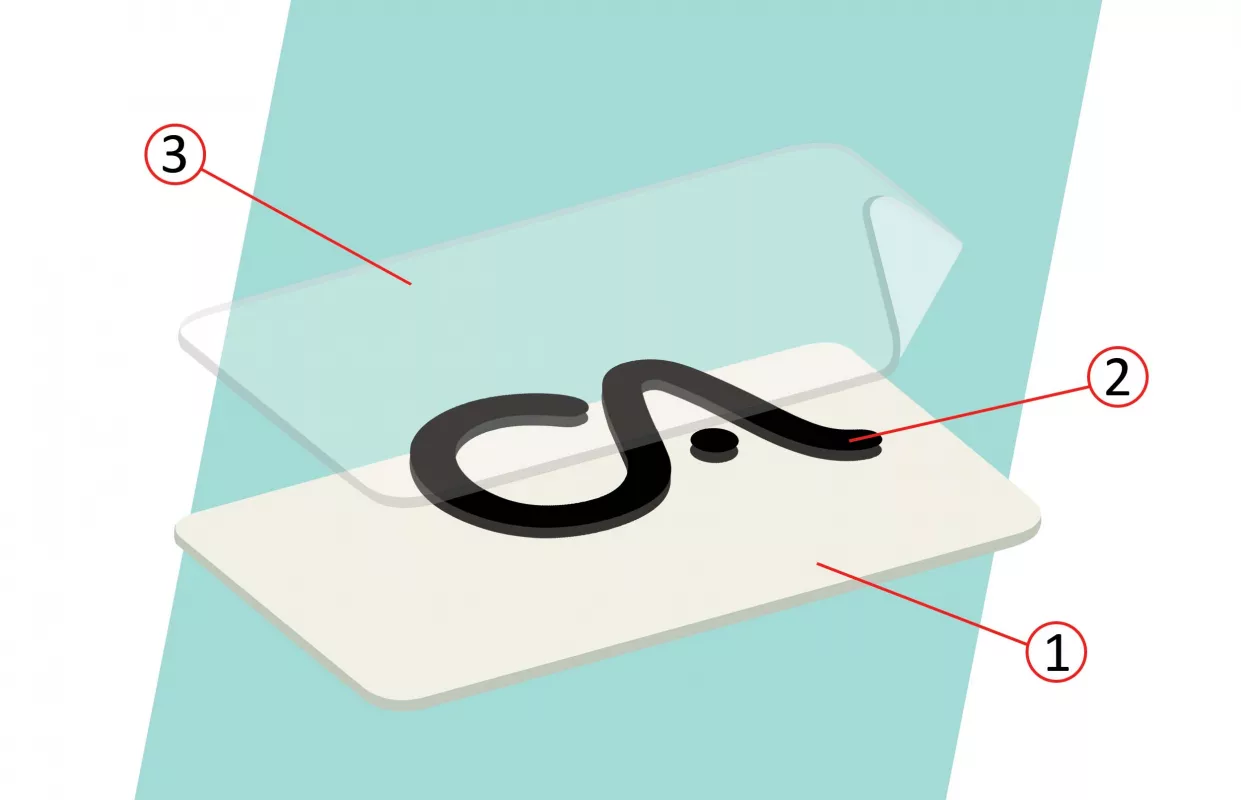 Because of their unique layer structure, transfer stickers have distinctive features compared to normal ones. Due to the cut to the shape, detailed designs that are too small are difficult to do. The minimum size that we recommend for this type of stickers are 3" by 3". Visually, transfer stickers and clear stickers seem to give nearly the same results, but stransfer stickers, with slightly higher price, produce greater aesthetic effect. As they are cut from vinyl, resulting in really deep and uniform colors, transfer stickers allow us to see the background and create a beautiful, minimalist look. Additionally, with the transfer tape, we can efficiently paste stickers with many details in the right position that it requires.
How is a transfer sticker made?
As mentioned, the transfer stickers are made up of three layers of material. The bottom layer is the paper backing of the sticker, the second layer is the vinyl sticker, and the top layer is the transfer tape that holds the individual components of your sticker design in place once you've removed the paper backing. To be these three parts, the following steps must be taken:
The sticker layer is cut from a single piece of white or black vinyl according to your design.
Remove the excess (the bit of your design that you don't want), leaving the paper backing and the sticker part to create a beautiful, vivid design.
Then apply transfer tape on top to cover the sticker and paper backing surface. Use a card, ruler or hard object to help remove bubbles then you have a finished sticker ready to be transfered.
What to put into a transfer sticker?
Except for large stickers that are difficult to stick, designs suitable for transfer stickers usually include text and stickers with separate details. When creating your design, experiment with different options to see what transfer sticker paper works best for your needs. If your lettering is too small to be made into a transfer sticker, simplify some of your shapes or increase the size of the lettering. Typical uses of transfer stickers are glass stickers, window stickers, vinyl lettering, name stickers, bike frame stickers, laptop stickers,…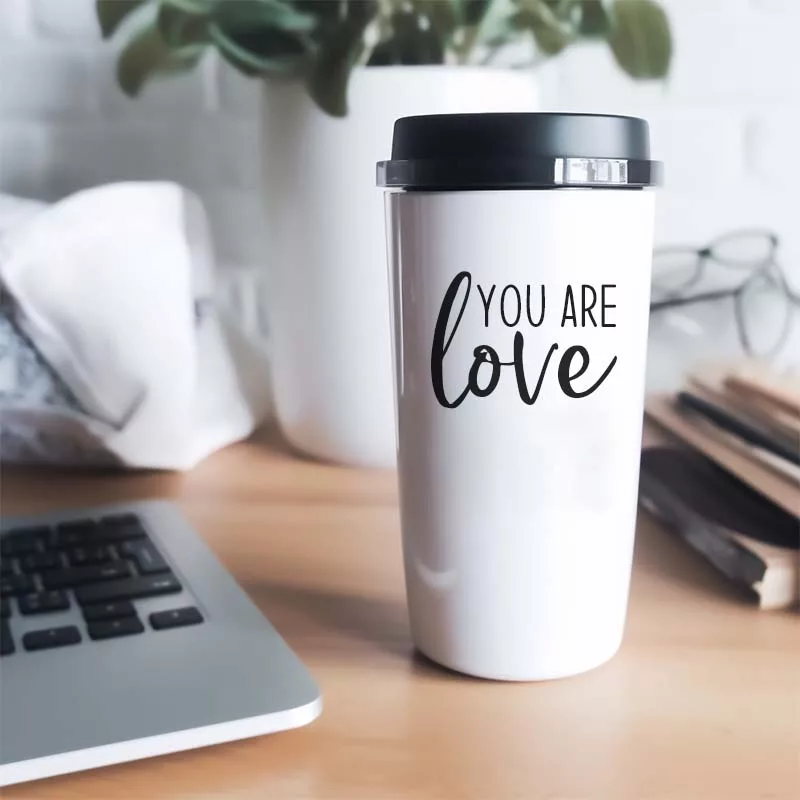 What can you use transfer stickers for?
Transfer stickers are images and/or text that have been cut into shape and have a sticky back. You can have professional-looking custom stickers made.
These are great for organizing your home, bridesmaid gifts, birthday presents, and so on. The transfer stickers can also be used to decorate gift boxes, glasses, mugs, notebooks, and other items. Besides that, the application and function of transfer stickers is to decorate helmets, laptops, bicycles, motorcycles, refrigerators, wardrobes, suitcases, computers, laptops, glasses, water cups, glass doors,… Because of their strong adhesive, transfer stickers tend to last longer when applied. This also makes them far more suitable for outdoor use.
Furthermore, we can use heat transfer stickers to print stickers on shirts, such as words, funny images, and so on.
How to transfer a transfer sticker to the surface?
The transfer sticker is held together by a special tape that allows you to transfer it to your laptop, car, window, or other surface. To do this, here's how to transfer the transfer sticker onto the surface:
Make sure the surface you're applying the transfer sticker to is clean and dry. Thoroughly clean the area to be labeled, with alcohol or soap and water. Glass cleaner should not be used because it will leave a residue that will prevent the sticker from adhering properly.
To apply a transfer sticker, slowly peel it away from the paper backing. Holding a corner of the transfer tape, peel the tape and the sticker layer away from the backing layer. If the sticker remains on the backing, gradually replace the transfer tape and rub it with a squeegee or credit card again.
Next, place the transfer sticker with the transfer tape layer still on it on your desired surface and apply pressure with your fingers across the face of the sticker to ensure it adheres firmly. Before removing the transfer tape, use a credit card to reinforce the adhesion.
Remove the transfer tape slowly to avoid peeling the sticker up with it.
To be safe, allow the design to dry before peeling away the transfer tape. Also, peeling away at a 180-degree angle makes the tape easier to remove.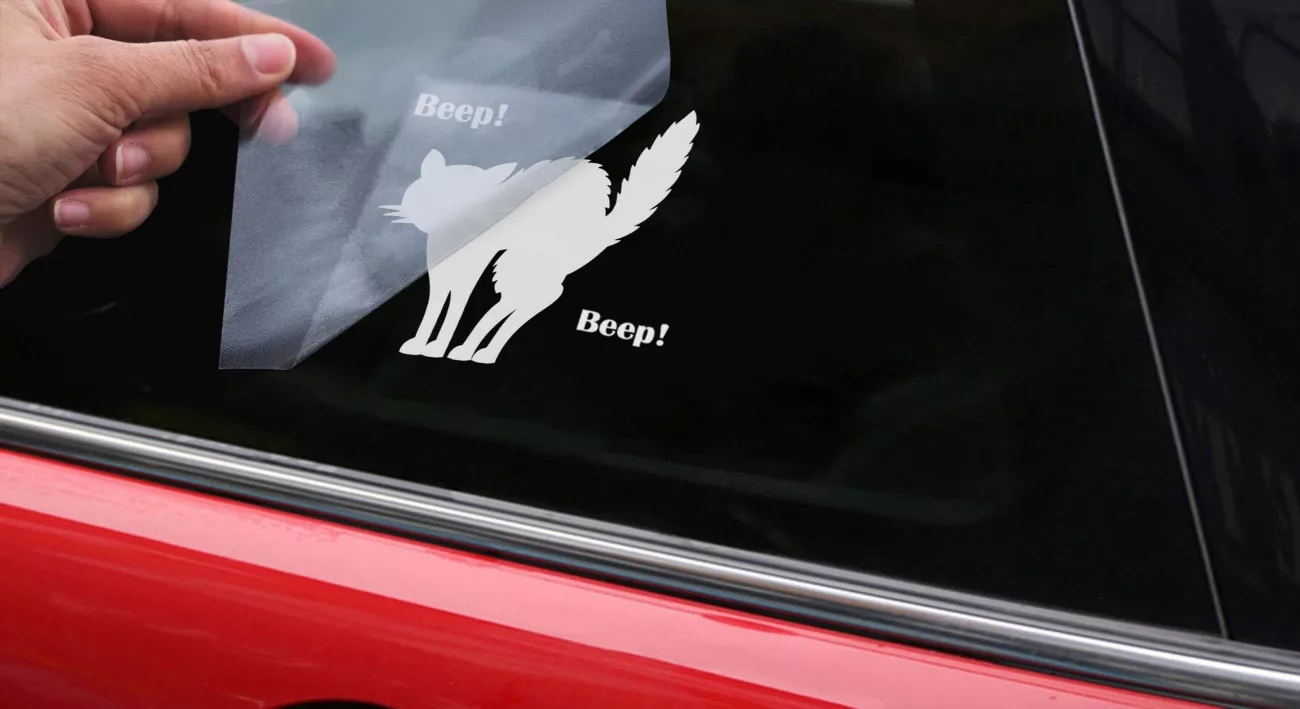 Closing thoughts
In short, transfer stickers are perfect choice for nice appearance designs. As they are cut directly into the graphics, has no background shape and bring all of the design elements together to ensure precise placement, transfer stickers are great for logos, names, and complex designs. Made of high-quality vinyl, they are waterproof and weather resistant, which makes them suitable to be used for both indoor and outdoor applications. If you are planning for some custom transfer stickers, just access to our website. We at CustomAny are so proud to offer you transfer stickers in any shape and size that you can imagine at a favorable price.