What to put in Advent Calendar for kids?
What to put in Advent Calendar for friends?
What to put in Advent Calendar for girlfriend or boyfriend?
You definitely ask yourself or search for those questions. But have you ever considered what to put in Advent Calendar for yourself?
Christmas is the season of giving so you want to show your love and care to your family and friends through surprising advent calendars. But you usually forget the one that is most close to you – You. This year, how about saving a little care for yourself amidst all the holiday hustle and bustle?
With that thought in mind, CustomAny team did our best to round up 15 creative and meaningful ideas to fill your Advent calendar. These small advent calendar gifts can nurture your body, mind, and spirit throughout this festive season.
So, what else to wait for? Let's get started!
What to put in Advent Calendar for Personalized Treats
It's no better time for a little treat for yourself than Christmas. So, brainstorming what to put in the Advent calendar with some little things that nurtures yourself during the holiday season.
1. Favorite snacks
Putting your favorite snacks in each compartment of your Advent calendar is a delightful way to treat yourself. Consider sweet delights such as:
Chocolates bars
Hazelnuts, almonds, walnuts, etc.
Mini bags of popcorn
Baked cookies
Dried fruits
Mini cheese selections
A variety of flavored chips
Some mini packs of crackers
You can either add a pack of those delicious snacks to all of your days, or you can put each type of snack in your calendar for each day. Your favorite snack is what to put in Advent calendar to offer yourself a tasty treat throughout the holiday season.
2. Moisturizing items
Winter weather can be harsh on your skin, so skin care products items are what to put in Advent calendar to offer self-care to yourself this season. Consider a lip balm set with various flavors or a face mask set of moisturizing. These selfcare kits are perfect for keeping yourself fresh and pampering during the holiday season.
3. Small luxuries
Treat yourself with some compact but luxurious items. But what to put in advent calendar for a luxurious treat? Opt for some mini perfume bottles, a set of tinkling jewelry or satin sleepwears. These tiny gifts for advent calendar, fit perfectly into small compartments, bring moments of delight and sophistication to your holiday season.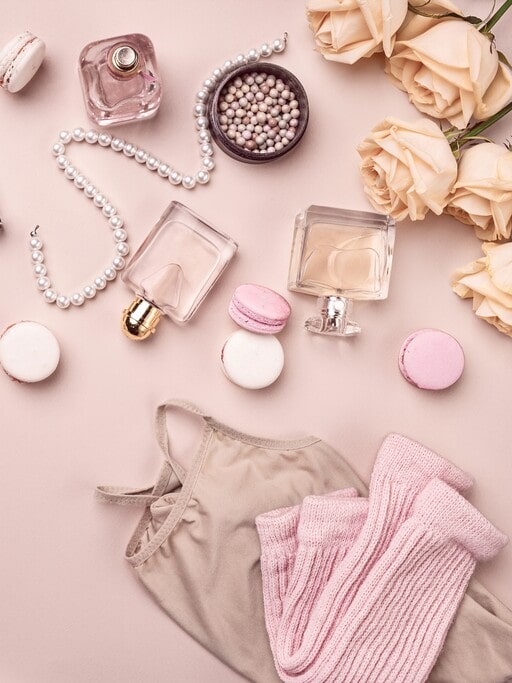 What to put in Advent Calendar for Relaxation
Christmas comes, the year ends, it's time for you to relax. Take advantage of the advent calendar, set aside for yourself a time for self-care and tranquility. So, what to put in advent calendar for a relaxation experience? Here's the ideas:
4. Scented candles set
Nothing can bring you more relaxed feelings than a set of scented candles. With a different scent each day, a candle advent calendar will fill your room with a peaceful atmosphere during the hectic holiday season.
5. Bath bombs set
What do you put in an advent calendar for yourself? A bath bomb set.
This idea allows you to pamper yourself daily by bringing you a warm bath infused with delightful scents and nourishing ingredients to unwind. Choose bath bombs in different colors and fragrance, so each of them provides you an opportunity to discover a quite different world of relaxation.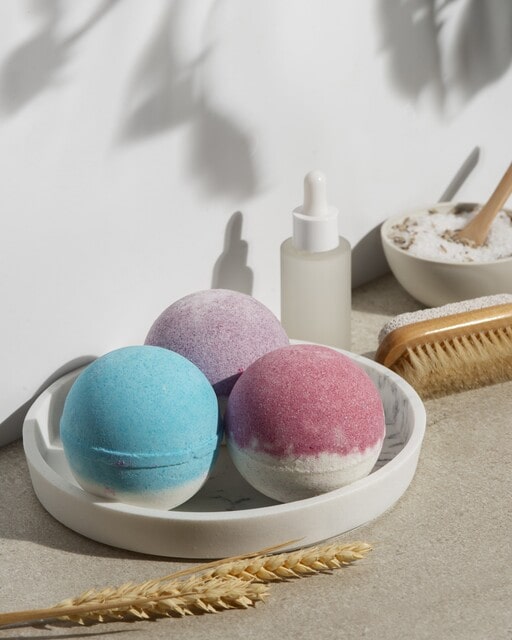 6. Skincare products set
This harsh winter, keeping your skin fresh and nourished is essential. So if you are considering what to put in Advent calendar, including a variety of skincare products. CustomAny highly recommend gentle cleansers and exfoliants for usual use.
7. Soothing teas
Relaxation can be as simple as sipping on a soothing cup of tea. A variety of calming tea flavors are great ideas when you consider what to put in Advent calendar for yourself. The warm and soothing nature of these advent calendar ideas for adults can make each of your cold winter days a peaceful one.
Memories and Moments ideas to fill your own advent calendar
One of the joys of the holiday season is reflecting on cherished memories and creating new ones. With the ideas in this section, allow your loved ones to help you.
8. Photos of cherished moments
Ask your parents, siblings, friends, etc to send you some meaningful photos, wrapped tightly so you can't see them. The photos can be those from your childhood, or when you and they had some special celebration, or from a favorite vacation together.
When receiving these photos, use them to fill your own Advent calendar boxes. These beautiful memories will act as your daily emotional selfcare. Once Christmas comes, consider turning all of them into custom photo stickers or make a special album. By doing so, the photos will act as a delightful keepsake for you in years to come.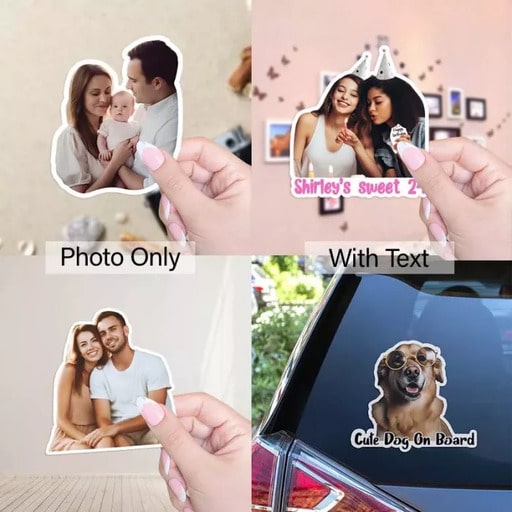 9. Handwritten notes or cards from beloved family and friends
Are there old handwritten notes or cards your family, friends, or your loved one ever sent you from long long ago? Great. They are what to put in advent calendar for yourself.
If the quantity is not enough, go ahead and ask your people to send you some new heartfelt words.
Each day, as you open a new note, you'll be reminded of the love and connections you share. With these notes and cards, your Advent season will be filled with warmth and love.
What to put in Advent Calendar for your hobbies or interests
How about giving yourself some tools that can serve you in nurturing your hobbies or interests?
10. Art supplies, Fitness accessories, Gardening tools.
A great idea of self-care for what to put in Advent calendar is including items related to your hobbies or interests. Whether you're into art, fitness, or gardening, there are plenty of suitable surprises to add. Consider:
Brush set
Drawing paper
Water colors or acrylic paint
Resistance bands
A jump rope
A fitness outfits
A set of gardening tools
These small things to put in advent calendar for adults, catering to your passions, will make your Advent season all the more enjoyable and delightful discoveries.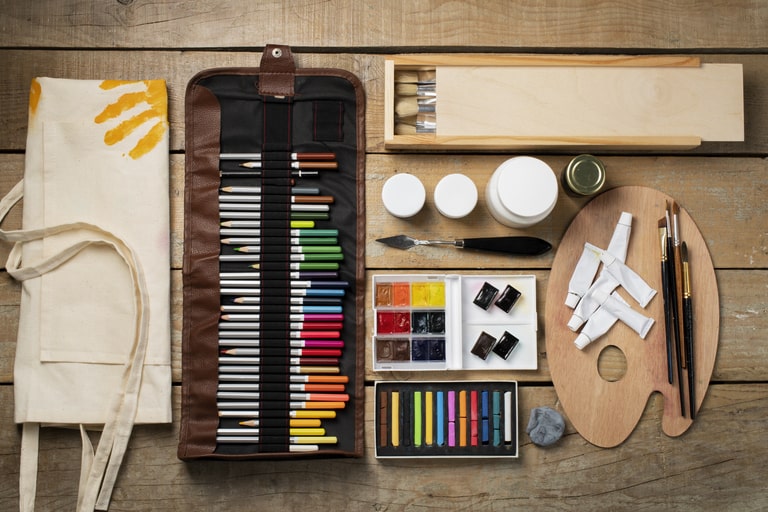 11. A list of activities that you are not likely to try
Beside sweet treats and relaxation, why not use your Advent calendar to encourage exploration and adventure in your life? Create a list of activities that you might not have considered trying and put one activity to each advent calendar compartment.
Each day until Christmas, choose to open a compartment and do the activity. This bring you more motivation and may lead you to a new passion or an exciting adventure.
Motivation and Inspiration ideas to make your own advent calendar
Christmas should be the time that you talk more to yourself and encourage yourself to move forward. You could do this by incorporating these ideas of what to put in Advent calendar for yourself.
12. Inspirational quotes
Daily inspirational quotes can help you boost your spirits and keep you stay motivated not only during the Advent season but the time after that. Create a list of selfcare quotes and put them in your advent calendar. Each day, open one quote to empower you.
13. Small changes challenge
What to put in Advent calendar can be the thing that help you in promote personal growth. Each day, you should challenge yourself to do something and this small change will lead to a new routine or habits. You can include challenges like:
Reading a chapter of a new book
Taking a short walk
Trying a new and specific hobby
…
14. Daily journal prompts
One way to care about yourself is write all your thoughts down everyday. You can reflect on your thoughts and experiences with daily journal prompts. Your Advent calendar can include these prompts, encouraging you to write about your emotions, your goals, even your dreams.
15. Random Acts of Kindness
Christmas is about giving, so motivate yourself to spread holiday cheer. A list of kind acts is what to put in Advent calendar. Put the acts in a random order so you can't guess what you will do in a day. Random acts of kindness ideas can be as simple as sending a kind message to a friend, or donating to a charity, or helping your neighbor. These small gestures not only create a positive impact on others but also bring joy and fulfillment to your soul.
Tips for making Advent Calendar of Your Own
Looking for what to put in advent calendar to yourself is not like other experiences when you are picking gifts for anyone else. So, there are 3 little suggestions for you to complete the challenge of taking care of yourself.
1. Something luxurious
Treating yourself a little more than usual is a must. You try hard enough, this Christmas, be more generous to yourself. We highly recommend putting something luxurious, things that you wouldn't typically buy, to this special Advent calendar.
2. Something special
Choose something out of the ordinary, such as activities that you don't typically do in your daily routine. It could be an adventurous activity, making your Advent calendar a source of excitement and personal growth.
3. Something surprise
Even when you are the one that chooses things to put in Advent calendar for yourself, you can still add an element of surprise. To achieve this, prepare your Advent calendar filling items in a larger quantity than you need. That way, you won't know which one you'll get each day. It adds an extra layer of excitement and brightens your day.
Conclusion
When looking for what to put in Advent calendar of your own, self-care surprises are great choices. The little yet nurturing items we've suggested to you above will not only add festive joy to your holiday season but also give you the love and the care that you always deserve.
Beside ideas for advent calendars, don't forget that CustomAny publish new blog posts daily for this Christmas season, including gift ideas, decorating inspiration, and DIY guides to help you make the most of your holidays, whether it's through self-care, gift-giving, or creating a festive atmosphere.