Stickers are a great and easy method to beautify your items, vehicles, furniture, and more. If you're looking for a sticker, durability against water is a must consideration. In this article, we will help you know how to make a sticker waterproof by answering some questions like How to determine a waterproof sticker? What are their benefits? In addition, we provide you with three tips to make a waterproof sticker. So, let's begin!
Are Stickers Waterproof?
Waterproof vs. Water resistant
The primary distinction between a waterproof and a water-resistant sticker is that the former is entirely impervious to water. A sticker with water-resistant characteristics will not be completely submerged in the water. This way, a waterproof sticker may continue to serve its purpose for years while constantly exposed to water. Meanwhile, a water-resistant sticker will disintegrate in a short amount of time. It is advisable that you begin with a waterproof sticker as your basis, not simply a water-resistant one.
How To Tell If A Sticker Waterproof?
Water won't affect the performance of a waterproof sticker. Typically, a sticker is waterproof or not, depending on its materials. For example, sticker materials that are often not waterproof include paper, cardboard, water-soluble inks, and pigments. Meanwhile, vinyl and BOPP (bi-axially oriented polypropylene) are the two most popular materials used to produce waterproof stickers. So, before utilizing a sticker, you can identify whether or not it is waterproof by determining if the material is vinyl or BOPP.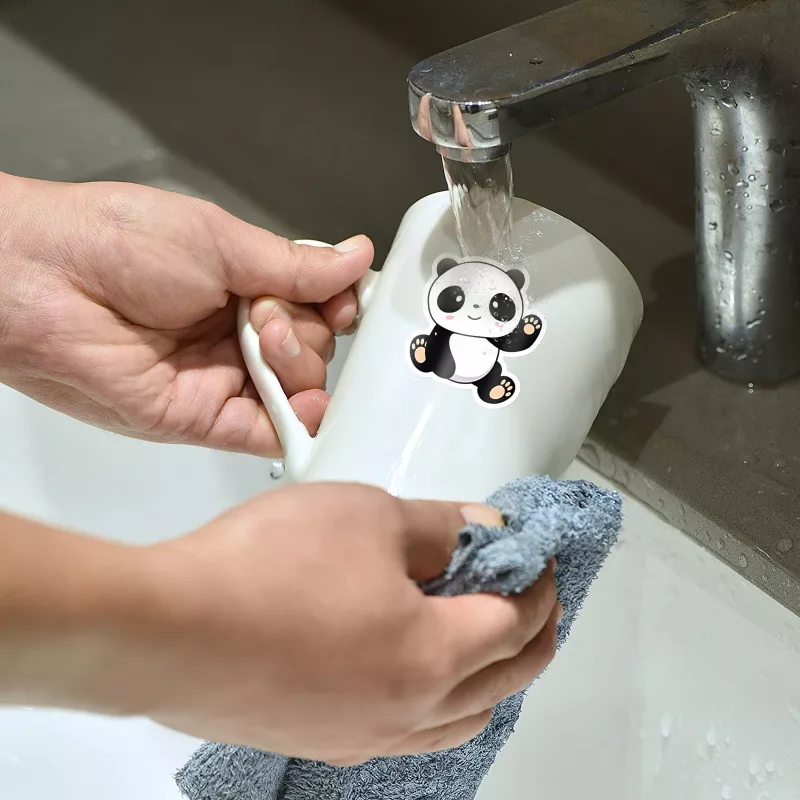 Applications For Waterproof Stickers
Outdoor Use
Waterproof stickers are ideal for places exposed to the elements for long periods, such as the outside window stickers. This will guarantee proper functioning regardless of the weather.
Vehicles
Similarly, waterproof stickers are ideal for use on agricultural and construction equipment, trucks, vans, and other types of vehicles. It is an excellent option for extra safety because the waterproof stickers protect your vehicles from harsh weather conditions.
For customizing personal cars, waterproof stickers are also great choices. There isn't just one reason why people choose to attach stickers to their cars. Many individuals use stickers as a means of self-expression or for campaigning purposes. Also, others may publicly display their satisfaction with specific outcomes or achievements through car stickers.
In addition, waterproofing is an apparent need for stickers on boats and other marine equipment. This is true for outside boat stickers and those found inside. The reason is that these stickers are continually blown with water mist, even when not submerged.
Personal Belongings: Helmet, Skateboard, Hydro Flask
Waterproof stickers are your best option when customizing your bottles, food boxes, marine sports equipment, and outdoor gear. Make a sticker with your names, and you'll never lose anything again.
Food products that need to be refrigerated or immersed, such as in a bucket of cold water, are best packaged with waterproof stickers. Using regular stickers runs the risk of them disintegrating and making your foods dangerous to consume. On the other hand, waterproof stickers will keep their original condition and never wash away.
Besides, you can use stickers to mark the date you put food or even skin care products in the refrigerator. This way, you can better preserve your products and never worry about using expired food or cosmetics.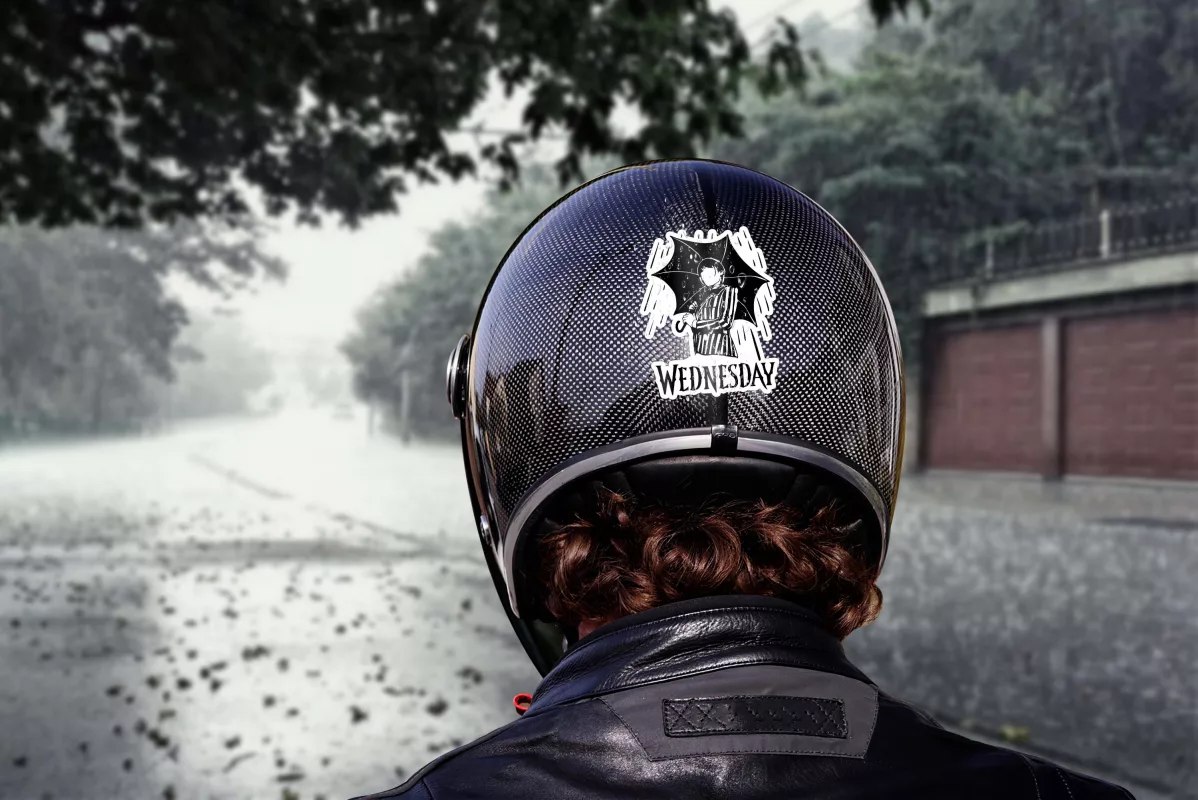 How To Make A Sticker Waterproof?
Waterproof Base And Waterproof Ink
To begin making your stickers waterproof, print them on materials resistant to water. Even if they may not be able to endure the pressure of your dishwasher, these materials should be able to guard against water damage and provide an additional layer of defense.
You can increase the durability of your stickers by printing them on water-resistant materials like vinyl. This makes them suitable for use on frequently handled items like water bottles, computers, and more.
Although the sticker material is waterproof, this does not always apply to the ink. Ink may run if it's washed or gets wet a lot. Therefore, choosing waterproof ink materials is also a must-step.
Laminate Coating
Self-Adhesive Laminating
Self-Adhesive Laminate Sheets are a pair of plastic sheets that stick together. This transparent plastic film has an adhesive on one side, so you can adhere it to your sticker's surface to protect it completely. Laminating sheets are generally wider and may cover the whole piece of paper, providing more space for error in the application process.
What you'll need: Laminating sheets, pre printed stickers, a cricut cutter or a scissor, a credit card or coin.
To begin, adhere the sheet's top to a work table or other flat surfaces to ensure a centered and smooth application. The next step is to position the sticker paper so that the picture faces up and is centered on top of the laminating sheet (where it adheres to the table). When everything is in its proper place, you may take the laminating sheet and take hold of the backing sheet. After that, start separating it from the lamination with one hand. Using your other hand, press gently and smooth out the edges of the sheet with a credit card or coin.
However, in this method, there may be misalignment when sticking. To get an aligned sticking process, place the sheet on a flat surface and stick the top to the surface. Alternatively, you may use a ruler and a craft knife to cut a tiny slit across the top of the backing paper. If you take this additional step, you'll have a much easier time aligning and positioning your laminate sheet.
Additionally, because all steps are manual, self-adhesive lamination takes time. If you need to laminate sticker in a large number, consider using the thermal laminating machine method instead.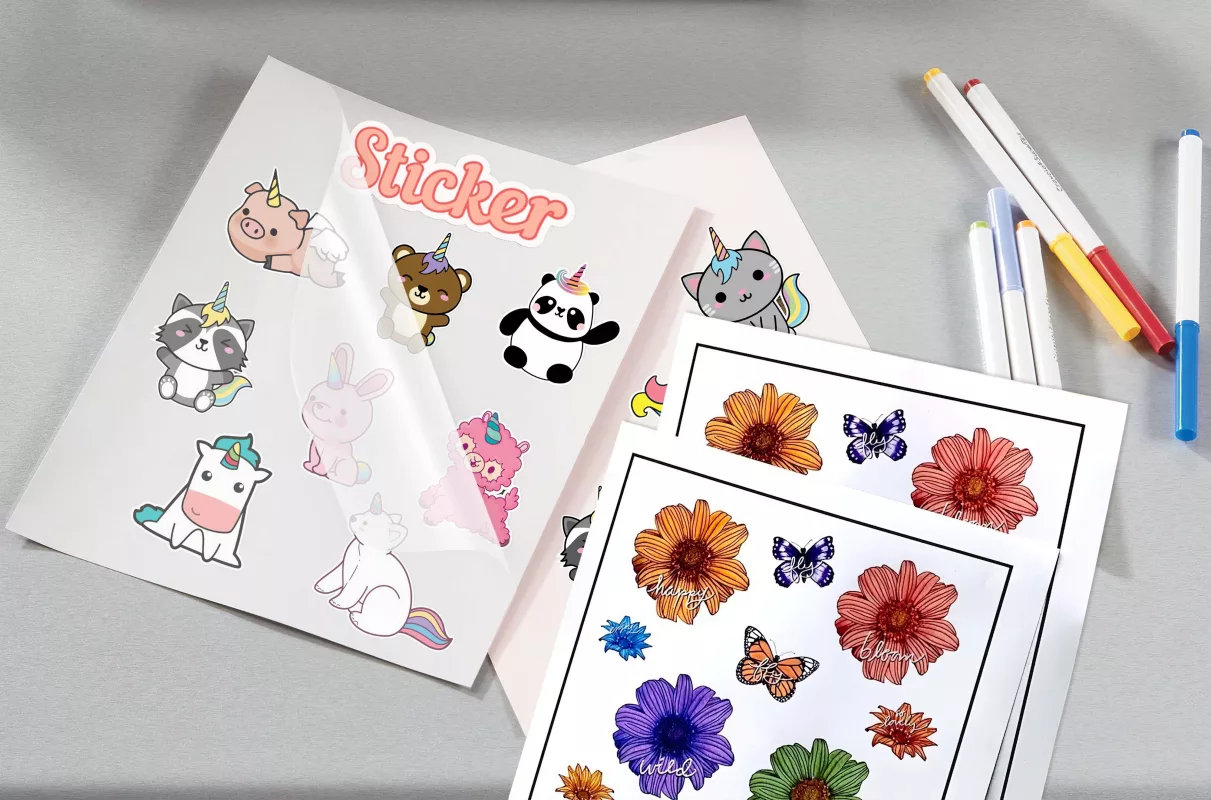 Thermal Laminating Machine
Thermal laminating or heat laminating is NOT the same as laminating using an adhesive that sticks to itself. Heat laminating is the way to go if you want to make your stickers last longer and prevent scratches. The gorgeous appearance of the finished product is a significant selling point for laminating machines.
To operate the laminating machine, you are required to wait for the Ready light to turn on. The next step is to place one sheet of printed stickers back to back with the other and place both sheets inside a pouch designed for thermal laminating. This way, you can laminate 2 sticker sheets at a time. After running it through the machine, just cut off the excess. This machine is ideal if you need to process many stickers quickly since it can laminate two sheets of stickers in under a minute.
Make sure to use printable vinyl instead of sticker paper if you need this approach to be entirely waterproof.
Aerosol Spray Sealant
Stickers may be sealed using an aerosol spray sealant, which leaves a polyacrylic finish similar to shellac. They form an almost invisible shield over your sticker artwork when appropriately applied. You can find them in glossy or matte finishes. Some reliable brands you can try are Mod Podge, Krylon, and Minwax. If you want to use a spray sealer, wait at least 24 hours after printing to ensure the ink is completely dry, and always read and obey the product's instructions and safety warnings.
Conclusion
Providing your custom stickers with a protective barrier against water may take lots of your time and require your patience. However, it turns out to be a simple process if you have suitable materials and methods. We hope that you were able to use this article to figure out the best and easiest way to protect stickers from water.