No one wants to buy a product that has been opened or had some of its contents removed, so tamper resistance is essential for consumers. On the other hand, tamper proof stickers do not only protect users from direct changes to the products they purchase. With sellers, when you sell products and want to ensure that the quality of the products reaches the consumers, confirming genuine and reputable products, particularly products such as food, medicine, and health care. Tamper proof labels or tamper proof stickers can solve all of these security issues.
1. What is a tamper proof label?
Tamper proof label/sticker is a piece of label, glued from the lid and body of the product container, that seals the opening of the product, securing the items inside. The seals on these labels cannot be easily ripped, but must be forced open or cut off, eliminating the risk that the contents have been tampered with before consumption. If the tamper proof label is damaged or removed, it is obvious that the contents are potentially unsafe for consumption. Tamper proof labels, similar to tamper evident labels, provide a clearer indication that a product has been tampered with.
Tamper evident labels are popular for takeout containers because they are small, low-cost labels that can be quickly applied to containers and easily removed by the customer. Or other items like cosmetics, food, medicine, detergents, and so on.
2. How do tamper proof labels work?
Most tamper proof labels are made of easy-to-tear materials with strong adhesives that cause the label to fragment if removed, but when you peel it off, it leaves a clear mark. Tamper proof labels are designed using a thin strip running from the bottle to the cap, with a space in between. Before removing the cap, the strip must be torn off. They can be made to require scissors to cut or tear when rotating the cap by varying the material and width of the strip. Because it is nearly impossible to hide the tear, it also leaves evidence of tampering.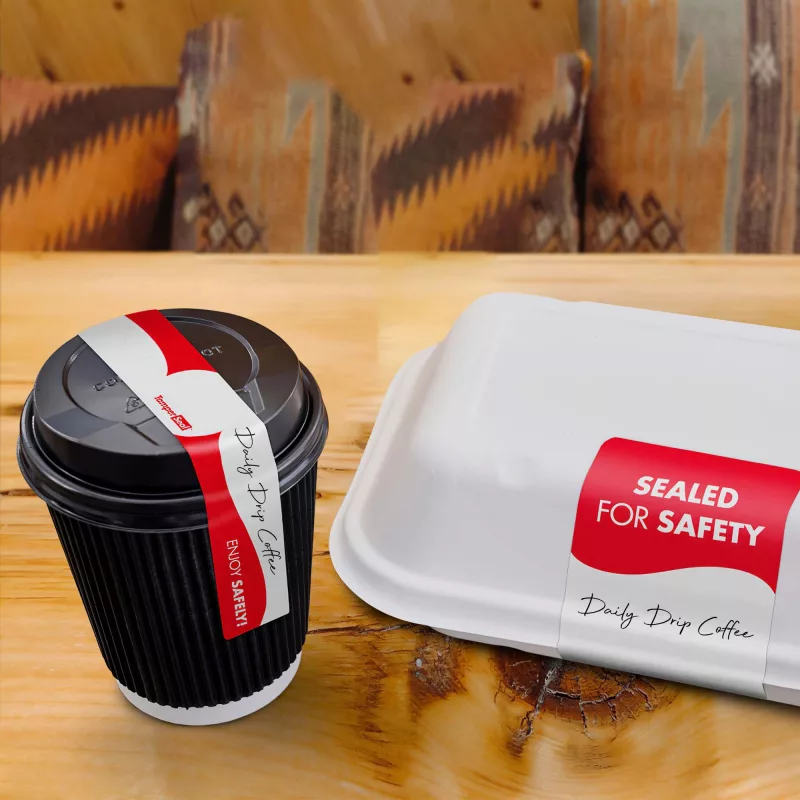 3. Tamper proof vs tamper resistant: not the same thing!
Tamper proof and tamper resistant are terms often used interchangeably to describe the same label functionality, but the significant difference between the two is:
Tamper proof is known as security labels or tamper-proof labels, are typically waterproof, unable to be peeled off in cold or wet conditions, and employ a hologram design in conjunction with breakable technology cancel. They are typically made of "void" polyester or breakable vinyl. They are ideal for physical products that require record maintenance, such as electronics, auto parts, serial number labels, and pharmaceuticals, and are used in many industries for security and branding applications.
Tamper resistant: These security labels are intended to prevent unauthorized access to the container's contents. Tamper resistant packaging is designed to be more difficult and time-consuming to open. When the packaging has been tampered with, it may not be as obvious.
4. Popular types of tamper proof labels
Tamper-proof labels are classified into two types: destructible vinyl labels and polyester tamper- evident tape. For practical application, there are labels/seals as follows:
Jar & Bag Seals
Tamper proof seals for jars, which are used to wrap around the top of the jar or bag, show customers that your product has not been opened and provide them with peace of mind when purchasing. Use this tamper evident seals for bottles to connect one side of the bottles to the other side of the bottles or to close the bottles.
This tamper proof seal for bottles also allows you to promote your brand by providing ingredients, and recipes, a logo or a slogan, media messages, attach a QR code or a link to a website or social networking site, display promotional information, or attach a discount code driving people to your product/ company, or anything else. What you feel adds value to your customers. You can buy seal jars and blank or printed bags in a variety of colors and materials to match the product and style of your brand. Narrow rectangular labels and lollipop labels, circle labels, square labels, and other uniform shapes are popular options .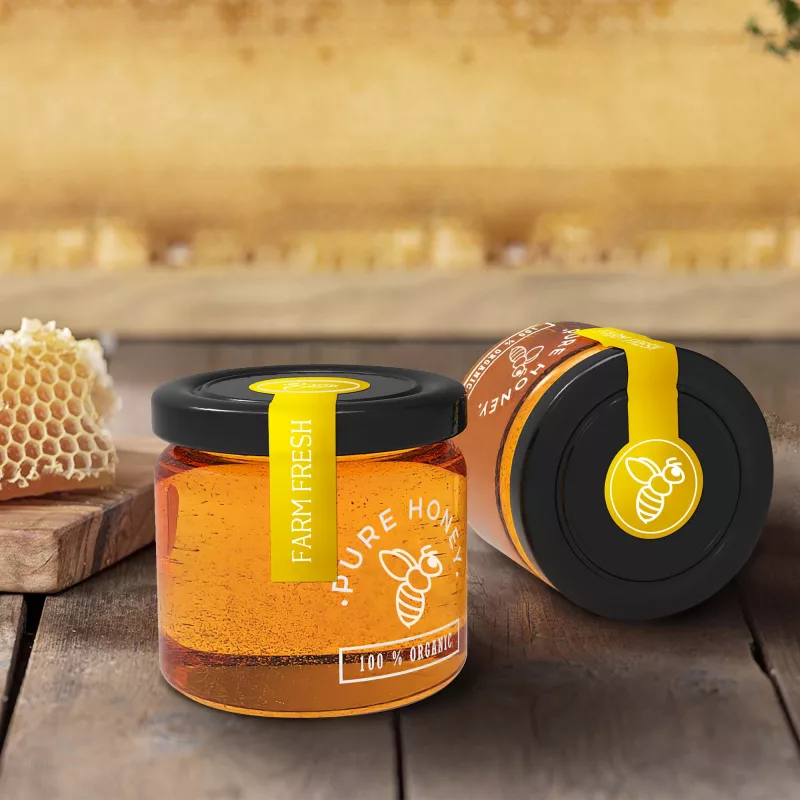 Safety Tabs
This type of cautionary seal entails adding extra label material that overlaps with your product's lid or opening. It's attached with a perforation that, when opened, will rip from the main label.
This style of packaging is commonly seen on lip balm labels, but it can be added to any product. It's popular as a simple way for users to determine whether a product has been opened prior to purchase. If you're labeling lip balms, we have several tamper-evident lip balm labels in standard sizes. They fit both round and oval lip balm tubes and are available in a variety of colors and materials to match your product's style, needs, and branding.
Void Labels
Void Labels is a type of security label. When a security label is removed, it displays a void message on the substrate (total transfer), the back of the label (non-transfer), or both (partial transfer) to indicate that the label has been tampered with. This effect is achieved by using special coatings and laminates that separate or delaminate from the face material as the label is peeled off, depending on the desired outcome. Typically, these labels are made with a polyester face material and an "extra layer," which is either another layer of polyester or a thin coating (usually colored or metallic). The adhesive and/or a release coating control the delamination or separation of this extra layer.
It is available in hundreds of shapes and sizes, allowing you to find the best fit for your application. Consumers are familiar with them, and they can still be used to add marketing messages, dates, and other information.
5. What makes a good Tamper Proof Label
Right material and adhesive
Using the label types listed above, and once you've decided on the type of label you need. Then, select the right material and adhesive one for your business. You must decide whether you want paper labels or BOPP labels, as well as permanent or removable adhesives. BOPP labels are a more durable solution because they are resistant to water and can withstand extreme temperatures.
Appropriate size
Now that you've decided on the label type and material, select the appropriate label size. This will be determined by the type of goods you wish to seal. A tamper proof sticker seals for the hinge of a pizza box, sandwich box, or any other food container, they all require a big enough labels to steadily seal to box and the food inside. Meanwhile, the smaller containers such as cosmetic bottles just require small lolipop tamper proof labels. Thus, first measure the size of the container, then select the appropriate size.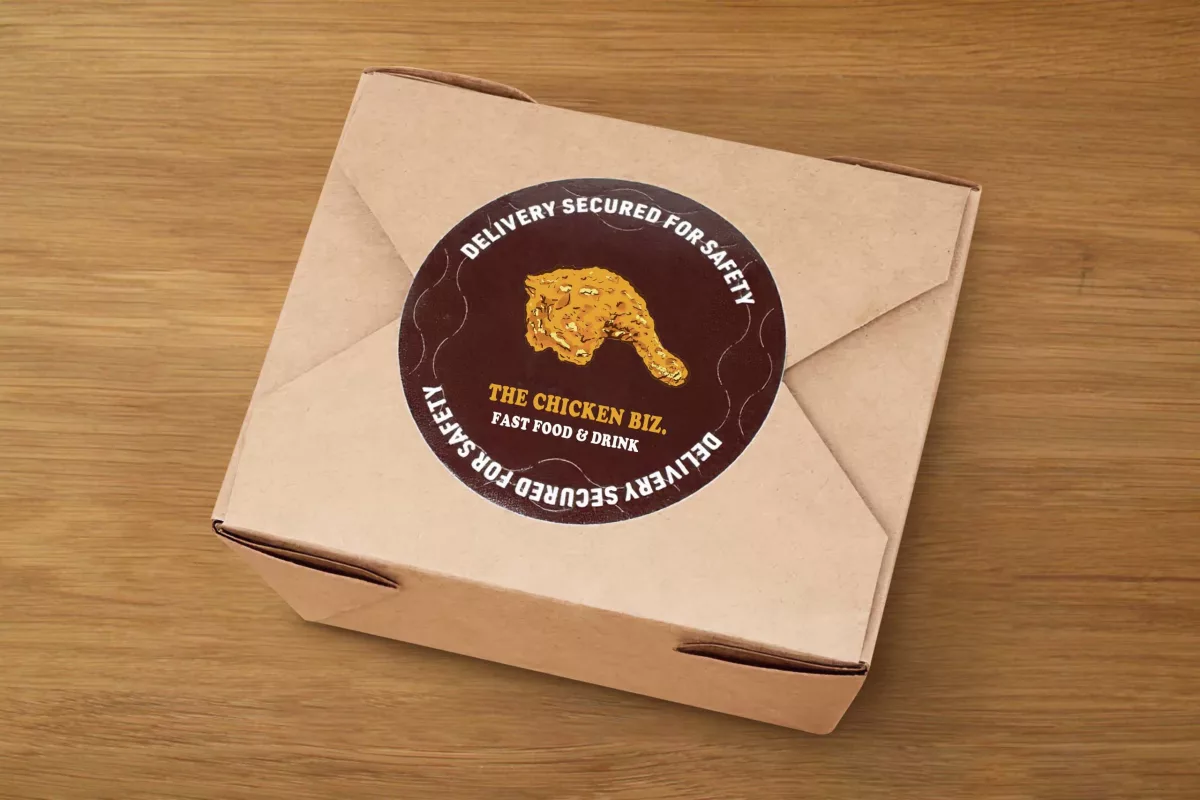 Efficient information
A plain tamper proof label if adding important information on it will help increase assurance to customers. You might also include your company description, website, phone number, and social media profiles.
Unique design
The final step in perfecting your food shipping labels is deciding what you want to communicate through unique designs. You can make it unique by choosing a special shape, outstanding color, and interesting content. Many label printers include free designs and samples, and you can also order pre-printed labels to use with a thermal or handwritten printer.
Tamper proof labels or tamper proof sticker seals are essential no matter what you are selling, from restaurants, food,  pizzeria, bar, coffee shop, medicine, or cosmetics,… To choose the best label for your company, consider the five factors listed above to give your customers confidence that the food they bought has not been tampered with and that your company is taking precautions to keep the product safe.