What is the first thing that springs to mind when you think about your preferred brand? Brand identity elements like a catchy logo, attractive color scheme, or trendy font sizes? All of these things are included in typical branding packages. Understanding the value of the materials offered and the branding package's role in promoting a brand, businesses, even small ones, are eager to get a full and effective branding package.
So, in this article, we will provide you with a high-level overview of branding packages for small businesses: take a look at the components of a branding package for small business; how they should be designed to keep trendy in 2023 and fit with the company's concept.
All about branding package
Let's start with the basics and define branding packages for small businesses.
1. What is a branding package?
A company's branding package consists of all the many branded materials it employs to provide its target audience with a consistent image and feeling. It consists of tangible and intangible brand assets, like logos, brand colors, and even the font style you use on your website.
A cohesive branding package will ensure that all of these elements have the same visual language and conceptual framework.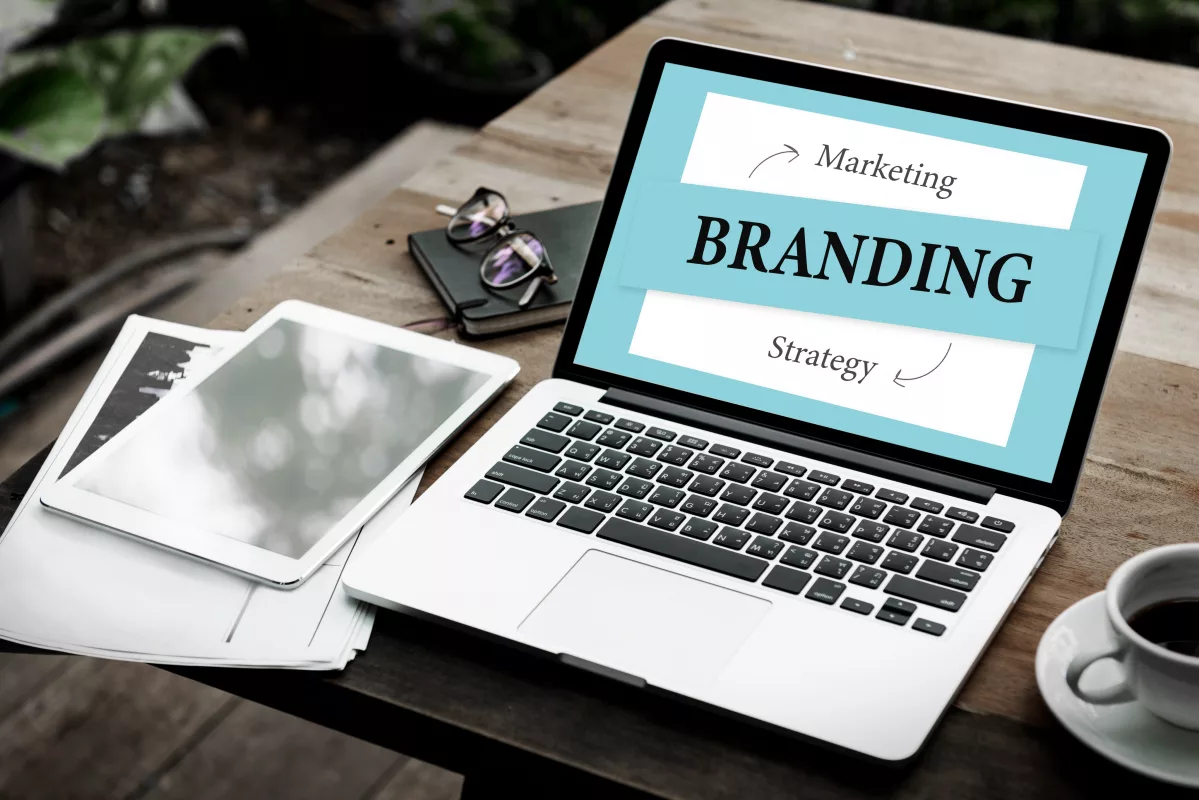 2. What is included in a branding package for small business?
To better understand what makes up a corporate branding package for small business, let's take a closer look at its core elements. However, this is by no means a complete list, and each package may be adjusted to better suit your brand's specific requirements.
General components
Logo – the first and most important piece of branding material. Before proceeding with the other assets, you need to provide this matter with a conclusive resolution.
Brand colors – a powerful tool for communicating feelings and spreading a brand's story and goals.
Brand guide – serves as a guide for the company's employees on how to consistently portray the brand's values and attributes to its target audience.
Typography – affects how you publish articles, the layout of your blog, and even the appearance of your website.
Image guidelines – a rule book to help understand what type of imagery should be used to represent your brand.
Digital Components
Website – serves as your virtual showroom, where potential customers may first come to your brand.
Email templates – help establish a sense of cohesion in the minds of customers.
Social media presence – includes anything from creating your profiles (including the layout, brand hashtag, bio text, and cover picture) to establishing and promoting your business online.
Graphics – are visual designs that are made with the intention of fitting with the branding for a small business.
Physical Aspects
Packaging – is fundamental to your brand identity if you're selling a physical item rather than a service.
Company merch – is almost everything you can think of, from coffee cups to pencils to notebooks, sweatshirts, and water bottles.
Print Aspects
Brochures and signage – will likely be necessary if you considered setting up a temporary storefront or exhibiting at a trade show to promote your online store.
Business cards – helps you stand out from the crowd, provides insight into your product quality, brand values, and company history.
Why should small businesses have branding packages?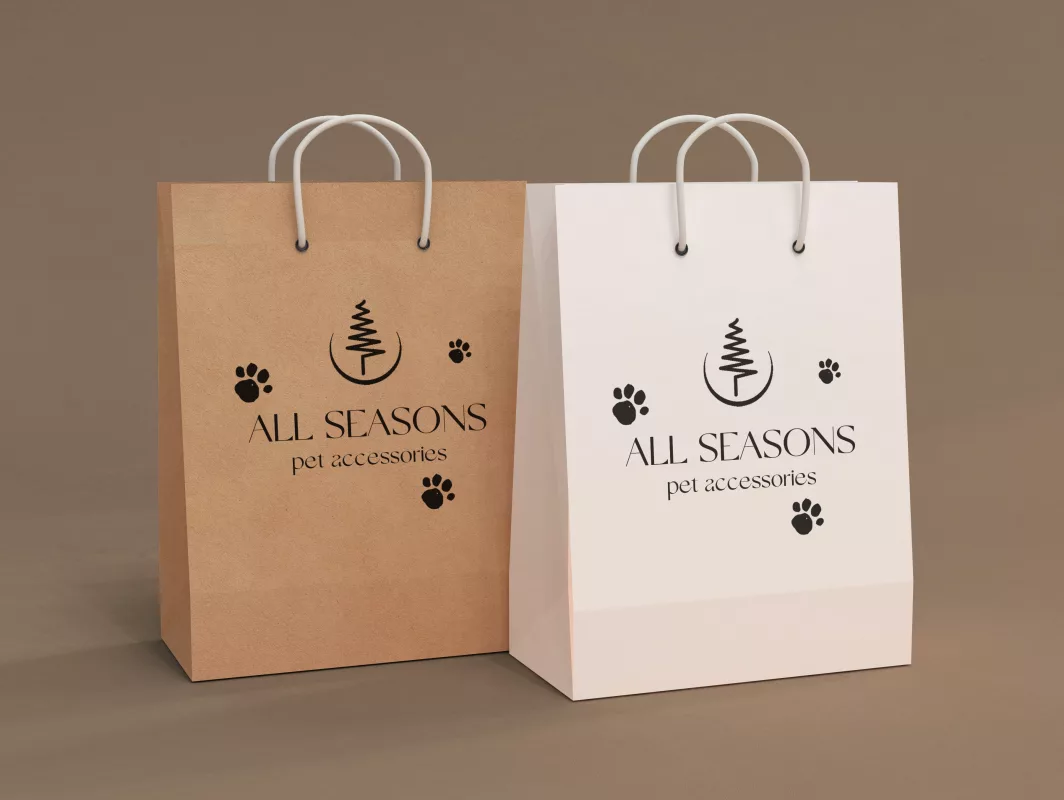 1. Make your brand and product standout
While it's fantastic when customers have a good time using your product or service, you must also ensure that your brand is easily recognizable. All of your hard work creating an unforgettable experience might be for nothing if your brand is not memorable, stands out from the crowd, and captures the attention of your target audience. Brands that are instantly recognizable to consumers help spread brand awareness, capitalize on customers' preexisting great experiences in the company, and encourage customers to develop deep, long-lasting emotional relationships with the brand. The result will be a larger consumer base with a deeper emotional investment in your brand.
2. Build brand identity
Branding for a small business is a marketing strategy in which a firm develops a unique brand name and visual identity to help customers remember and associate the brand with a certain product or service. One key to a brand's success is the ability to differentiate itself from competitors by providing customers with an unforgettable experience that goes beyond the quality of the product itself. Customers should be able to recognize your brand and its values in whatever marketing material they see, whether it is a print brochure, a social media post, or an email.
3. Build Customers' trust
Having a solid brand also helps you earn people's trust, which is crucial for success in any business. It is helpful in building trust not just with existing consumers but also with potential new customers. Many consumers would stick with a well-known brand rather than try something new when given the option. Customers are more likely to pay a higher price for a recognizable brand than for an unknown one. This is the power of branding.
How to perfect your 2023 branding packages for small business
1. Create a theme in General components
The foundation of good branding packages for small business is made up of aesthetic decisions like:
A color palette – choose the colors for your brand and make sure you use them consistently.
Fonts/ typography – decide what type of font best represents your brand, careful planning is essential.
The logo treatment – determine the color, background, and finalize its size.
The design styles – Some companies only need a basic line drawing to convey their message. Others consider images an absolute need. And for some people, abstract 3D images are a perfect reflection of who they are.
No matter what you choose for your designs, you must note that you should make them (colors, fonts, …) consistently in products and publications.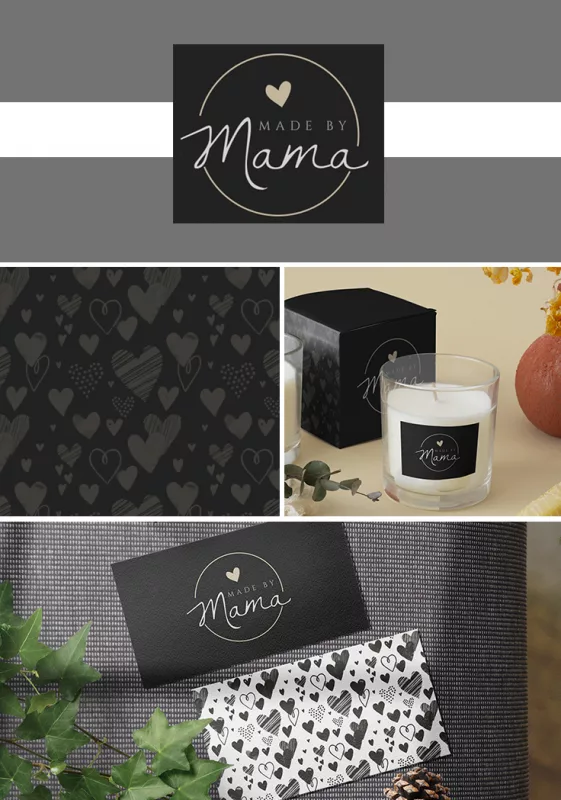 2. Keep consistency in Digital Components
You may develop a unified brand identity by using one template and sticking to the design decisions you made for your brand. Your consumers will get more comfortable with your business if your brand's visuals and messaging are similar across all of your platforms.
Some methods you can branding digital components while still remain the consistency are:
Having a set color scheme to stick to helps your brand seem consistent at all times.
The style guide serves as a complete guidebook for establishing the vibe and aesthetic of your online properties (website, social media, and email).
When designing product photos, emails or social media postings it's ideal for making use of your brand's logo, colors, font, icons, and so on.
Having unique graphics on your website might help people remember it. But you have to make sure that every image is relevant to the whole.
3. Get creative in Physical Aspects
While you should keep your logo and brand identity consistent, other elements of your marketing, such as business cards, brochure and packaging, should change as design trends do.
Here are some methods that you can apply to make an effort to a remain "modern" branding package:
Using trending materials like holographic or gradient
Combined with custom products such as custom packaging tape, custom poly mailers…
Working with influencers on social media, having them as the brand representative on every physical and digital asset.
Make use of the printed items like stickers, gift tags, and stamps to add on these physical aspects.
Conclusion
A strong identity is useful for every company, and it's even vital for a smaller operation. Branding packages for small businesses is certainly the trend in the next few years. So, this year – 2023, it's time for you to start focusing on branding. Throughout the life of your brand, you should keep an eye on your branding package to make sure it evolves to fit your demands and those of your consumers.
Hope our article can help you better understand about the branding packages for small businesses an with that in mind, you can take advantage of the branding package to thrive your business.