Stickers have become a ubiquitous form of self-expression, with people using them to personalize everything from their laptops to their water bottles. For artists, stickers provide a unique opportunity to monetize their artwork and reach a wider audience. By turning their artwork into stickers, artists can create a low-cost, high-margin product that appeals to a broad range of customers. In this article, we will explore three types of artworks that can bring artists massive profits through sticker sales.
Why should every artist turn art into stickers and sell them?
Stickers have become increasingly popular in recent years, with people using them to personalize their laptops, water bottles, and phone cases. As a result, there has been a growing demand for unique and eye-catching stickers. If you are an artist or you are into creating art, this presents a unique opportunity to monetize your artwork and reach a wider audience.
Low-cost, low-risk product
Stickers are a low-cost, low-risk product to sell. Unlike other art products that may require significant investment in materials, production, and marketing, stickers can be produced relatively inexpensively and with minimal risk.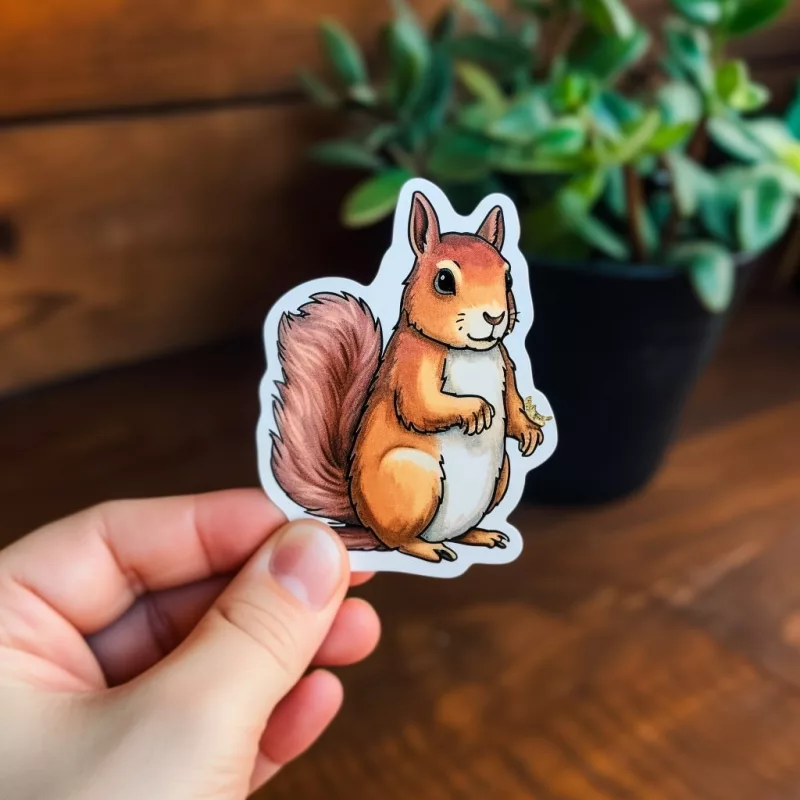 Great way to promote your art
Stickers are a great way to promote your art, so by creating stickers featuring your artwork, you can increase your visibility and reach a wider audience. Many people who may not be able to afford more expensive art products are still interested in supporting artists and collecting art. Stickers offer a more affordable and accessible option for these customers. When you turn art into stickers, these stickers can be used to advertise your art business, promote your social media accounts, or simply spread the word about your work.
Provide a passive income
When you turn art into stickers and sell them, this business provides a source of profit. While selling individual pieces of art can be unpredictable and sporadic, stickers can offer a more consistent and reliable source of income for artists.
3 Types of Artworks that bring artists massive profits
Vector Graphics
When you decide to turn art into stickers, vector graphics are the first to consider. They are digital images that are created using mathematical formulas to define lines and shapes. These artworks are ideal for stickers because they can be scaled up or down without losing quality, making them perfect for designs that require resizing.
Hand-Drawn Artwork
Hand-drawn artwork, such as illustrations or sketches, can also be used for custom stickers. These designs can add a personal touch and uniqueness to your stickers. This can make for truly one-of-a-kind stickers that stand out from mass-produced designs. Hand-drawn artworks need to be scanned or photographed and then converted into digital files, and then they can be manipulated and edited. This allows artists to create digital versions of their hand-drawn designs for easy printing and distribution. Hand-drawn artwork can be created using a range of materials, such as pencils, pens, and markers, which allows for a lot of flexibility and creativity in the design process.
Typography and calligraphy art
Stickers featuring inspirational quotes, witty sayings, or elegant lettering can be popular among those who appreciate typography and calligraphy. Artists who have a talent for lettering or design may be able to create unique and appealing stickers in this style. Typography or calligraphy art can add a unique and artistic flair to sticker designs.
The use of different fonts, styles, and sizes can create a visually appealing design that captures the attention of potential customers.Use these types of art to create messages, quotes, or slogans that resonate with people and inspire them. This can make for stickers that are not just aesthetically pleasing, but also meaningful and impactful. Typography and calligraphy art are easily combined with other design elements, such as illustrations or patterns, to create a cohesive and eye-catching design.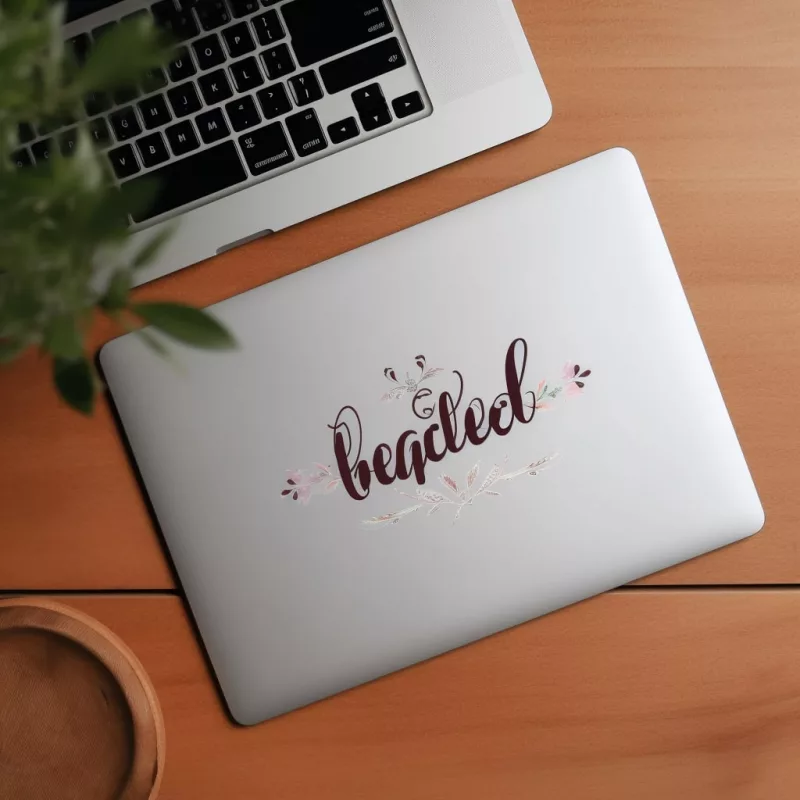 What types of stickers artists should consider when turn art into stickers
Ultimately, the type of sticker an artist should use will depend on their intended use and the preferences of their target audience. It may be helpful for artists to research different types of stickers and their uses to determine which type will best showcase their artwork and appeal to their customer base.
Die-cut stickers
Die-cut stickers are cut to the shape of the design, which can make them more visually interesting and eye-catching. These stickers can be used on a variety of surfaces, such as laptops, water bottles, or phone cases.
Matte stickers
Matte stickers have a non-glossy finish and can give designs a more subdued, sophisticated look. Artwork stickers which are made in this finish are popular for use in home decor or for those who prefer a more subtle aesthetic.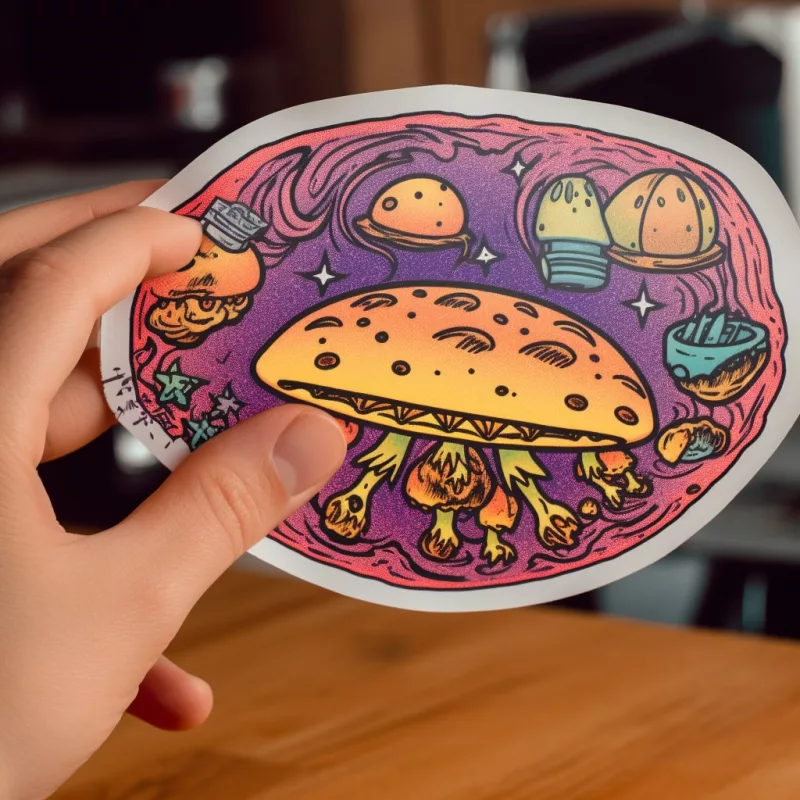 Holographic stickers
Holographic stickers have a reflective, iridescent finish that can create a mesmerizing effect. These stickers are the best choice for a unique and eye-catching look. However, this is not every artwork that you use when you turn art into stickers. To discover more, read our article about 5 best holographic design inspirations.
And more
Vinyl stickers are preferable as they are durable and weather-resistant, making them ideal for outdoor use. Turn art into stickers and print them on vinyl help your artwork can be place on windows, cars or water bottles.
Beside vinyl stickers, clear stickers with transparent background, which can make the design appear to blend seamlessly into the surface it is applied to, are also famous when artists turn art into stickers, These stickers are perfect for typography and calligraphy stickers to put on glass or other transparent surfaces.
4 steps to sell stickers as an artist
Choose artwork and type of sticker
Before you can sell your artwork as stickers, you need to create the designs. Consider which of your existing artwork might translate well into sticker designs, or create new designs specifically for the purpose of selling stickers.
Digitize the artwork
Once you have your designs, you'll need to digitize them (in case they've not vector files). This can be done by scanning or photographing the artwork, or by creating digital versions of the designs using graphic design software.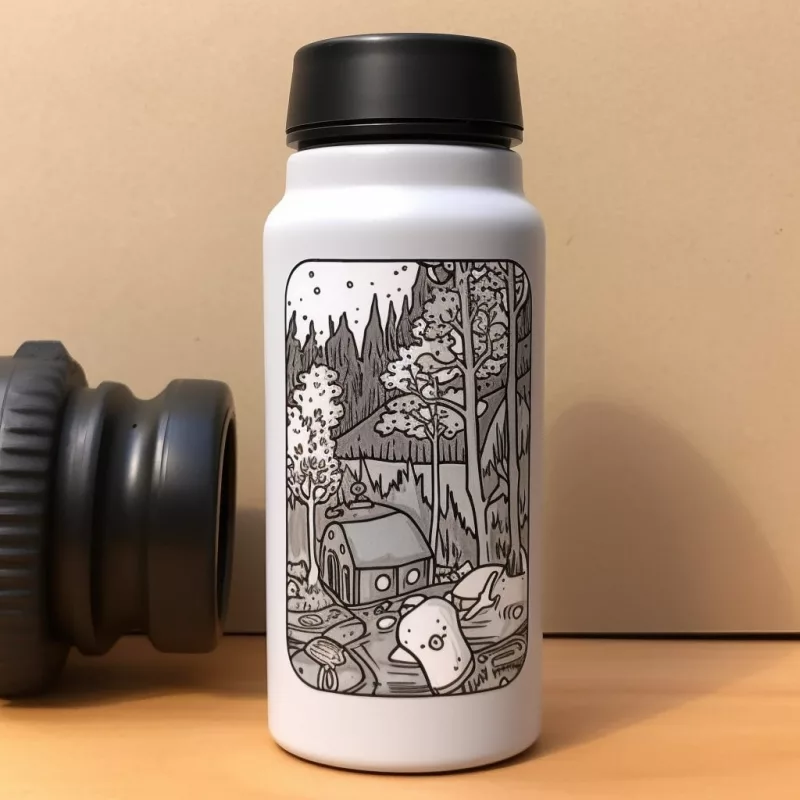 Choose a printing partner
You can print your stickers at home with an inkjet printer or a laser printer. However, in cases that you don't know which printer, what types of paper or ink is the best, we highly recommend you print by the third party. There are many companies that specialize in printing custom stickers, like us at WEBSITE, that meets your needs in terms of quality, price, and turnaround time.
Determine pricing and quantities
Decide how much you want to charge for your stickers and how many you want to order from your printing partner. Keep in mind that you'll need to price your stickers high enough to cover the cost of printing and make a profit, but not so high that they become unaffordable for your customers.
Set up an online store
There are many platforms you can use to set up an online store to sell your stickers, such as Etsy, Shopify, or Big Cartel. Make sure to include high-quality images of your stickers, clear pricing information, and shipping details.
Promote stickers
Once your stickers are available for sale, it's important to promote them to your audience. Share images of your stickers on social media, consider running a promotion or giveaway to generate interest, and make sure to include information about your stickers in your email newsletter or blog.
Fulfill orders
As orders come in, make sure to fulfill them promptly and professionally. Pack your stickers carefully to ensure they arrive in good condition, and include a personal note or thank-you card to add a personal touch.
Where to sell artwork stickers
The best option for selling stickers will depend on the artist's goals, resources, and target audience. It may be helpful for artists to experiment with different platforms and strategies to determine what works best for them.
Online marketplaces
Online marketplaces like Etsy, Redbubble, and Society6 allow artists to create a shop and sell their stickers to a global audience. These platforms typically take a percentage of the sale price as a fee, but they provide a built-in customer base and a user-friendly interface for creating and selling stickers.
Personal website
Artists can also create their own website to sell stickers directly to customers. This option requires more effort and investment upfront, but it allows artists to have complete control over the design and functionality of their shop.
Social media
Artists can promote their stickers and sell directly to customers through social media platforms like Instagram or Facebook. This option requires a strong following and engagement on these platforms, but it can be a low-cost and effective way to reach customers.
Local markets and events
Artists can sell their stickers in person at local markets, craft fairs, and other events. This option allows artists to connect with customers face-to-face and potentially build a local following, but it requires more time and effort than online sales.
How to print and ship artwork sticker orders with ease
If you're an artist looking to turn your artwork into stickers, printing and shipping can be a daunting task. Luckily, there are printing services available that can help make the process easier.
Our website offers printing services for all types of stickers, with a minimum order quantity of just 5. Our fast printing process ensures that your stickers will be produced quickly and with high quality. Additionally, we offer a shipping service that allows you to ship your orders directly to your customers. This can save you time and money, as you won't have to worry about packaging and shipping your orders yourself. With our printing and shipping services, you can focus on creating and promoting your sticker designs, while leaving the logistics to us.
Conclusion
When they turn art into stickers and sell them, artists can tap into a growing market of sticker enthusiasts and create a low-cost, high-margin product. With the right design and marketing strategies, stickers can bring artists massive profits and help them build a loyal following. Whether it's through vector graphic, hand-draw artworks, or typography, artists can use stickers to showcase their creativity and connect with a wider audience.