Taking advantage of the gaps in your store windows and filling them with signage has become one of the effective ways to attract customers' attention. Window clings and window decals can meet all your needs, whether it is a new product launch that you want to advertise or an award your business has won and you want to display for a year. These signs can grab the attention of passersby and provide them important information.
However, between window clings and window decals, which is more appropriate for your store? With this article, we will help you make the best decision with your advertising budget by aiding full understanding the distinction between window cling vs window decal.
Differentiate between the two: window clings or window decals
Window decals and window clings, two different forms of storefront visual marketing, can be used by business owners to change the facade of their retail establishments. Both forms of advertising will assist you in luring in potential new customers who may be passing by as well as communicating to your loyal consumers that your store is open and ready for them to come. Still, window decals and window clings also have their differences and that might be the reason why you would choose one over the other.
What are window decals?
Window decals are large graphic stickers, including images, graphics, and lettering (or a combination of the three), that are applied to a glass surface and can last on your windows for a very long time. These are made of vinyl with a sticky side that allow them to stick to plane surfaces like glass, plastic, metal or wood. Window graphics and vinyl window stickers are some other names for window decals.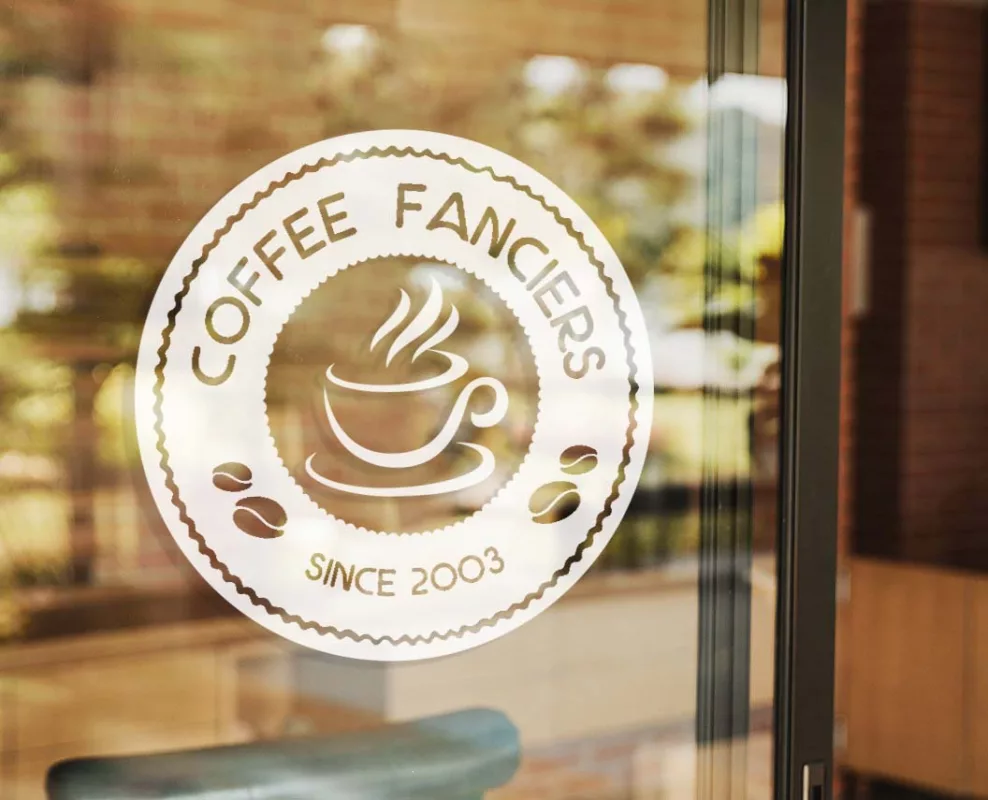 Decal applications can be made to the interior or outside of the glass because vinyl is a sturdy substance. There are five primary types of window decals.
Clear decals: The design is printed on a sheet of vinyl that is entirely transparent; as a result, the window is completely see-through.
Opaque window decals: The material used is a white vinyl sheet, so printing on it creates an opaque decal with a solid background that blocks the window's view.
Perforated decals: The design is printed on a vinyl sheet with small circular perforations, giving the design a medium background that doesn't totally obscure the view.
Frosted decals: A sheet with a frosted finish is printed on with the design; the sheet may be perforated or opaque, and all or a portion of it may be frosted.
Vinyl lettering: the design is cut rather than printed, from a vinyl sheet to create individually cut letters, numerals, and artwork.
Window decals' pros
Window decals using semi-permanent adhesive to hold firmly to your glass door for a relatively long time.
Almost window decals are waterproof and weather-proof
Window decals are available in 5 different types with various shapes and sizes that can meet all your storefront signage needs.
They could be mounted on both the window's exterior or interior.
Clear window decals allow passersby to see the signage and see through the window at the same time.
Window decals' cons
Even though window decals are movable, they may leave traces behind after you remove them from the glass as they're attached using adhesive anyway.
It gets challenging to move the sticker once the decal's glue has set in.
You won't be able to see very far outside if the clear or see-through window sticker is attached to your window. Using the opaque decal could block off natural light and the view.
What are window clings?
Window clings are large window signs that are made from plastic film or vinyl. The main feature that makes the difference between window clings and window decals is how they work. They are called non adhesive window decals as they can hold to a surface without any adhesive. You may wonder "how do window clings work?". They work thanks to the thin vinyl that is rubbed against a non-porous surface, it acts as a miniature suction cup and creates a comparable cohesive force. This force allows window cling installation to happen as it makes the window cling 'adhere' to the glass surface and other plastic or metal surfaces. Window clings are reusable stickers for glass. Typically, clings are usable for six months and more.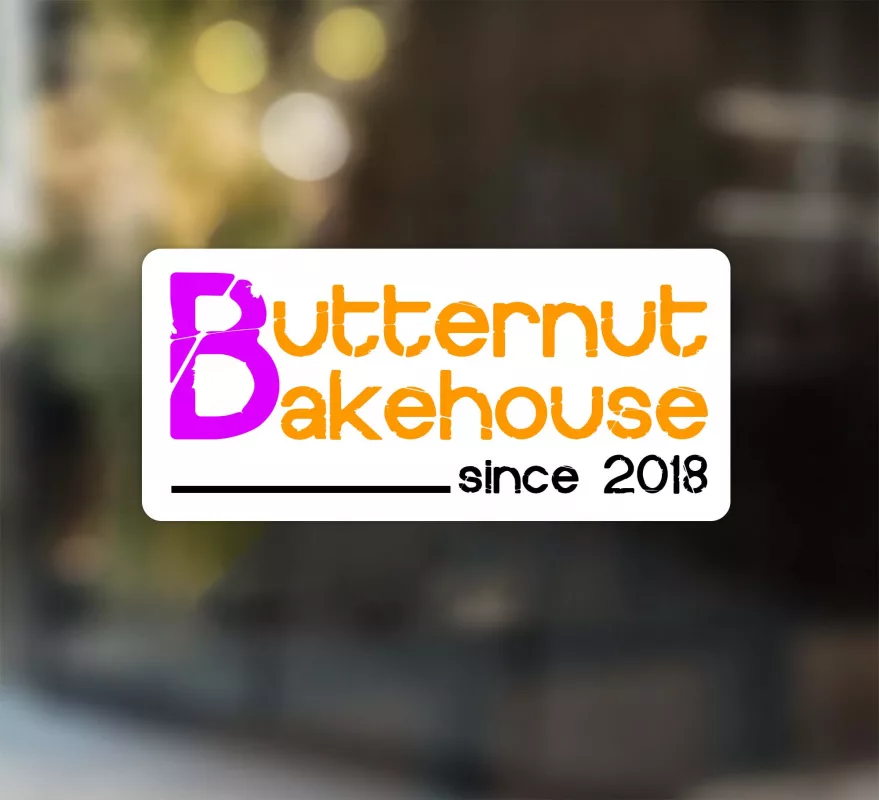 Window clings' pros
Reusable: Clings can be used repeatedly because they are constructed of a sturdy plastic film. You can rearrange them all over your storefront's windows or take them down during particular seasons.
No remaining residue: As window or static clings adhere to glass, metal, and some plastics via a cohesive force, there is no need for sticky adhesive. As a result, you won't need to worry about cleaning adhesive off of your windows everytime you remove a window cling.
Easy for applying and adjusting: Window clings are simple to remove and modify. You won't ever need to be concerned about a misaligned sign placement or an abrupt change in your store's graphics.
Various options: At CustomAny, we offer static clings in any desired size, shape and color.
Great for temporary use: With no adhesive, it's incredibly simple to take off and replace window clings. They are ideal for temporary business signs such as promotion in a month, a week, or even a day.
Window clings' cons
Not weatherproof: Although clings are portable and strong, they should be used inside rather than go outside. They are made to adhere to plastic or metal surfaces found inside of retail establishments, as well as the interior of windows that face the outside.
Losing their ability to stick: With time, environmental factors and dirt can affect the capacity to stick and make window clings not sticking anymore.
Not recommended to be used in vehicles: Despite the fact that static clings are commonly applied to car windows, they still work best in temperature-controlled areas.
Window cling vs window decal – Which is better for your business signage?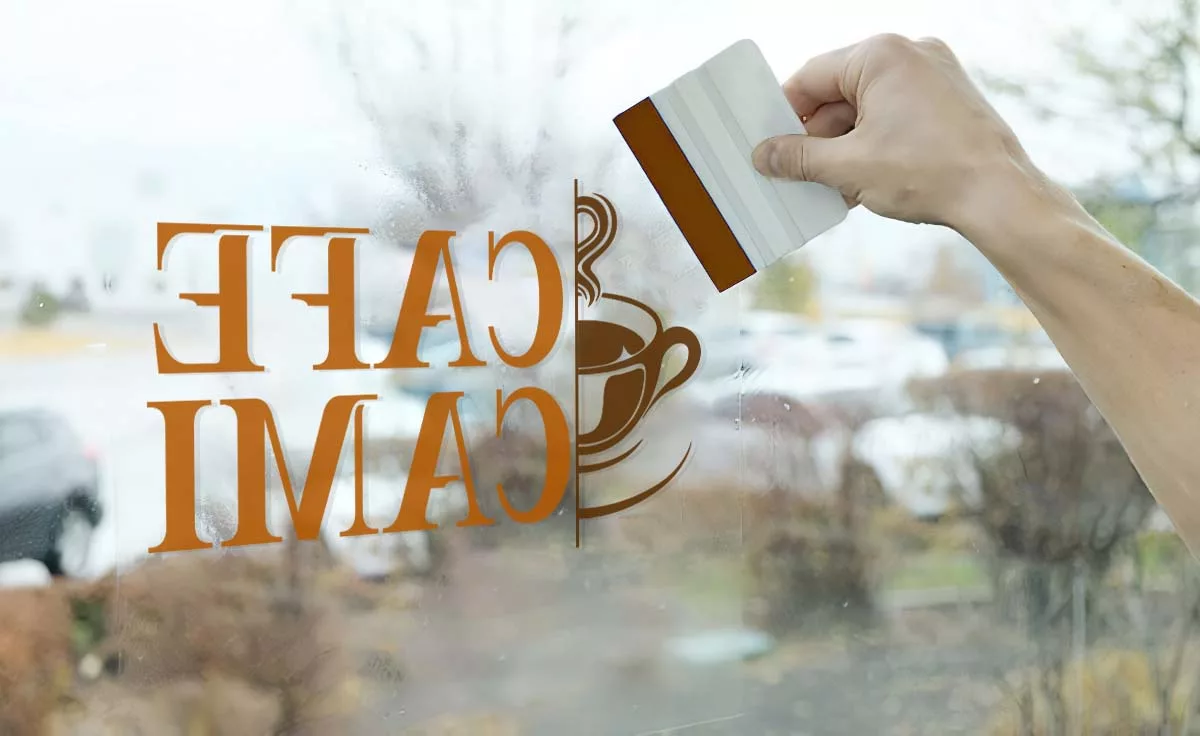 Window clings and window decals both offer various aesthetics for various uses. Both are excellent options for giving your business a little personality. It's crucial to determine which kind of visual marketing best suits your requirements.
You need window decals if you're seeking for a more long-lasting solution to enliven your storefront. These will last for a very long time and aid in building your company's reputation.
In general, you should choose window clings for temporary signage. Maybe you want to promote a weekend event or your seasonal sales. Window clings would be the ideal way to market to your customers in each of these scenarios.
Conclusion
Window signs and window decorations stickers are proven to be an effective marketing tool which draws customer attention and increases the likelihood of an advertised item's purchase. For the success in improving the aesthetics of your shop space, as well as attracting customers and increasing sales, it's efficient to make the right choice between window decals and window clings. We hope that the comparison between window cling vs window decal we offered above can be the basis for you to choose the right one and utilize these large window graphics for a distinctive storefront appearance that both new and returning consumers will find appealing.