Stickers are small, pretty sticky pieces that come in a variety of beautiful and unique shapes and colors. They can be used to decorate your study table, desk, or bedroom. So, how to make homemade stickers on your own? Making your own custom stickers is a simple and straightforward process. Stickers are simple to make with materials you most likely already have on hand, you can also make professional-looking stickers with sticker paper, which is available at many office supply and craft stores. Then let's get started right away with the super simple homemade stickers methods outlined in this article.
1. Make homemade stickers using sticker paper
Consider the following these steps when coming up with sticker designs:
Design the sticker by draw
The first step is draw, you could draw with whatever materials you have: colored pencils, markers, pastels, crayons, or anything else. Draw the sticker design on your sticker paper. You can try creative options such as a self-portrait, tree, snowflakes, as well as portraits of friends or pets,…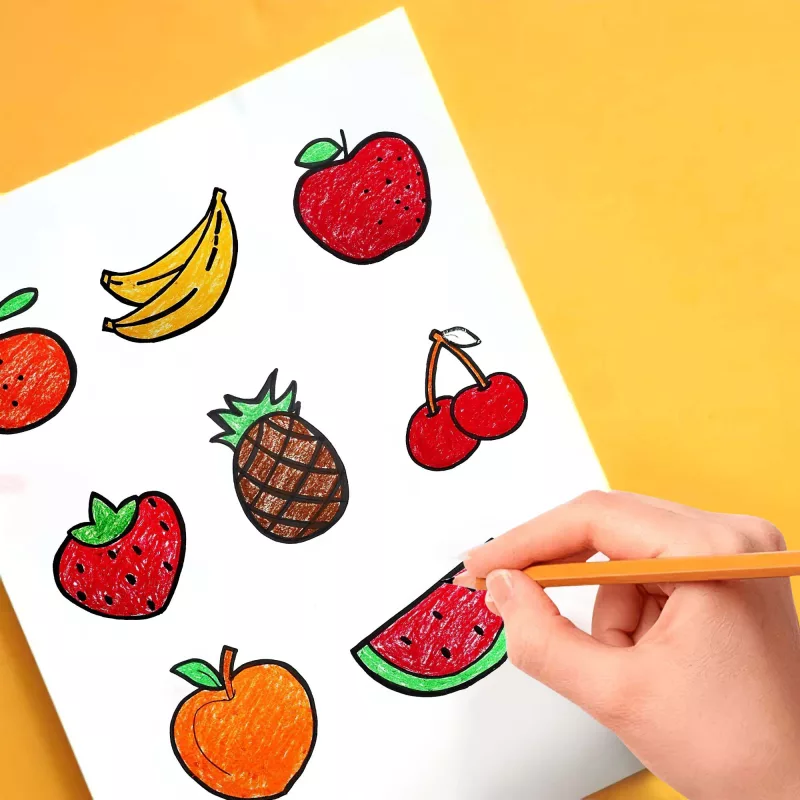 Cut out your stickers
Cut out the picture you just drew on paper. You can make stickers as big or as small as you want and use scrapbook scissors with decorative designs around the edges to add a finishing touch. Make heart, star, and other shaped stickers from patterned paper with a paper puncher.
Peel and stick stickers
In this step, you remove the backing layer of the sticker paper and place the sticker in your preferred location. You have now finished the process of making a lovely and cute sticker. If you have children, you can do it this way and choose pictures that they enjoy. The finished product will undoubtedly delight them.
2. Make homemade stickers using glue (no need of sticker paper)
If you want to make your own stickers but don't have any sticker paper, you're in luck because we'll show you how to make stickers without sticker paper using glue in this tutorial!
The supplies you will need:
Old magazine
Ingredients for making glue: gelatin, corn syrup or sugar, hot water
Scissors or paper knife
Coin
Step 1: Cut out the stickers
You can use shiny magazines or books for this method, or you can experiment with the ink your printer uses to print out designs from your computer. Using a pair of scissors, cut out images and words that you like.
Step 2: Make the glue to stick
Make the glue as follows: To make the glue, combine the following ingredients in a mixing bowl until thoroughly combined:
A plain gelatin envelope
4 tablespoons hot water
1 teaspoon corn syrup or sugar
For smell, add a few drops of peppermint extract or vanilla extract. Use various types of extract to create an interesting smell! Apply different flavors to different types of stickers, make stickers with surprise flavors for your friends, or use holiday-themed flavors for Christmas, Valentine's Day, or Easter.
When you're done with the glue, place it in an airtight container in the fridge to store it. Overnight, the glue will harden, you just need to place the glue container in a bowl of hot water to liquefy and use it.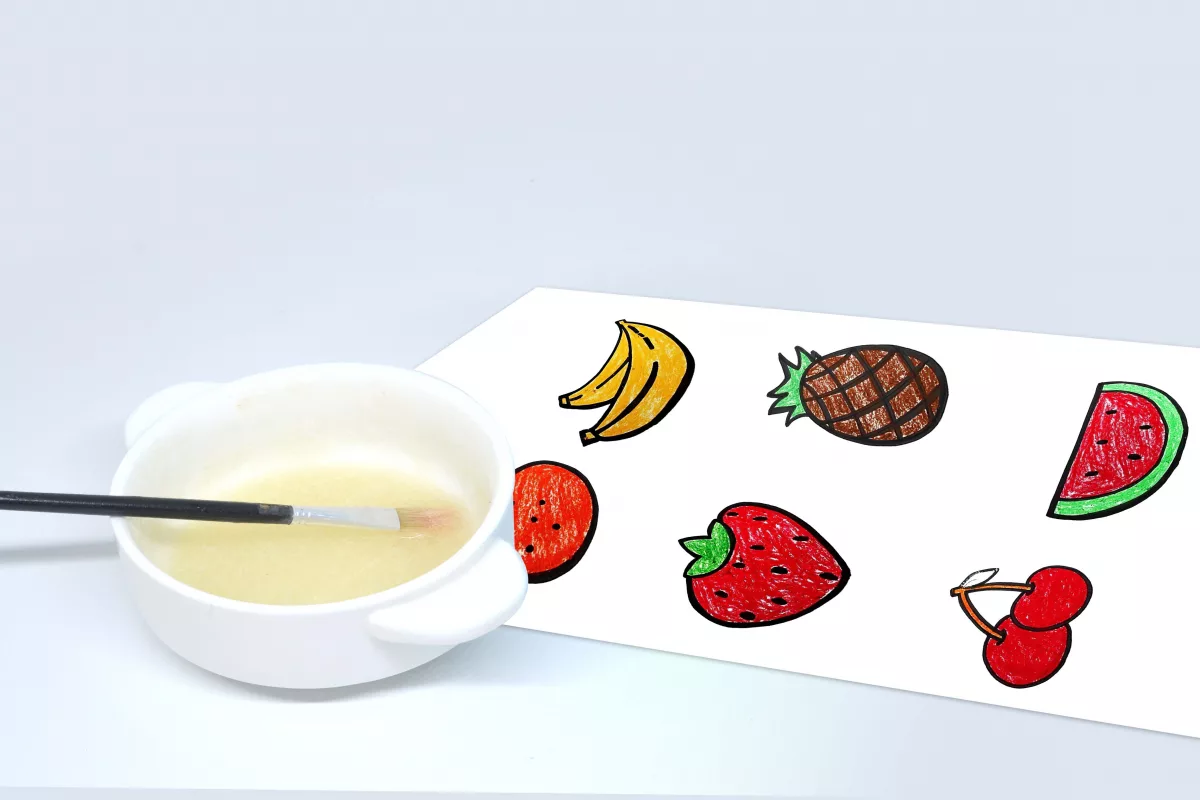 Step 3: Paint your homemade stickers with glue
Place the stickers upside down on waxed paper or aluminum foil. Paint the back of the sticker with the glue mixture using a paint brush or pastry brush. When finished, allow the mixture to dry completely.
3. Make homemade stickers using transparent tape
Discover how to make your own stickers out of transparent tape:
Materials:
Clear transparent tape
Parchment or wax paper
Thin paper such as printer paper
Pencils, erasers, pens, markers, crayons, etc. to color and decorate with
Scissors
Instructions:
Create your design on a thin piece of paper. Using too thick paper will result in extra air bubbles and lifting of the tape as you cut out your design. You should choose the easy sticker drawing paper.
Cut a piece of packing tape slightly larger than your design and stick it to a piece of parchment or wax paper.
Layer your paper design on top of the clear tape.
Cut another piece of transparent tape to a similar size and carefully adhere it to the top of your design. Smooth any air bubbles out firmly.
Remove any excess tape by cutting around your design (including the parchment/wax paper). When you're ready to use your sticker, simply peel the parchment/wax paper away from the back!
4. Make homemade stickers using double side tape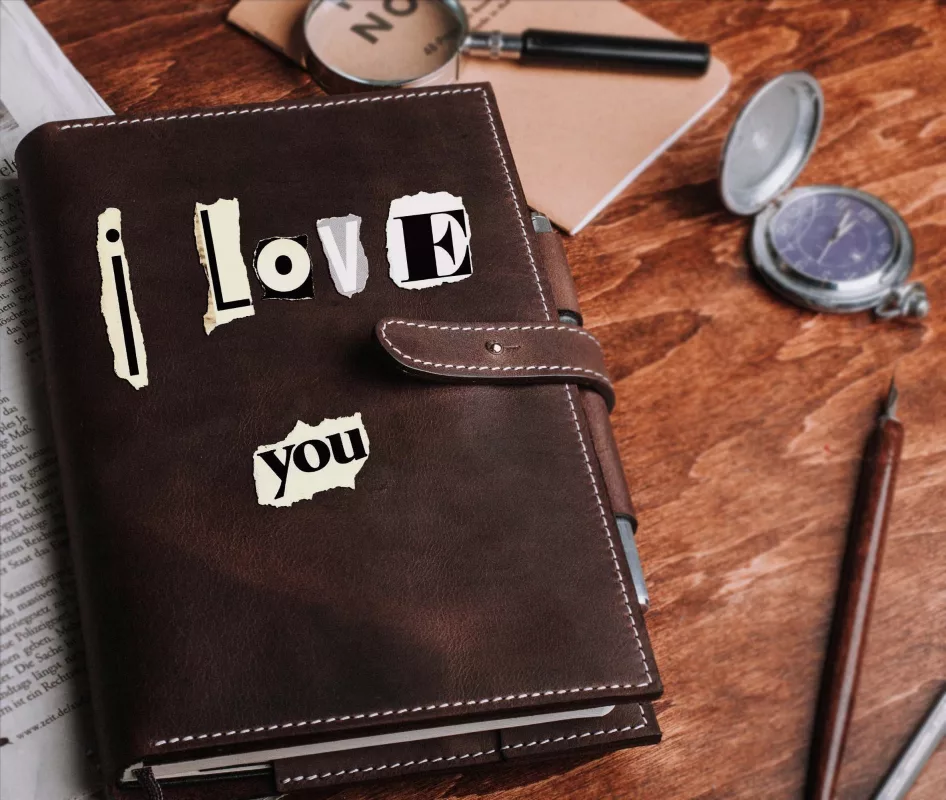 How to make stickers out of double-sided tape: As with the previous three methods, you draw your design on any type of paper or cut photos from magazines. After cutting the sticker to the desired shape, instead of using transparent tape, apply double-stick tape to the back of the sticker. Reduce the width of the tape so that it does not run over the edges of the sticker. When you want to use the sticker, simply remove the tape from it and place it on sticker paper.
5. Make homemade stickers using printer
Design your stickers on computer
You can create homemade stickers designs on the computer by using the text tool, paint brush, shapes, and pen tool. You can also image trace assets from the internet and incorporate them into your design, but be careful not to completely replicate anyone else's work.
There are a few things to consider when designing your stickers. First and foremost, stick to a few colors and keep the design simple. (Remember how small a sticker is if you're used to designing posters or larger pieces of art!) Avoid using extremely thin lines or text that is microscopic.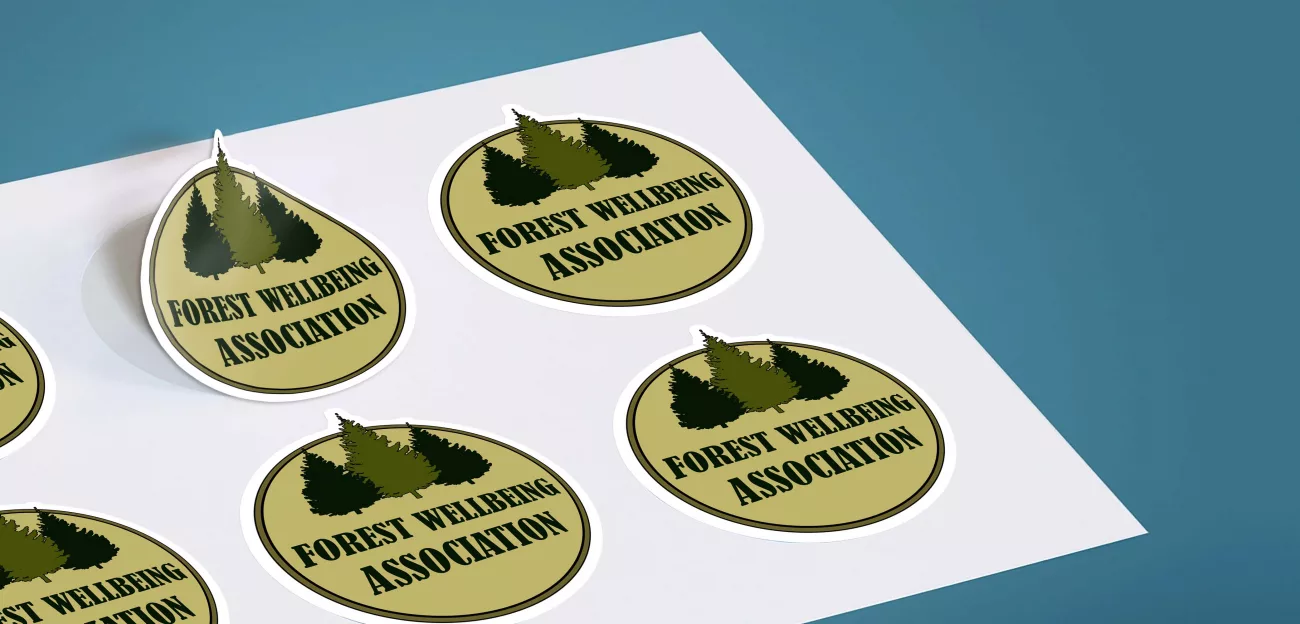 Choose printer for your homemade stickers
You could have your stickers or labels printed for you; however, you will need to purchase a good printer. To print stickers, two types of printers are used: inkjet printers and laser printers. Many people recommend inkjet printers as the best printer for stickers because they are less expensive, more reliable, sharp print quality and standard colors. On the other hand, laser printers can be used to print stickers in larger quantities.
You may feel interested in: Is inkjet or laser printer better for printing stickers?
Choose the proper sticker paper
Sticker paper has been designed to be printed on a home printer. You can also make your own labels with vinyl, uncoated or coated paper. You must purchase sticker paper that is compatible with your printer. If you have an inkjet printer, make sure to buy sticker paper labeled "for inkjet." If you have a laser printer, use "for laser." Some sticker papers are labeled "For Inkjet Printers or Laser Printers," but they can be used with either type of printer. Simply read the product information to find the best sticker paper for a printer.
We compared 3 common types of sticker paper in previous posts: paper vs vinyl stickers, uncoated vs coated paper; you may want to read more about them to easily choose the right material for your homemade stickers.
Final thoughts
So there are 5 simple ways to make homemade stickers with materials you most likely already have on hand or from the office supply and craft stores nearby. However, for more detailed sticker ideas or designs, you should try sticker printing service. We at CustomAny are proud to offer a wide range of print on demand stickers for your most benefits such as ensuring a more professional sticker than manual methods, faster, and cheaper than buying a printer to print at home. Check it out on our website!